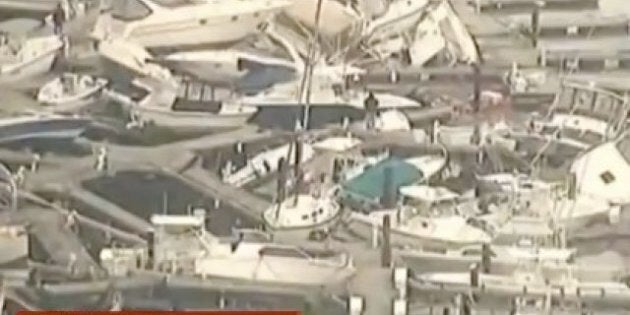 It seems as though hurricane Sandy has brought out the doomsday dread in all of us, again. Hadn't we finally decided the end of the world was not nigh after all? And then she came and tore apart New York, New Jersey, killed a woman in Toronto and left us feeling completely vulnerable to the elements and as though, maybe the scientists telling us global warming was really happening, weren't crazy after all.
As New York works around the clock to repair the extensive damage done by Sandy and Torontonians call their trusted arborists to remove damaged and destroyed trees, many people are wondering how emergency-ready they truly are. With friends, family and colleagues spanning from coast to coast I took to Facebook to ask what steps everyone is taking to prepare for natural disaster?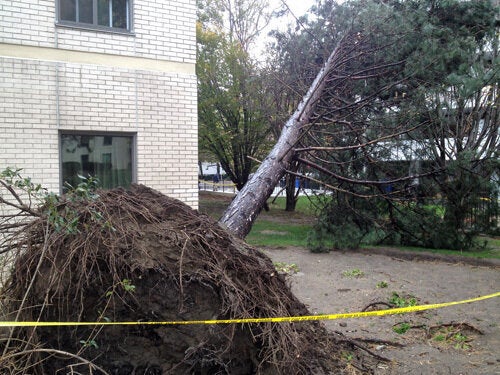 There are countless measures people will take to prepare for impending disaster, from storing extra blankets, candles and water to keeping a full tank of gas at all times and even building underground bunkers. The steps that people take to prepare obviously change depending on geographic location and in my case I wondered what I would do differently, living in a metropolitan centre, than people who live in the suburbs or in the country?
After searching Toronto high and low for creative emergency precautions, I realized that first, the best thing we can all do to help prevent natural disaster is take a page out of David Suzuki's book and care more about the environment. Recycling, reducing and reusing are of course very important but I challenge you all to consider going above and beyond the basics and find an environmental cause to champion.
But getting back to my mission to find emergency-ready items unique to the big city, I did find a couple of items that could help in the case of a natural disaster so take note and stock up now, before it's too late.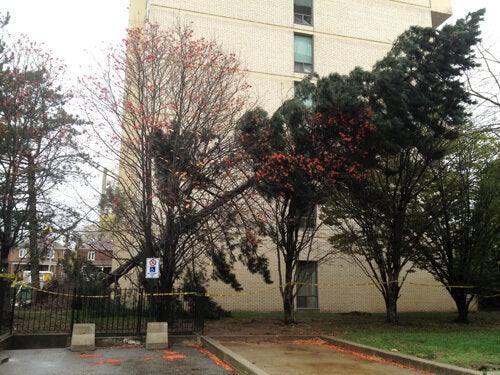 Glow-in-the-dark Nail Polish:
OK, I know I was just talking about the environment and not all nail polish is environmentally friendly (though some is), I found one item that is readily available throughout the big city in surplus, glow-in-the-dark nail polish. It may seem trivial but bear with me here, how would you find your way to light your candles in the dark if the power went out and your smartphone died, rendering your super effective flashlight app useless?
May I suggest, stocking up on glow-in-the-dark nail polish. I did a test with inexpensive dollar store quality polish and it actually works. It comes in different colours including transparent so for anyone with boys or metrosexual husbands, they don't have to be left out of the glow-in-the-dark precautionary measures.
Most moms know about Baby Gourmet by now because this Canadian business success story has grown from being a product available in select fine food retailers in major cities, to being available throughout Canada and the U.S. in major stores including Walmart. But if you're not familiar with Jennifer Carlson Broe's products, let me introduce you to their latest line, Squoosh.
Baby Gourmet makes healthy and organic flavour-rich food, available in an easy to drink puree format. Initially their products were available for baby to toddler age kids but they taste so good, everyone loved them, including top athletes training for marathons so their latest line is for kids of all ages.
While considering how foodies and organic food devotes would cope with eating during a time of natural disaster I realized that Baby Gourmet products are a great solution for finding healthy food that won't expire as fast as fresh local produce. Designed with your baby's health in mind, I highly recommend stocking up on Baby Gourmet's latest Squoosh line for the whole family. I can attest that they do taste great and with certified organic and bpa-free status, how can you go wrong?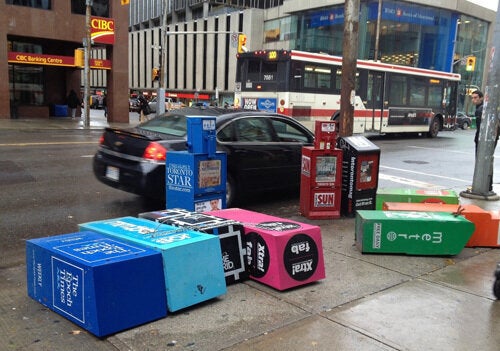 Do you have any creative or unexpected suggestions to surviving a natural disaster? How do you feel preparing for the (impending) end of the world differs in urban and rural settings? Send me some feedback and let me know.