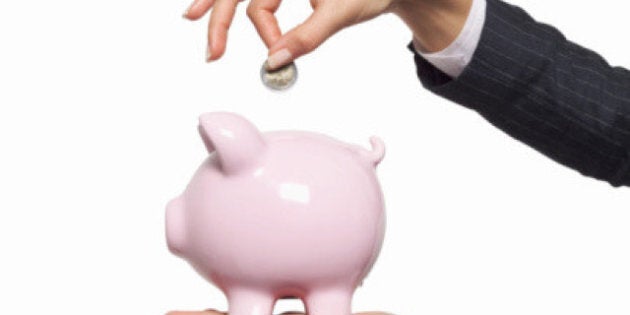 Summer's here Canada! Time to slip into a pair of sandals, slap on sunscreen, and hit the beach. But what kind of vacation is right for you -- and your budget? The good news is that options and resources abound to help maximize your vacation loonie.
Not surprisingly, the USA is the most popular international destination for Canadian travellers, followed by Mexico and Europe. However, most Canadians prefer the 'staycation', which is a great way for vacationers to save money -- and discover what their own city or province has to offer. It's a good idea to create an itinerary of destinations and activities, so you don't get stuck doing the usual errands and chores. Give yourself a break from your mobile phone and laptop, and consider day trips, which will allow you to see the sights and enjoy a change of scenery without having to pay for an overnight stay.
Feel like hitting the ocean? Cruises can be a great way to get a 'taste' of port towns that you otherwise might not visit. In general, deals are easy to come by, especially when searching online.
Repositioning cruises offer great prices, and veteran cruise lines tend to offer better prices than new companies. Avoid double-tipping, since many cruise lines include tips in their fees.
Is your sense of adventure -- and pocket book -- ready for international travel? If so, look up the local exchange rate before you go, and exchange currency at banks rather than hotels or airports. Booking travel in 'off' months can save money, and vacation packages offer competitive prices. If you're feeling adventurous, arranging accommodation after you've arrived will eliminate fees paid to travel agents.
However you decide to enjoy your summer vacation, I recommend following these five steps:
1. Be realistic about what you can afford. After all, there's no point taking a vacation if you're constantly worrying about overspending.
2. Put together a budget. To help anticipate expenses, consider these items:
• Airfare: Include taxes, airport improvement fees (if applicable), overweight baggage costs, transportation to and from the airport, and in-flight meals.
• Car rentals: Factor in taxes, gas and insurance (although check your auto insurance and credit card policies to ensure you don't pay for duplicate coverage). To find the most competitive gas prices across Canada (and the US) check out the many online sites available!
• Hotel/lodging: Don't forget taxes and other local fees, charges for phone/internet, room service and tips.
• Entertainment: Include meals, event admission and ticket-ordering charges, transit passes or taxis, sporting equipment rental, babysitters and special clothing or accessory requirements (even the cost of sunscreen can add up for a large family!)
• Mobile phones: Roaming charges in foreign countries, and even at sea, can give you an unpleasant surprise when your vacation is over. Talk to your carrier about a roaming package, before you leave.
3. Shop around. There is no shortage of sites that make it easy to compare fares from airlines, hotels and rental car companies.
4. Protect yourself. When ordering tickets, make sure the sites you are using are legitimate. Once on your trip, safeguard your identity by keeping your passport, driver's license and credit cards in a safe place away from view. If you're planning international travel, alert your credit card issuer before you leave, so they expect charges from outside the country.
5. Expect the unexpected. Credit cards get lost. Flights get delayed. Storms arrive unexpectedly. Keep unknowns in mind when planning your trip, and set aside an extra 10 to 15 per cent of your travel budget for emergencies or surprises.
Once you have a plan and budget in place, it's time to relax and enjoy your vacation. After all, you've earned it!
This article is intended to provide general information and should not be considered an endorsement or legal, tax or financial advice.