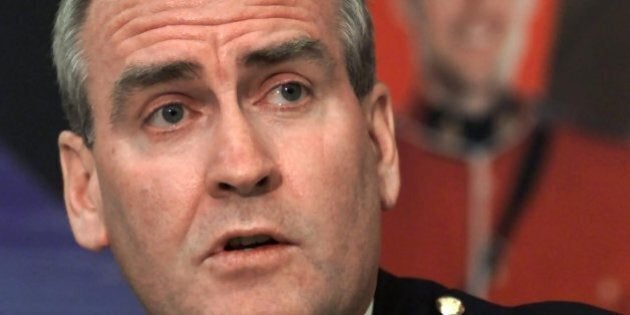 Kevin Vickers is being hailed as a hero, the sergeant-in-arms who took down a shooting suspect in Ottawa. I know him as a kind officer who gave a rookie reporter a chance.
I had been a journalist on contract for CBC Radio in Bathurst, N.B. for several months. I was hoping to get the job on a permanent basis. The day before that job interview, I happened to be talking to Mr. Vickers.
I was doing research for one of the stories that I would be presenting at my board. I think it had to do with the costs of policing during the Burnt Church fishing dispute. I explained to Mr. Vickers why I wanted the information that I was asking for, and he gave me what I needed, and he wished me luck on the job interview.
He told me I'd been doing good work, and that I was sure to get the job. (I had been out of journalism school for only about eight to 10 months at that point.)
The interview for the job went well, but when it was over, the manager, Denise, asked me to stay in her office for a few extra minutes. She held out a piece of paper. It was a letter she had received that morning from Mr. Vickers.
In it, he said some very complimentary things about the quality of the reporting I'd been doing, and that for what it was worth, he thought I deserved the job.
Denise asked if I knew that he'd sent that. I did not. I was completely flabbergasted. I'm not sure how my boss felt about that letter, and whether it helped or hindered me, but I did get the job. And I will always see it as an act of kindness and faith toward a rookie journalist, still wet behind the ears.
My boss might have felt that Kevin Vickers wrote that letter because he thought I'd feel beholden to him, or the police, or that I'd cover their stories more favourably. I don't think so though. I think he wrote it because that's the kind of officer he is.
He is humble. He's not one of those "tough, bad guy" cops. He's a negotiator with a kind, fatherly smile, and a seemingly genuine desire to help.
I also remember him handing out sandwiches and milk on the wharf in Burnt Church. It was a very tense time, and people were swearing at him, and yelling at him, and he just kept on handing out the food in a gesture meant to earn the community's trust.
Kevin Vickers didn't treat me any differently than he treated any of the other reporters in the area. He gave me the same information, the same amount of time as everyone else. It's just that he showed exceptional patience with a young reporter trying to learn the ropes during some very tense times.
I know he's being hailed as a hero today, and I expect he'll accept that description with humility. But I expect he's also dealing with some troubling emotions.
In my mind, he's someone who probably would have preferred to use his negotiation skills to try and talk the gunman down. I expect he's going to have to remind himself over and over again that he did what he did because he was there to protect the heart of Canadian democracy. But that is all supposition.
I don't really know him that well -- all I have are decade-old impressions of a man who took the time to put in a good word for naive journalist just learning her trade.