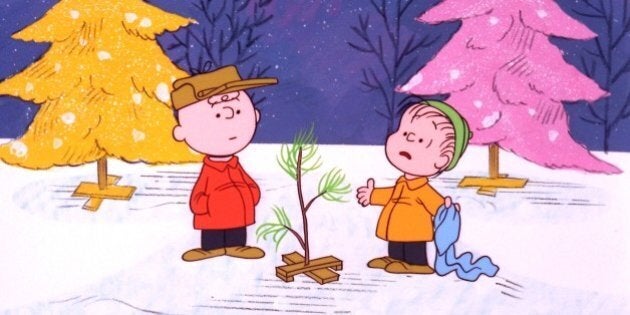 If you're anything like I was as a student, you don't have a lot of cash available for extravagant holiday gifts and entertaining. A recent RBC poll revealed that young Canadian shoppers (aged 18-34) expect to spend an average of $509.80 on presents this holiday season, up from $457.40 last year. The good news is that these younger Canadian shoppers have one gift in mind for themselves: a debt-free start to the New Year as most plan to manage their shopping wisely. The poll shows that over half (59 per cent) of younger shoppers plan to use cash or debit cards, while 18 per cent intend to use credit cards and pay off their balances.
And, while it's the time of year to show your friends and family that you really care, there are many ways that you can do it -- without blowing your budget. As I reflected on my student years, I recalled some of the things that my friends and I would do to prepare for the holidays on a budget.
Here are some ideas for how to celebrate the holidays and not miss out on any of the fun.
Become temporary holiday help: Many retailers bring on additional staff during the busy holiday season. If you can manage working along with your studies, this is a great way to earn some extra cash and even take advantage of staff discounts for gifts. My friend Sarah picked up shifts at a major clothing retailer each year during the holidays. The staff discount and extra cash let her buy a few new holiday items for her wardrobe, and also buy some really nice gifts.
It's the thought that counts: Most people won't expect lavish holiday gifts from a student - they know you don't have a lot of money and most will just want to spend time with you. Look for small, thoughtful ways that you can celebrate the holidays with the people you love. Give your mom an afternoon of watching movies together, or cook supper for your family -- the little things really do add up.
Get personal: An old friend of mine had a gift that he gave to his siblings one year, largely because he was low on funds, but also because he knew they would get a laugh out of it. His parents refused to buy sugary, name-brand cereal. So for Christmas, he wrapped up some of the best, sugar-filled cereal boxes he could find. It didn't cost a lot -- but they appreciated it just the same.
Always ask for the student discount: Whenever you're shopping, dining or travelling, be sure to ask if they have a student discount. This can often range from 10-20 per cent off regular prices. It may not seem like much at first, but it all adds up.
Think DIY: Even if you're not overly crafty, there are many do-it-yourself gifts that won't cost a lot. Check out a few suggestions here. Who wouldn't love hot cocoa ornaments or sweater mittens? One of my personal favourites is dipping pretzels in melted chocolate and putting them in cute jars. It's inexpensive and people appreciate the effort.
Give back: If you can find the opportunity, volunteering is one way to provide some holiday cheer to those less fortunate. Think about being a holiday helper with a local charity, whether that is sorting at the food bank, delivering holiday meals, or organizing toy drives in your community.
Lastly, use this time at home with your family to connect about how things are going at school. Hopefully you had the money talk during the Thanksgiving weekend, but it's important to keep that dialogue going. How is your budget working out? Is your workload manageable? Is there anything that your parents can do to help? Being open and honest during this time of year is the best way to keep up your financial and mental health. It's also a great time to start planning some New Year's Resolutions. In my next blog post, we'll look at how to make a good resolution that you'll actually stick to.