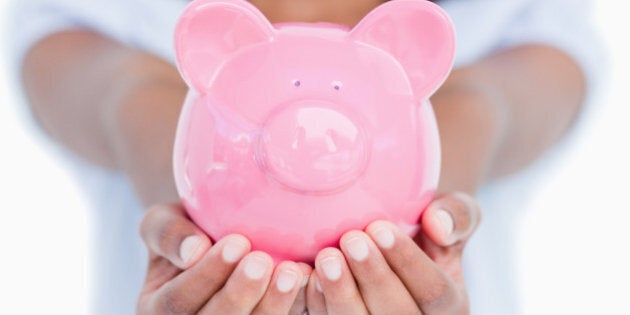 When I became a parent 15 years ago, I knew it was important to save for my daughter's education. While our income didn't allow for large Registered Education Savings Plan (RESP) contributions, we made regular ones, supplemented by money she received, often as gifts, along the way. My grandfather understood the importance of starting early and would slip me an envelope every month or two with some money for my daughter's education. He explained to me that there was something called an RSEP (he was close) and that the government would put some money toward it as well. For him, ensuring his great-grandchildren received a post-secondary education was a financial priority.
Fast forward to today: I spend most of my days close to the subject of post-secondary education. I often talk about scholarships, creating budgets, and smart borrowing -- and I encourage students and parents to have those money conversations together. These weren't conversations that I had with my parents back in the day -- no fault of theirs, it was simply how my family operated.
These days, the decision-making and planning process for post-secondary education starts in Grade 9, and it's a hands-on process for parents and caregivers. When my daughter's high school repeatedly emailed to ask me to review her course selection for Grade 10, I realized that this was more than just picking a couple of electives. I also realized how times had changed. Her choice of courses, even at this young age, will pave the way for what programs and ultimately what occupation she will pursue down the road. And more importantly, which ones she could leave behind by not picking the 'right' courses.
So we started the conversation. What things interest her now? What things could she imagine doing in the future? Could she make a reasonable living doing those things? What type of education would she need? It is an awfully big decision to rest on the shoulders of my poor ninth-grade daughter. As parents, it's not our job to choose the path for our children, but to help guide the way.
This kind of exchange between parents and their children is happening in Canadian households. The majority of students (89 per cent) say their parents provided emotional and/or financial support, according to a recent survey conducted by RBC. With the Thank You Mom and Dad contest, students are sharing their stories about how their parents helped them succeed in post-secondary school. The response has been overwhelming and in most cases, such as Shanice, Jesse, Nicole and Katrina, financial support was only half the story. Parents have enabled their children by encouraging them not to give up, to reach for their dreams.
My daughter has considered being a chef, a writer, a lawyer, and a teacher -- all in the past few months. The world is her oyster. With my daughter a mere three years away from post-secondary school, I've learned that my role as a parent extends well beyond helping her finance an education. Whatever path she chooses, she knows I have her back and that all I want in return is for her to be happy and successful.