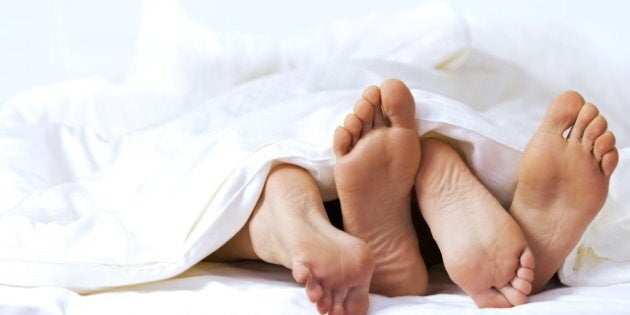 I remember that evening well: We burst into my bedroom trying to take each others clothes off and my nose scratched from my shirt button as he miscalculated the strip down. Almost a trip over his left pant leg and a bump to my shin over the trunk and we finally conquered the journey to my bed. It was hot and there I was feeling like a 20-year old sex kitten being taken by strong hands that wrestled me into the sheets. And there, in a game of twister, I looked down.
There they were, dimples that made my ass look like an offspring of Shirley Temple. But then he flipped me over and there in my reflection in the mirror was my butt again. No, I didn't have a butt smile like most bounce-a-quarter-off-it-type butts would boast, but a butt frown. The sexually induced body mortification continued: my triceps fanned my body as I held onto him. I felt my partner clutch onto my back wings and I lost my navel in a war against my abdomen.
This poignant moment in the past is something I'm reminded of when I hear the heart-felt stories from my patients because I could once relate. Which begs the question, how does one get a sex-approved body transformation?
Let's think about the possible causes first:
There is one theory that purports that people with cellulite have chronically inflamed white blood cells and inflamed cells shrink causing the skin to lose its strength. However what is more widely accepted is the notion that connective tissue in women appear in paralleled bars causing fat to push through easier than men (men have a criss-cross pattern). Not to mention the years are not on our side as age decreases the elasticity in the skin causing cellulite to appear more noticeable.
Depending on where you store your fat, it all has different meanings. For example, fat accumulation on the triceps could signify excessive insulin in the system whereas abdominal fat may signify excess cortisol production. Understanding where you gain weight is a sure fire way of understanding how you lose it.
Focus on digestive health and immunity
The concept is simple. Clogged pipes and we reabsorb the toxins stored in our poop and we become ill. Not to mention over 70 per cent of our immunity is located in our digestive tract creating an immune response like inflammation (in many cases, we see a link between inflammation and weight gain). If you feel that going to the bathroom every other day is not constipation, then think again. In fact many experts will have you believe that once a day is still considered slow bowel transit time.
Getting a loofa sponge will one of the cheapest and best investments you'll make. Dry skin brushing moves your lymphatic system and helps to remove up to 1lb of waste excreted by our skin daily, reducing the look of cellulite. Simply start with small circular movements towards the heart and getting every inch of your body before you shower daily.
Understanding hormones and their triggers
As women especially our bodies are a hormonal fun house: fun one moment and complete mind and body distortion the next. Lowering excess estrogen may decrease the appearance of excess weight on the thighs and butt. Another example is possibly increasing the levels of glucagon that is a hormone that help to encourage fat burning.
Here I bring you my expertise in Nutrition & Chinese Medicine, plus bring on a fitness expert and emotional specialist. Doors have officially opened for purchase on December 11, 2012 and will close January 5, 2013. Yep, we're hitting it out of the ballpark to give you the sex-approved body this New Year you deserve so that you can gain back a little confidence back in between the sheets.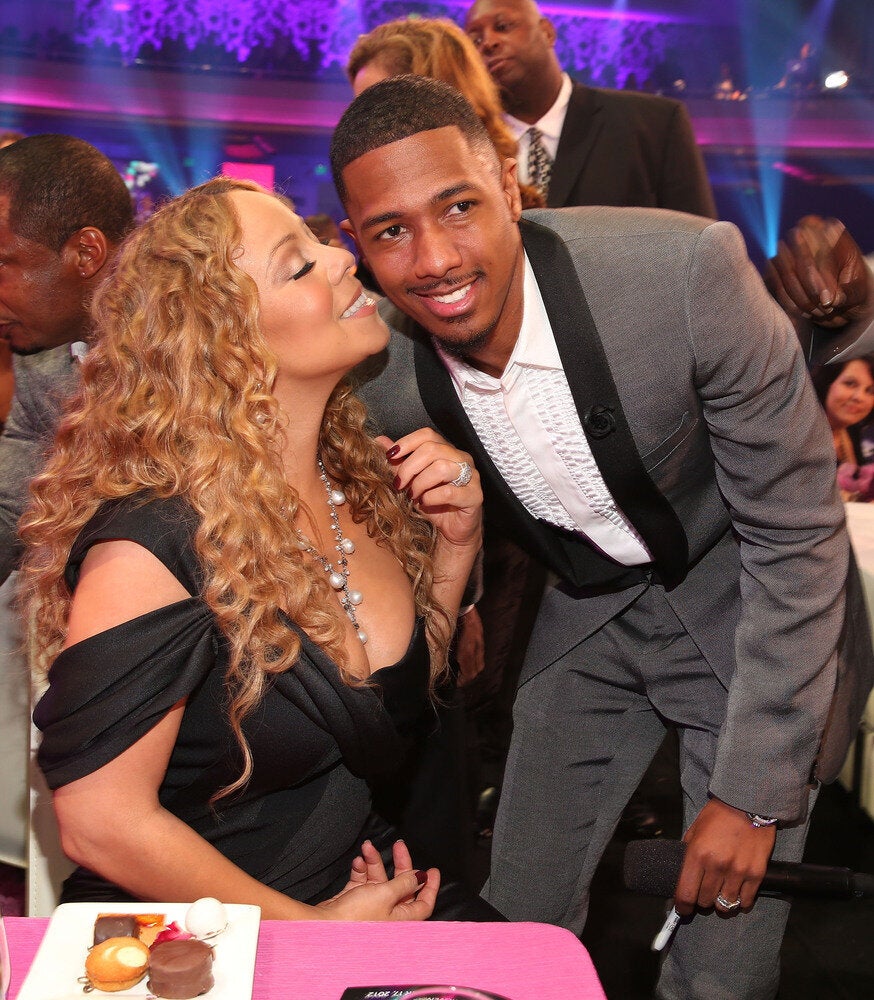 Stars Who Overshare About Their Sex Lives