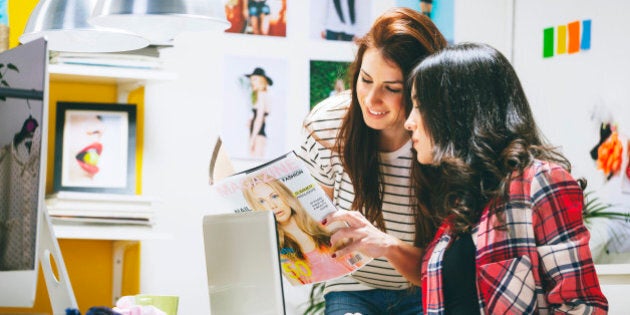 Bloggers can gain an impressive, loyal following on the social Web through excellent content, communication, and trust built through fellowship and familiarity. Their value to brands is in their influence over consumer purchasing, often in a very specific niche.
A nod of approval from the right blogger can seriously increase sales and having one as a brand advocate is invaluable. Successful Canadian bloggers are that much more valuable because they're rare and often come with a strong Canadian following. You'll find many of them on this list of PR3+ Canadian-owned Blogs for Blogger Outreach and Guest Posts.
Niche Bloggers can have a significant impact on the success or failure of your products and services in this country and beyond. The benefits of appearing on a blog include actual or perceived endorsement, traffic directly from the blog post, and social media mentions. Working with bloggers is a remarkably cost-effective way to reach your target market. Some big brands are even bringing their advocate bloggers into their TV commercials, because their opinion is so trusted and valued by consumers.
Keep in mind that the number of visitors or social media followers isn't as important as the niche being a perfect fit for you. In fact, studies have shown that a smaller number of followers results in more engagement than those with massive audiences.
"A survey of 2 million social media influencers by influencer marketing platform Markerly showed that for unpaid posts, Instagram influencers with fewer than 1,000 followers have a like rate of about 8 percent, while those with 1,000 to 10,000 followers have a like rate of 4 percent," reports Digiday. "As following base continues to increase, like rate keeps decreasing. Instagram influencers with 10,000 to 100,000 followers see a 2.4 percent like rate, compared to 1.7 percent for those with 1 million to 10 million followers and more. Comment rate follows a similar pattern."
The Many Ways Brands Work With Bloggers
Approaching bloggers isn't difficult, it's just different. The most effective approach is to offer them something of value.
Product Testing & Reviews
Ask a niche blogger if you may send a product to be reviewed. Be prepared for negative product points to be included in the review, because most bloggers value their readers' trust above all else. You're not buying a good review, you're asking for an honest review.
Be aware that testing and writing reviews is time consuming. Most bloggers aren't willing to put all of that effort into reviewing your $4.99 product for the freebie. Offer extra products or company swag for bloggers to use for a giveaway, or simply as a thank you for their effort. Many bloggers charge an administrative fee for reviews.
Bloggers often hold small giveaways that can be widely promoted over the period of a week or more. Offer your product as a prize or double it up and have the blogger review your product at the same time. Company swag, such as branded clothing or products, are popular prizes as well.
I have found that small prize donations rarely offer much benefit to the sponsor or the blog, so I recommend a prize value of at least $100 with a negotiated longer contest run. Consumers will be more interested and the giveaway will be promoted for a longer period, resulting in a higher ROI (return on investment).
First and foremost, remember that a guest post is not a press release or an opportunity to promote your products. It's also not a job for your average marketer. Even a Masters in Marketing does not mean someone can write effectively for blogs and social media, because it requires talent as much as knowledge. Have a proven online writer research and compose useful content for blogs and offer each article to one blog exclusively. It is critical that you and your writer check the blog for guest post guidelines and follow them to the letter.
The majority of bloggers allow a link in the author bio and that's where the value for you is. If you want to feature a link within the article itself, you may have to pay a nominal fee. Purchasing "do follow" links will result in a Google penalty, so don't go there. If advertising information isn't published on the website, write to the blogger and explain what you'd like to do and ask for rates.
Traditional press releases usually don't fly with bloggers, unless it's truly news that their readers will be interested in. When sending a press release to a blogger, tell them briefly why you think their readers will appreciate the information.
Invitations to be interviewed are usually extended by the blogger, but it can't hurt to mention that you're available.
Blog monetization through sponsored links and banner advertising isn't practiced by all bloggers. Look for advertising information on the blog or send a polite email detailing your requirements. Bloggers can get creative with advertising so don't be afraid to discuss other ideas with them. For example, some bloggers are paid to appear in their videos or at events wearing a branded shirt.
Your initial correspondence should be professional, direct, polite and appreciative of the blogger's time. It's your job to work with the blogger and accommodate his or her style, scheduling and goals.
Once you've been mentioned on a blog, promote it with pride via social media or on your website. A note of thanks to the blogger is also the kind of gesture that promotes good will and keeps the door open.
These tips will help you establish mutually-beneficial arrangements with many influential Canadian niche bloggers, resulting in effective and inexpensive marketing and PR.
Follow HuffPost Canada Blogs on Facebook