Let's face it, if you buy a gift for every teacher, stylist, garbage collector and dog walker in your life, you would go broke. This year make a few of these DIY gifts to hand out instead. You will save a ton of money and you won't be handing out the 45th coffee gift card or mug.
Sweet Treats
These DIY gifts are perfect for anyone on your list with a sweet tooth!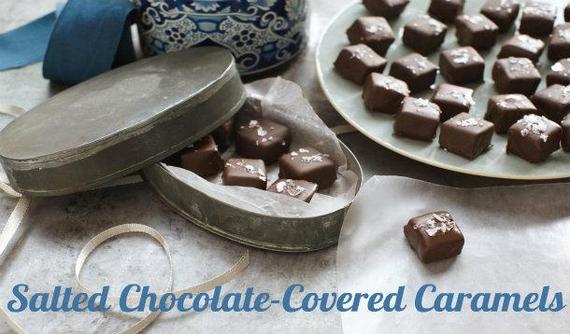 Salted Chocolate Covered Caramels
Sweet carmel, dark chocolate and a touch of sea salt? Heavenly. Make up a few batches of these delicious (and easy) treats and wrap them up for everyone on your list.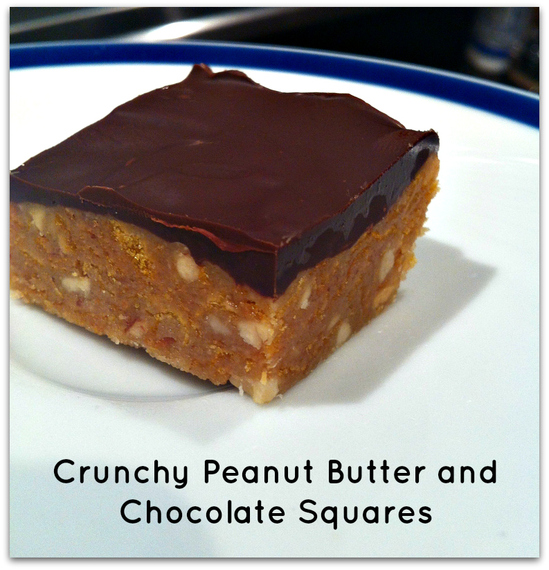 No-bake Crunchy Peanut Butter and Chocolate Squares
While cookies are great, they can take a while to bake. Try these no-bake treats for a quick gift that you can whip up in no time. Perfect for those people that you meant to get something for but forgot. Oh....am I the only one that does that?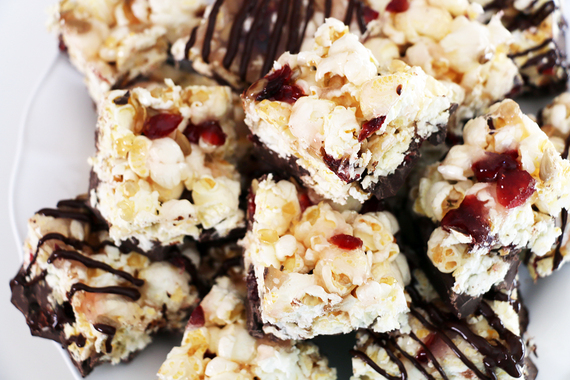 This decadent recipe is a cross between holiday bark and a popcorn ball. Since both of those things are amazing, you can imagine how wonderful these will be. YUM!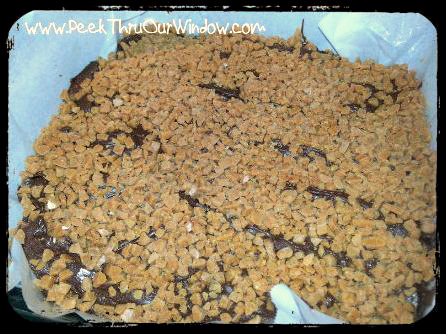 Fudge is a favourite Christmas treat but add Skor bits and it becomes an instant addiction. Make a batch for your friends and they will love you forever.
Savoury Nibbles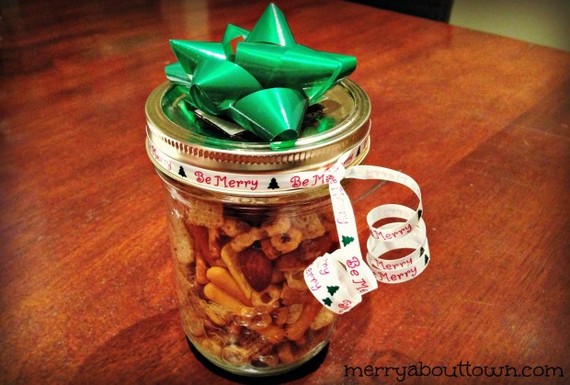 Homemade Nuts and Bolts Snack Mix
A tried and true recipe that has stood the text of time. Make a gigantic batch and fill mason jars...done!
Healthy(er) Food Gifts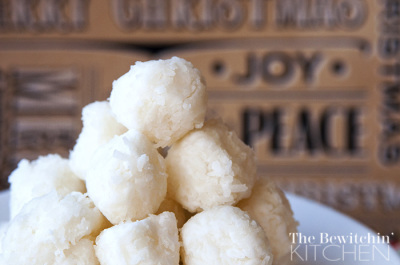 These little balls of coconutty goodness can be gluten free if you ensure that you buy gluten free powdered sugar and coconut (most are just double check). Perfect for those with gluten intolerance on your list.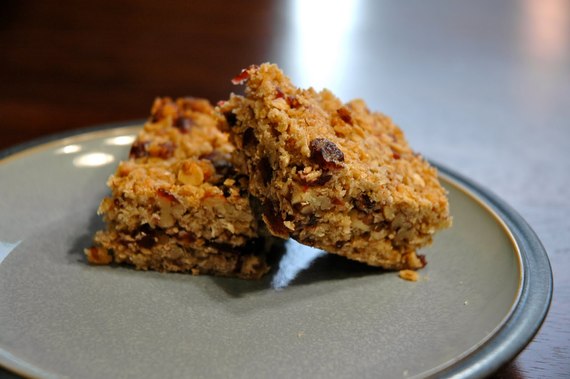 Perfect as a grab and go snack during the busy holiday season. It is the perfect gift for those who appreciate a delicious, but healthier, treat.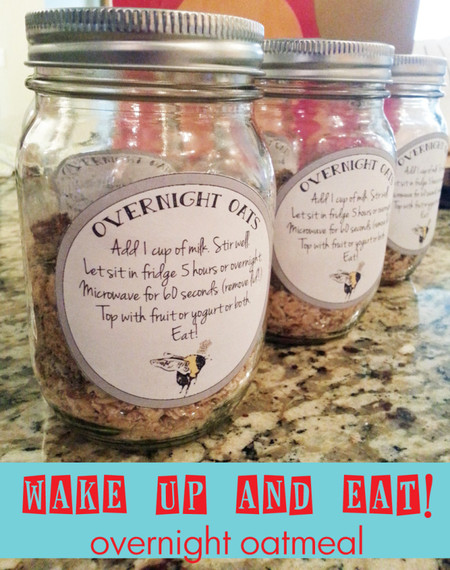 Overnight Oatmeal in Mason Jars
Who doesn't want a healthy and warm breakfast that they can make in no time flat? Give these adorable overnight oatmeal mason jars complete with a printable label!
DIY Bath and Body Gifts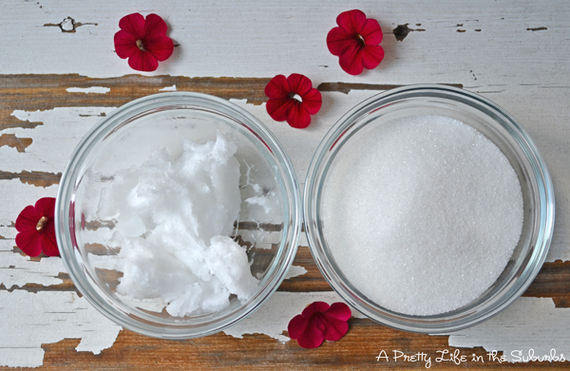 Winter can be hard on the skin. This great sugar scrub smells delicious, has all natural ingredients and it will leave skin glowing.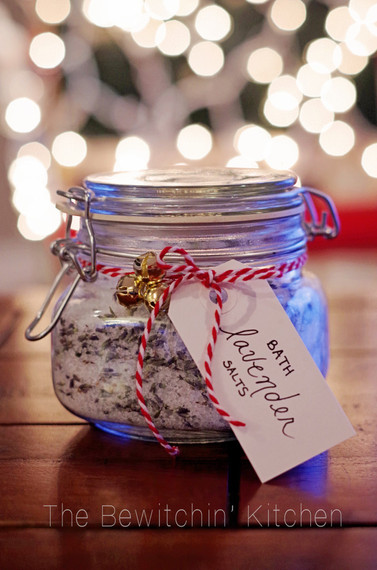 These bath salts smell amazing and look so pretty in the jar. A great gift that will last past the holiday season.
And a few more great DIY Gifts for Good Measure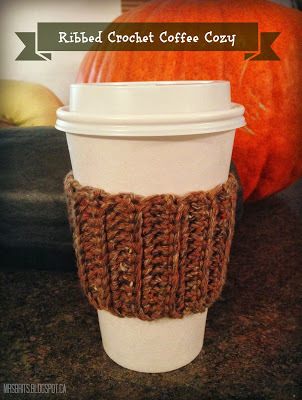 Have mad crochet skills? Whip this awesome coffee cozy up for everyone on your nice list.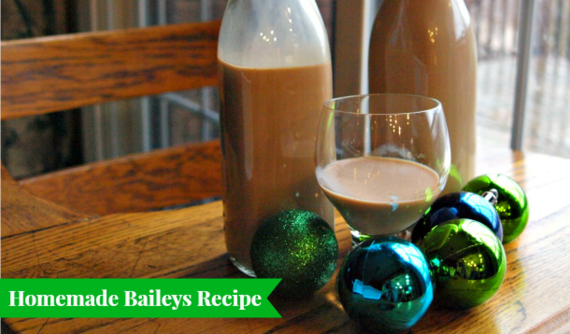 Irish cream is a perfect way to make your Christmas coffee a bit more cheerful. Who knew you could make it at home! Bottle it up and you will be everyone's favourite gift giver.
What are your favourite DIY Christmas Gifts to give or receive?
ALSO ON HUFFPOST: