Merry Kuchle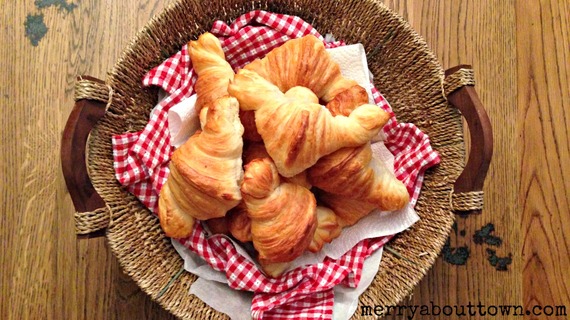 Warning! Amazingly tasty looking (and tasting) pastries ahead!
You may remember me writing about Pascal's Patisserie a while back. Well, I'm back to talk about their amazing croissants that are PERFECT for Christmas breakfast.
Wait.
I know what you are thinking...."I can't make croissant on Christmas morning! All that butter! All that pastry! You must be NUTS!"
I'm not nuts and you don't have to know how to make pastry. You see, Pascal does that for you. Yes, there really is a Pascal at Pascal's Patisserie (you would think that would go without saying but, alas, it does not). He spends his days making delicious pastry by hand using lots and lots of scrumptilicious butter. You see, Pascal's has a grand total of two employees. Pascal and Lison, who are both lovely and live, eat and breathe French pastries.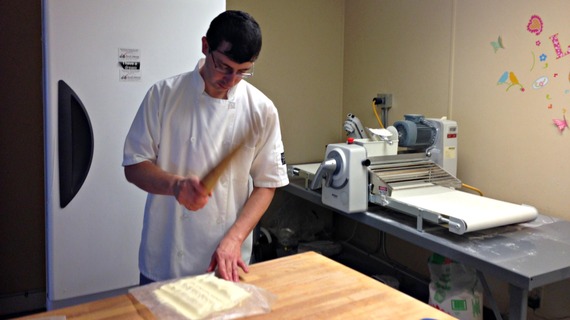 When I visited, Pascal was preparing the butter. It involved a giant slab of butter and a wooden rolling pin. I suggested he sell tickets for people to come and beat the butter with the rolling pin because it looked like a great way to relieve stress.
Once his delicious pastries are made, they are flash frozen and packaged so that you can take them home with you. Then you just have to follow the package instructions for delicious croissants like the ones pictured at the beginning of the post. Seriously. It is SO EASY. You may be wondering why they don't bake in house. Well, bakeries are a pretty wasteful endeavour. You have to bake enough to have a good selection but then you often have pastries left over. Since all their pastries are flash frozen to be baked at home, they are able to operate with very close to no waste!
First, the night before you want delicious croissant you open the package and slap them on an ungreased cookie sheet.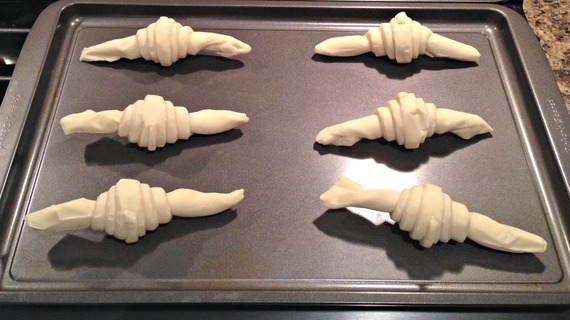 And you look at them and go....Aww...those look like puny little croissants. Just wait!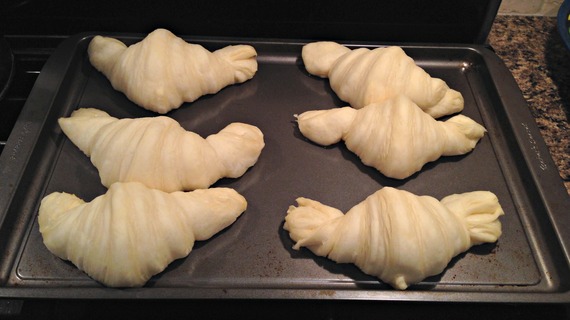 Here's what they looked like the next morning at 8am. That's more like it! Pop them into the oven and VOILA...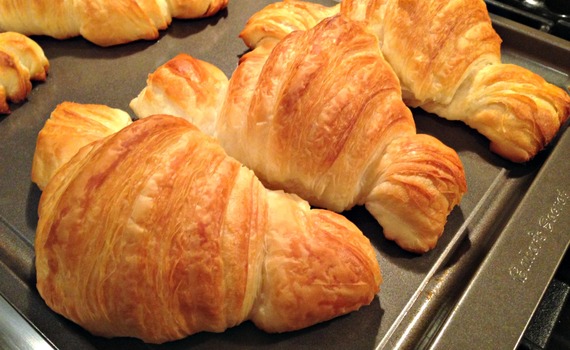 Do you see those layers? Crusty, crunchy buttery layers? So very delicious!
So I said that they are easy but there are a few things that you MUST DO!
Follow the instructions. You have to let them rise or they will NOT turn out like this.
Buy them early because Pascal is not a miracle worker. There are only so many croissants that he can churn out in a day.
Don't let them languish in your freezer too long. After a while the ice does weird things to the gluten in the pastry.
DO NOT.....I repeat DO NOT try to speed up the process by microwaving the dough. It is a crime against humanity!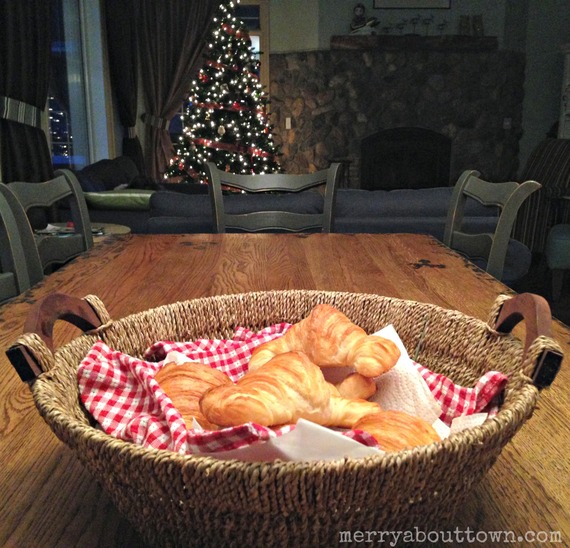 So hop on over to Pascal's Patisserie to pick up some croissants or pain au chocolat for Christmas. Each pack of 6 pastries is $15. They have a great selection of pastries that you can mix and match in groups of 6. Looking for an easy and delicious hostess gift? Pop by Pascal's and have them wrap up a pack of croissants for you to give. It's a great gift that doesn't collect dust!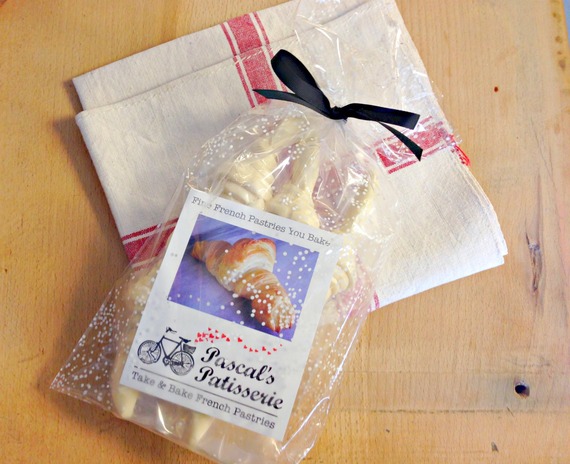 Pascal's Patisserie
101, 5240 - 1A St. SE
Calgary, AB T2H 1J1 Canada
Hours:
Tuesday to Friday: 10 - 5
Saturday: 10 - 3
December Hours:
Monday to Friday: 10-5
Saturday: 10-3
December 24: 9-12
Closed:
December 25 to January 5
ALSO ON HUFFPOST: