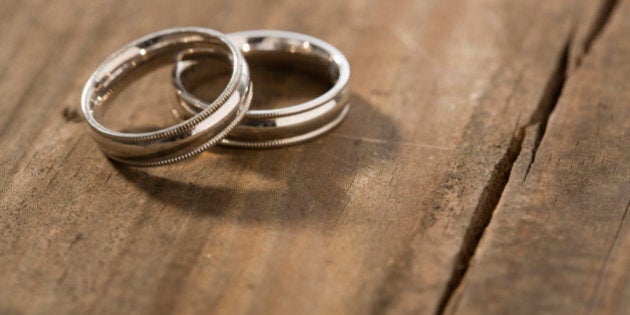 Last Thursday our label (Treasure Island Recs) posted a handful of ads to Kijiji and Craigslist. We did this in hopes of collecting stories through these online classifieds to find a wonderful and deserving couple in Canada.
I want to give them my wedding bands and engagement ring.
The summer of 2014 had me almost getting married -- preparations were in place, rings were purchased and the date was set. But love is hard sometimes, and life doesn't always play along, even with the best intentions.
The date was postponed, and ultimately became less of a reality day by day. I'm not sure my former partner loves reading about our story online, but I'd never claim it was a negative experience. We ultimately learned a lot, and I'm thankful for the time we spent together. She taught me many things, and I appreciate that greatly.
We drifted, separated and I took to spending more time writing in Los Angeles. There is an amazing group of LA collaborators that I have the fortune of working with: Jon Levine, Brian West, Josiah Rosen, Brad Haehnel, Will Brierre, Mark Needham, Ash Koley and numerous other great writers and musicians. LA is certainly a second home and family. Brian and Jon have been hugely instrumental (pardon the pun) in my career over the last 5 years.
Between LA and Calgary we wrote, tracked and mixed a record called "I Wanna Make It With You". The first single (I Wanna Make It With You) is still on the Canadian alternative charts after 21 weeks. Writing the record was tough at times - I tried describing the process to a friend and the best way I could make it relatable was to describe the space one exists in when pining after someone or the idea of someone. Time spent hyper-analyzing, waiting on phone calls/texts and justifying anything that feels like it will get that person or feeling back. Until the record was finished there was no way to get out of that headspace.
I've been thinking about the rings and what to do with them for a long time. The concept of pawning them seemed like a nightmare. I felt it would cheapen the entire time we spent together. Walking out of a pawnshop after haggling for some cash would have felt horrible. I can remember a late night writing session with Brian West and Ash Koley where we first joked about giving away the rings. The more I think about it, the better the idea seems.
It took a long time to get completely comfortable with the idea but ultimately it felt like this was the best way to celebrate the rings. Through this initiative we have the ability to find and, in the spirit of community, support a couple. The love stories we've received so far are incredible and on June 7th I get to read through them all and pick a couple. There will be a small group of my family and friends that will help during the deliberation process. I envision a late night reading session at Monogram with some good food and drink. It wont be easy, the stories are all great.
We will be following along online as couples share their story, and interact with us through the @ilovembf socials (Facebook, Instagram, Twitter). I will then deliver the rings by plane, train or automobile. I'd be happy to play the couple down the aisle at their ceremony or reception as well.
I'd love to be a part of their lives and wedding in any way they'd like me to.
We are taking submissions from now through June 7th. Couples can submit their story at www.treasureislandrecs.com. Joshua, Robyn and Kourtney at Treasure Island Recs will be reading the messages and checking out your posts online over the next few weeks. We are also asking couples, their families and friends to post, share and tag their stories/photos/videos with @ilovembf #iwannamakeitwithyou. I want to read the stories, read the comments on each story and hear from those in your community. The more posts the better, I would like to get to know you all.
Where this goes I have no idea.
I'll put it to you this way - I'm happy to give these rings away, and celebrate a couple's love in any way that I can. If you're in love I want to hear from you, If you know a deserving couple I want to hear from you, if you are planning on proposing I want to hear from you, if you believe in love (and this idea) I ask you to share it - In this beautiful nation mere degrees of online separation from one another I am positive that we can find an amazing couple. Love is incredible and important, my belief in that is unwavering.
I don't doubt that as we strive to find a couple we might also find people in the wedding industry that want to join our community. I'd love to hear from you if you want to contribute your time as a wedding planner, caterer, photographer, seamstress, etc. You might not even want to contribute to the couple that receives the rings - If any of the stories resonate with you I encourage you to reach out directly.
We will post excerpts from submitted stories at www.facebook.com/ilovembf - and as we do I'd love to hear about the stories that you're drawn to. The more people that are engaged (pardon the pun) in this the better - I see the outcome being so much more rewarding that way. This is just a simple opportunity for us to be involved in complete strangers lives in a positive way.
Please email Michael@treasureislandrecs.com or info@treasureislandrecs.com with any questions, ideas, or comments.
Ring photos by Allison Seto. Album cover photo by Cameron Postforoosh.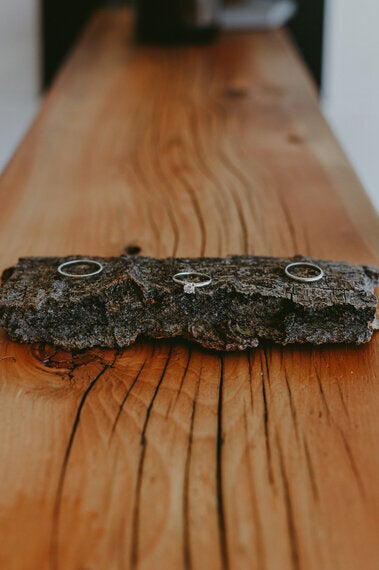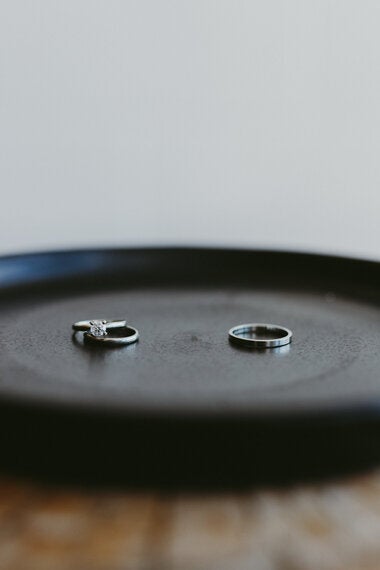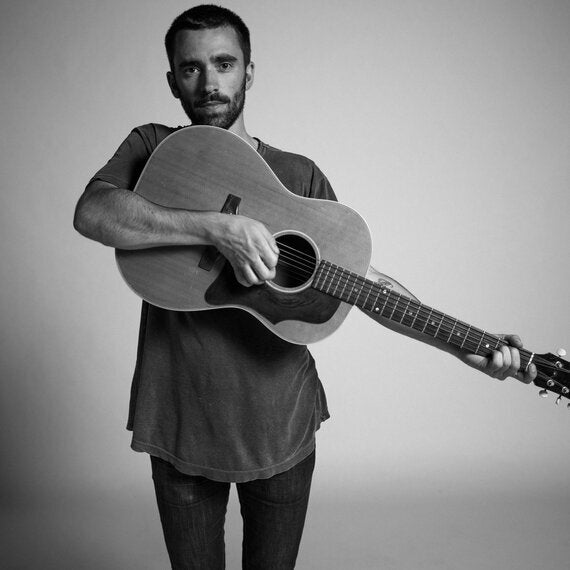 Follow HuffPost Canada Blogs on Facebook