TV has never been better, so I cancelled my cable.
It seems like a paradox, but the much-ballyhooed small-screen "golden age" may actually be terrible for TV. Breaking Bad, Mad Men, Game of Thrones and Homeland are all best watched in frantic orgies of immobility. And the best way to acquire these programs for "binge viewing" isn't cable.
Take Game of Thrones. I could subscribe to a $115 cable package and then use a $500 personal video recorder to save every episode. Or I could subscribe to that same package and watch on demand, but the first episode will probably disappear three weeks after it airs.
Or, I could pull up Piratebay or EZTV on my laptop and illicitly download every episode, at my convenience, in high definition, for free.
For acclaimed shows House of Cards and Orange Is The New Black, I can watch every episode on Netflix, at my convenience, on multiple devices, for $7.99 per month.
It's this combination of unauthorized downloads and Netflix that led me to cut the cord.
Abandoning cable isn't something I'm proud of. I come from a TV family. My father ran television channels, my mother heads a production company and I spent the beginning of my career running coffee to reality hosts. I love TV and I want it to survive, but I'm not willing to endure innumerable hassles, and a $1,000 a year bill, to do my part.
David Purdy told me Rogers is seeing an uptick in cable-cutters, but it's the "cord-nevers," the young people who don't sign up for cable in the first place, that really worry him.
"The thought of putting a traditional TV in a dorm room is comical" to young people today, Purdy, senior vice president for content, says. "They are all watching their video on their PCs or their tablets."
Rogers is trying to adapt to these new viewing habits by offering content on as many devices as possible, but often young people still turn to unauthorized options.
"There is no doubt that if you stand in between the customer and what they want, they're going to find a way around you," Purdy says. "You have to embrace the future."
In today's media environment people will only pay for content when it's cheap, easy and available across multiple platforms.
That's how Apple, originally a computer company, used iTunes to revolutionize the music business. I'll often download music on iTunes not because the music is unavailable for free, but because it's simply more convenient to press a single button on my iPhone. What's 99 cents, anyway?
Netflix is rapidly becoming the iTunes of television, making it easier for people like me to cut the cord. Apple TV also streams movies and TV, but Netflix was more than twice as popular in the HuffPost survey.
Nearly 40 per cent of readers said they've already signed up, and it's not hard to see why. For $7.99 per month, Canadians can access roughly 3,500 titles on an all-you-can-eat basis. In the States, there are more than 10,000 options. Netflix now has more subscribers than HBO in the U.S. -- roughly 30 million.
Blog post continues below slideshow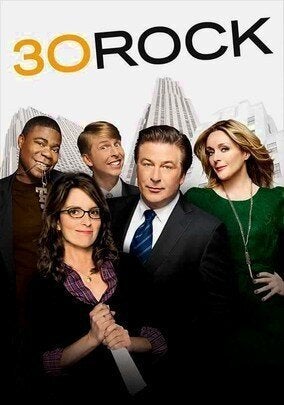 Titles You Can't Get On Canadian Netflix
I signed up almost immediately after the service became available in Canada. And even though I've already watched almost everything I'm interested in, I keep the subscription because it's cheap and easily accessible on multiple devices.
But while Netflix certainly made it easier for me to cut the cord, the company doesn't want to be seen as a competitor to television.
It makes sense not to antagonize cable providers since they often own the content that Netflix licenses. Rogers may even work with Netflix in the future to make the service faster and more accessible on the company's network. Why would Netflix want to risk deals like that?
Spokeswoman Jenny McCabe told me that initially the TV and movie industries were a little concerned about how Netflix would "fit in to the complete ecosystem of entertainment," but that they are starting to see that "cord cutting isn't happening in the way that perhaps it was predicted."
"Generally speaking, Netflix members have cable subscriptions as well."
For now maybe, but "cord-nevers" point to a bleak future for conventional cable.
Ottawa University professor and all-around Internet expert Michael Geist says more flexible services, such as Netflix, are "unquestionably" driving some people away from cable.
But Geist, and most everyone else I spoke with, agreed TV still has one major advantage over Netflix and illegal downloads: live events.
"Almost all the cable-based viewing now is sports, because most of the rest of the television shows tend to be watched through people's computers, or at least for my kids," Geist says.
And while sports and live news are also available through direct web streaming from broadcasters and other less-legal websites, they are still much less convenient than TV.
This helps explain why the decline in cable subscriptions hasn't turned into a collapse.
And let's not forget the reality junkies.
"TV is a lazy medium. People like to sit and watch something," file sharing client BitTorrent's Matt Mason told me. "The internet, and that experience, is different from sitting on your couch and just zoning out and watching a show. That's not going to go away."
Mason is probably right. But I simply can't justify paying hundreds per year to watch Guy Fieri eat a cheeseburger when I can't think of anything better to do. I've decided it's time to think harder.
With so much gourmet content available, why opt for fast food?
Of course, many people simply don't know how to use the illegal download sites that allow me to binge-watch my favourite shows. And it's this group that is often most vocal about how immoral I am.
But over the years, more than a few older colleagues have asked me to teach them the dark art of downloading. Practically every one of my friends gets their TV illicitly.
The moral argument just doesn't work. We like to feel noble, but we like cheap and convenient more.
The big cable companies know this and want content owners and regulators to adapt to make it easier for them to compete.
Traditionally, Hollywood has adhered to the "keep it separate sucker" approach to content, Rogers' Purdy says. TV networks and studios sell content in multiple "windows," a bewildering mishmash of DVD, online purchase and rental, on-demand and all-you-can-eat options.
It's this confusing landscape that often drives people to unauthorized options.
"I think content rights holders have to make this content more widely available or it encourages peer-to-peer file sharing and BitTorrent piracy," Purdy says. "Canadians still have way more piracy than the U.S., and the reason we do is [that] we don't have as many legitimate solutions in the market."
But Netflix doesn't offer HBO, Showtime and AMC shows on the day they launch. The Pirate Bay does.
It's clear that for now the multiple windows approach remains the most profitable for content producers. But the old people aren't going to last forever.
If providers and producers want to get people like me to pay for TV, they're going to have to find a way to combine the convenience of Netflix with the selection and speed of unauthorized sites.
If not, TV's golden age may be its last.