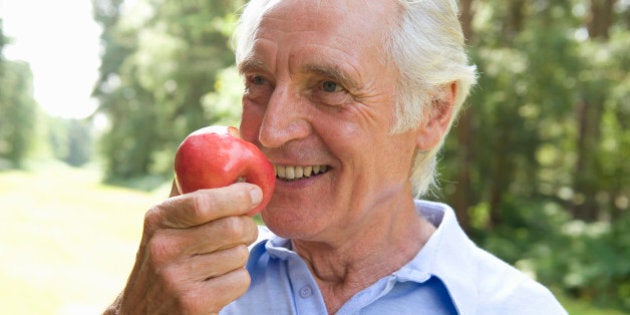 Working to serve seniors on a daily basis, I get lots of phone calls and correspondence about what a day in their life is like -- and a lot of the time it's directly from the seniors themselves. There are great days with anecdotes about meeting up with friends at the seniors' centre. And there are days that are not so great due to an inability do simple tasks like peeling fruit or vegetables due to old injuries.
Take Doug Giles, a WWII navy vet in his 90s who lives on his own in Simcoe Region. Doug chooses to live on his own in the house he had built for him and his family decades ago, and he doesn't intend on changing this if he has control of it. While his birth date was in the 1920s, Doug says he's regularly asked whether he's in his 70s thanks to maintaining as active and healthy a lifestyle as possible.
However, he has had trouble taking the skin off of his potatoes because his left side was having the shakes. He has also had neck trouble and had difficulty leaning over the kitchen sink due to injuries suffered decades ago. Simple things like preparing meals can be a challenge. Doug's mobility issues are barriers to nutritious meals.
In fact, in a recent poll conducted for Heart to Home Meals by Leger, it found that a quarter of Ontario seniors faced a barrier to a nutritional meal in the last year. These barriers can include any number of things, such as what Doug goes through. Part of the solution for Doug is getting frozen meals delivered to him every two weeks.
"I haven't changed my weight a pound up or down since getting the meals. I get weighed weekly, usually Saturdays," said Doug.
While it's great to hear a majority of Ontario seniors have access to proper nutrition, there is still a big number of those who don't for many reasons. And as more individuals live longer and independently, it's important to continue the dialogue about how to create solutions, especially during Seniors' Month in Ontario.
There are seniors like Bernice Johnston, in her late 70s, who found herself living alone once her children had grown up. The idea of shopping, chopping and cooking meals just for one was not at all desirable. Instead, Bernice would typically purchase a pre-roasted chicken at her local grocery store and eat that slowly throughout the week, augmenting her diet with fruit.
Some seniors, like Bernice, just don't want the hassle of cooking anymore. Others find the act of grocery shopping confusing and stressful, or find carrying packed grocery bags too difficult. In the same poll by Leger, it found that nearly a third of Ontario seniors didn't want to eat at times, which is more of a mental roadblock according to the health care professionals and caregivers that we work with.
As more and more individuals age into the fastest growing demographic in the country -- Statistics Canada anticipates that the number of seniors in this country to grow to 9.6 million, or about a quarter of Canada's population -- ensuring basic needs like nutrition are accessible to seniors is vital to building our communities. Seniors have helped build such great places for us and it's essential that we do our part for them.
Follow HuffPost Canada Blogs on Facebook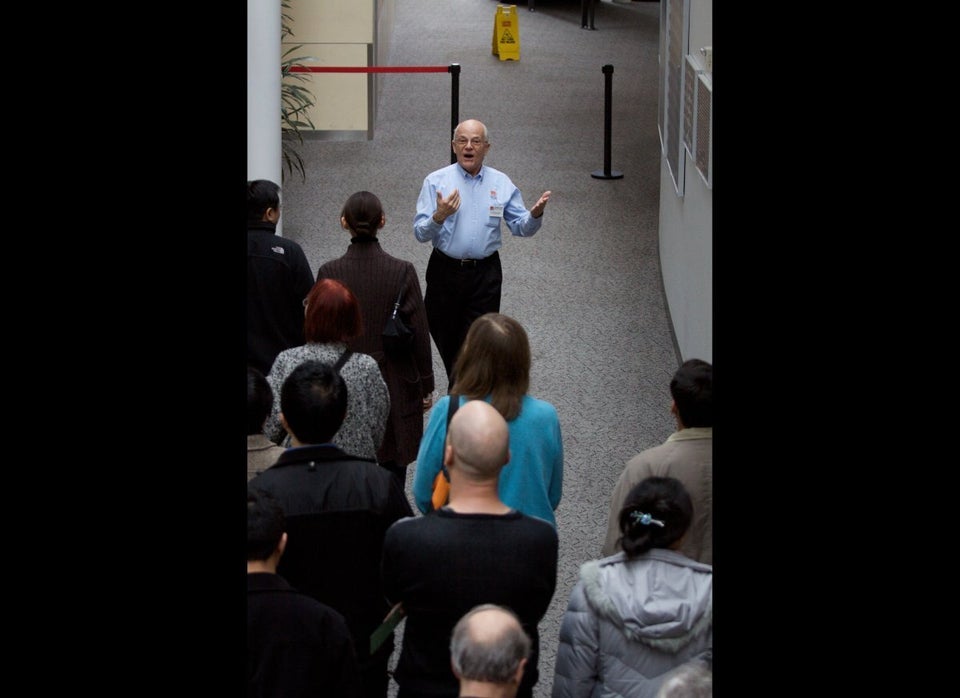 Healthy Habits To Live Longer