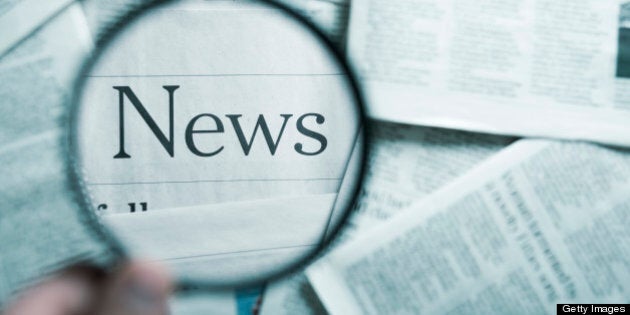 Do you remember when the prime minister permanently shut down The Globe and Mail because a columnist wrote an editorial criticizing his position on the tar sands?
All of the Globe's editors, photographers, reporters, office managers, secretaries, and sales people lost their jobs in one fell swoop.
But of course you don't remember it, because it never happened.
In Canada, protection of a free press is so ingrained that we almost take it for granted.
In Tanzania, unfortunately, one op-ed really can mean the difference between earning a living and the death of an entire paper.
Freedom of the media is not guaranteed by the constitution of this East African country, and any media house that falls out of favour with the government can be banned indefinitely through a law called The Newspaper Act of 1976.
Specifically, this law gives power to an individual government minister to ban any media outlet thought to publish seditious information. The law permits a minister to act as complainant, prosecutor, and judge in cases of sedition. Unsurprisingly, the outcomes tend to favour the complainant's cause.
One would think that with the advent of social media, the Newspaper Act would be largely irrelevant. However, the media landscape in Tanzania is mostly still pre-digital. The majority of citizens still gather their information from traditional media sources such as newspapers and radios.
The Newspaper Act isn't often used. However, its existence has a direct impact on editorial choices throughout the country (I say this after having sat through weeks of editorial meetings at the largest daily newspaper in the country as well as other various media houses).
The act was used just last summer, when a national newspaper called MwanaHalisi was banned indefinitely for investigating the torture of a leading doctors' representative, Dr. Stephen Ulimboka, during labour negotiations with the government.
Although this particular ban drew condemnations domestically and internationally, the government has yet to publicly address its decision. Many believe this is because a government agent was reportedly responsible for committing the atrocity in question.
To this day, the newspaper still isn't allowed to operate.
Journalists in Tanzania face many challenges, including low/no pay, rampant corruption, and physical violence, to name just a few. But over and above all these hardships looms the fact that as a result of this law, freedom of the press, long considered a fundamental human right, remains at the discretion of the government.
At the same time, the government of Tanzania, in its wisdom, has seen fit to sign three of its ministries on to President Barack Obama's Open Government Initiative: a project designed to promote better governance outcomes through a guarantee of greater openness and transparency.
Given the Newspaper Act is, in spirit, directly contradictory to the principles of the Open Government Initiative, now is an excellent moment for the government to revisit this law in favour of new legislation that allows journalists the freedom to report in a fair and objective manner throughout Tanzania, and thus truly play their rightful role as independent and objective referees between state and society.