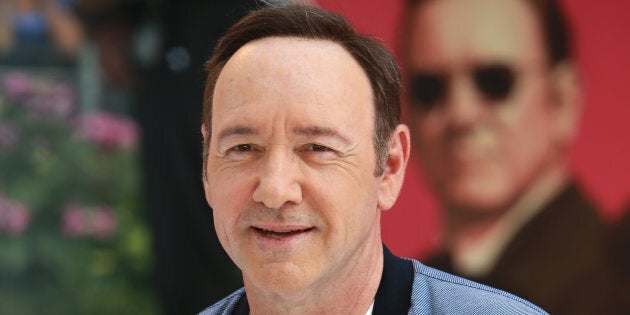 If the business of apologies traded on the stock exchange, its value would have shot up in recent weeks. The reason for that, of course, is surging demand among (almost exclusively) men who have been accused of taking part in some terrible work-related behaviour.
From the plainly awful to the truly ridiculous, these men are providing example after example of how not to say sorry.
Interested in botching your own public apology? Take your cue from the pros and follow these five easy steps.
1. Go on the attack
Maybe you're prepared to at least partly concede to allegations in your apology. That's great. But don't let that fact get in the way of the real issue here: the people — and the media — who are taking you to task for the actions you're accused of are the ones who are truly awful!
Every bad apology must include a full-on swipe at those who brought your alleged misdeeds to light. Tech entrepreneur and blogger Robert Scoble nailed it recently in his apology for an alleged history of sexual harassment.

2. The form-letter approach
Another effective way to screw up an apology is to focus on speed and efficiency above all else. No one will be able to accuse you of meaningful contrition, and you can tell everyone you checked the sorry box. This is the approach actor Ben Affleck took when, initially responding to allegations that he groped actress Hilarie Burton, he tweeted a brief, just-the-facts statement.

Most impressive, he did it without even coming close to breaking the max character count. No wasted space here from Affleck: "I did it, and I'm sorry." He was in such a rush he even forgot to put a period at the end of the thing!
In a recent interview, Affleck added to the apology — sort of — when he said he wanted to be "part of the solution" in light of the many incidents of alleged sexual harassment flooding the media.
3. Use coded language
If you're going to really botch the apology, it's important to convey to people just how grudgingly you are making it in the first place. One way to do this effectively? Attach a bunch of conditional language to your apology – those little winks and nudges that help people understand what you really mean — or don't mean! — without having to spell it out.
Notice Kevin Spacey's skillful inclusion of the words "would have" and "drunken" in his apology to helpfully distance himself from any sense of responsibility when he responded to recent allegations of improper conduct made by actor Anthony Rapp.
4.Congratulate yourself
U.S. journalist and political commentator Mark Halperin risked issuing a rather decent apology. But he was able to turn things around and make real sorry mess out of it in the end. How? By assuring his audience that his alleged incidents of harassment are, regardless of the facts, firmly behind him now and that he has reinvented himself as a much better person.

5. Minimize individual wrongdoing
Finally, a key way to make a bad apology is to hide behind the fact that you're not the only one who may have engaged in wrongdoing. After all, how much of a bad apple can you really be if the entire bushel could be rotten? It's also a neat way to hide a resignation, as was the case with Sir Michael Fallon, who recently stepped down as U.K. Defence Secretary, amid allegations of misconduct.
"A number of allegations have surfaced about MPs in recent days, including some about my previous conduct," he wrote in a letter obtained by New Statesman.
"Many of these have been false but I accept that in the past I have fallen below the high standards that we require of the Armed Forces that I have the honour to represent. I have reflected on my position and I am therefore resigning as Defence Secretary."
Of course, you can simply skip all this and not issue any apology whatsoever. In that case, you get to just sit back and let everyone else own the story and define what did and did not happen.
With so may examples of bad apologies, however, it won't take much effort to take a few minutes and craft one of your own. If these men could find the time, so can you.