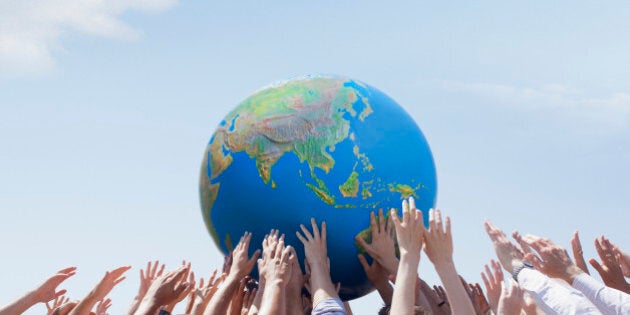 In my last column I wrote about the increasing disregard for international law, norms and morality. Coming back from a short break and scanning the state of the planet I see much of the same: broken rules. Persistent and new conflicts erupting, young girls kidnapped and held hostage, our environment desecrated, journalists silenced, passenger planes blown out of the sky, massive eavesdropping, oppression and censorship, total disregard for humanitarian needs, etc...
The international rules that determine how we should be governing the affairs of the world don't seem to matter much these days. If the big guys are doing whatever they want, if the Security Council is not taking any action, what can we expect from the rest of us? Leadership entails an important level of global responsibility. If the young kids on the playground see a big kid punch and kick somebody indiscriminately, and if all the other big kids just stand around watching, smaller ones will think this is how things work and do the same.
This trend needs to be stopped -- and very soon, before we reach the point of no return. We have to come back to a rules-based world -- internationally, regionally and locally. Individuals, civil society, elected officials at all levels, international organizations, all have a responsibility to stop the mayhem and bring back sanity and decency.
A well-organized society is based on agreed-upon rules of the game. Setting them aside and trampling on them only brings chaos that will affect us all sooner rather than later. It is high-time for all of us, and especially those who consider themselves leaders, to rise to the challenge and set things right. Our survival as a race depends on it.