We may never understand what led 19-year-old Nikolas Cruz to unleash such a brutal attack on innocent victims in Parkland, Florida, on February 14. Such violence is impossible to fully comprehend. So for parents, the first thing that enters the mind after such an atrocity such as this is what they will tell their children?
Many parents were having the conversation while children were getting ready for school or on their way to class. It isn't the first time they will have had this discussion with their kids: 2017 was deemed the deadliest year for shootings in modern United States history. Others will discover the news in their classroom, the playground, or worse, their iPhone. While parents may not have control over the endless information coming their child's way, there is much they can do to support and buffer them in the wake of tragedy.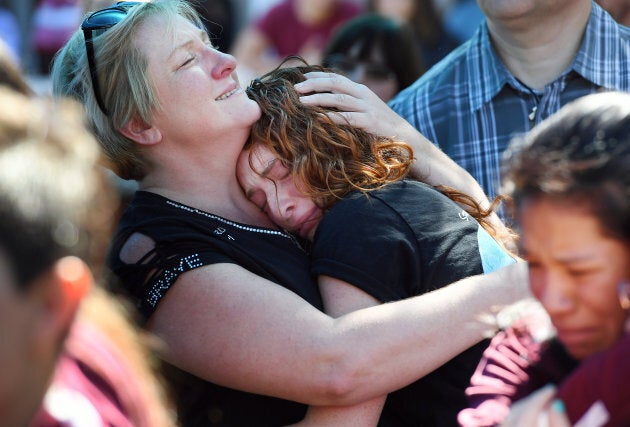 Check in to see what your child has seen and heard, and what they understand of the shooting. This gives you an opportunity to get a baseline on what information they've picked up through other sources, and to clarify misunderstandings.
Children may know that a parent is there to answer their questions, but whether they raise the discussion or not varies according to their age, temperament and many other factors. Don't wait for children to bring up the tragedy themselves. If your child is school age or younger, but exposed to others that may discuss the shooting openly, help them understand what happened. Start with the simplest of facts; fill in details according to their questions and cognitive level.
Viewing and re-viewing tragic events can increase the reactions associated with trauma. While parents may believe their child is engrossed in something else, they are often taking in the recounts of violence playing on the family screens.
Just think; the more they witness the sights and sounds of tragedy, the more it is wiring and re-wiring into their neurobiological system. Instead, directly supervise and limit media use of young children and ask older children what they may have seen on their devices. Remind them that while it's important to understand tragic events, repeatedly viewing trauma is damaging.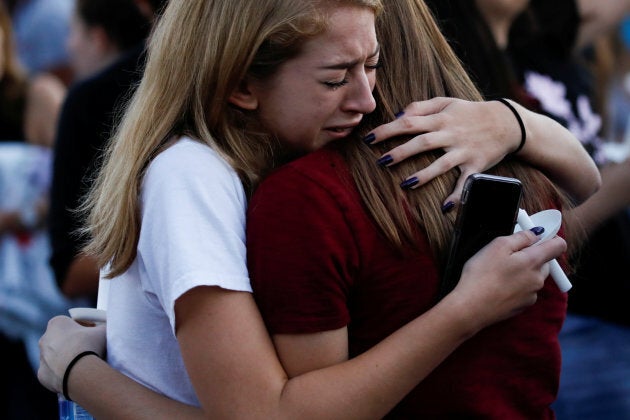 Whenever tragedy hits, children automatically worry about their own safety and the safety of their family. The younger they are, the stronger this reaction will be. The children that fare best through tragedy are those that feel safe and reassured in their parents' care. Remind children that the shooting happened far from where they live and that the teen who shot the victims is in police custody and cannot hurt anyone else. Talk about what you do to keep your family safe. Include the measures you take when you are not directly with them. They are always in the care of someone trustworthy.
More from HuffPost Canada:
The human empathic system automatically considers what it must have been like for those who underwent the terror of being targeted in the shooting. Helping children focus on the many people supporting and aiding the survivors and the victims' families will help draw their attention to the good in humanity. Encourage children to send messages of support to the first responders on social media, or directly to the organization.
Most importantly, allow children to lean into your care, paying close attention to their reactions and behavior. Now more than ever, children need adults who are calm, fully present and ready to help them narrow the gap between their fear and right to a sense of safety in their world.