Listen up, Toronto. We need to talk about your irrational response to a tiny bit of snow.
Earlier on Monday, Environment Canada was calling for as much as 30 centimetres of snowfall in the GTA overnight. That amount has now been downgraded to about 15 centimetres.
But you're still freaking out about this "major snowstorm."
As this Twitter user warned, you need to "brace yourselves."
Brace yourselves for what, exactly?
A potentially longer commute tomorrow morning? A bit of snow to shovel? A frosty windshield?
My colleagues in the Toronto HuffPost Canada office concede you haven't even had a bad winter. A bit of snow here and there, some colder temperatures, occasionally.
But, for perspective, let's take a look at other places across Canada that have really had to deal with weather trials and tribulations this season.
Just this past weekend, Newfoundland and Labrador was hit with a gruesome windstorm that left tens of thousands of people without power.
Wind speeds as high as 180 km/h blew roofs off buildings (or blew buildings off foundations entirely) and downed power lines, in what Environment Canada said was the strongest storm to hit the province in a decade.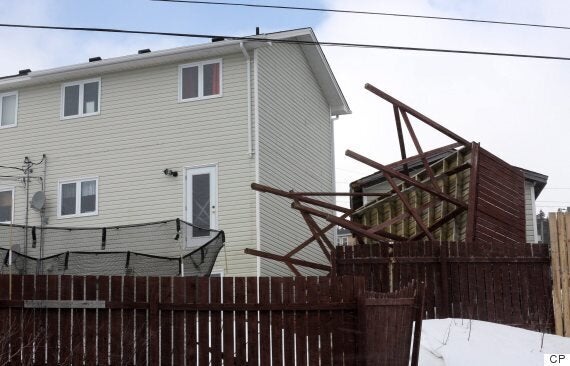 And a snowstorm earlier this month on Newfoundland's Northern Peninsula left drivers having to navigate between these massive walls of snow: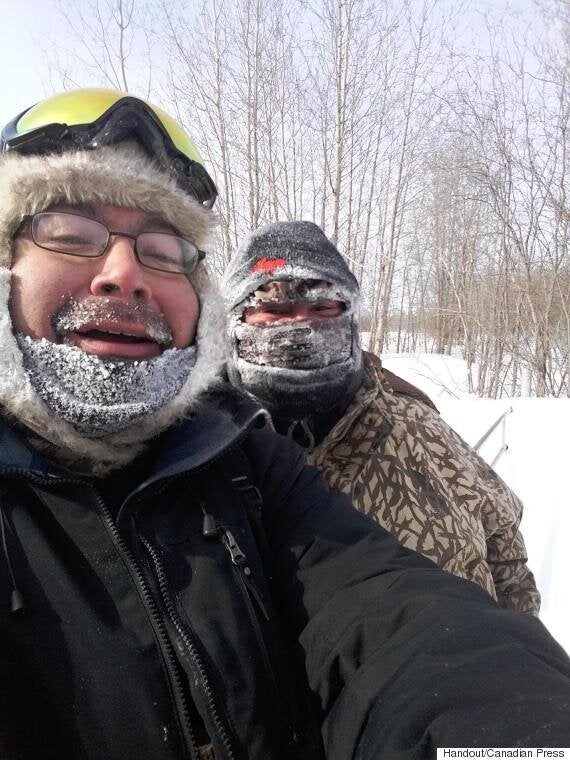 Or how about this poor soul, not so far from Toronto, who discovered his Webster, N.Y. home completely encased in ice on the shores of Lake Ontario.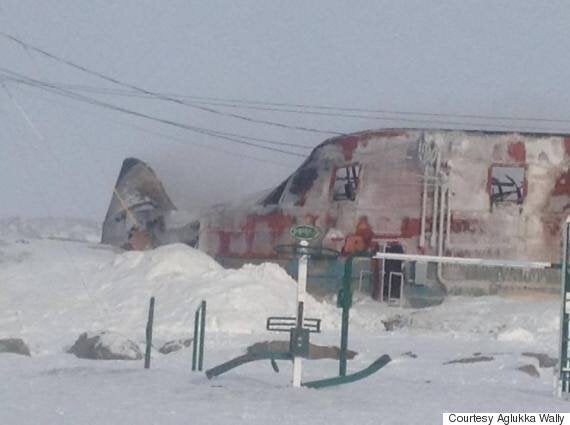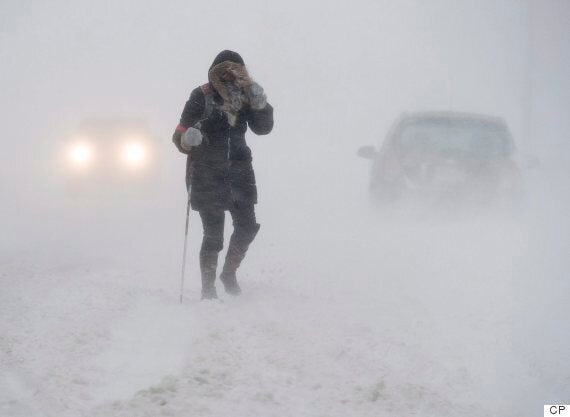 Listen. I get it. I really do. In Calgary, where I live, it started snowing on October 8, and hasn't really let up since. It's been a cold winter, and last week it snowed for seven days straight.
We're all Canadian, and with that comes Canadian weather and it should be our Canadian duty to accept the weather (especially such unremarkable weather) with dignity and poise.
Because when you start freaking out about a dusting of snow, and tagging your posts with #snowmaggedon2017 and other such nonsense, the rest of Canada is just going to laugh at you.
Instead, follow the lead of this fine Canadian, and make the country laugh with you.
Follow HuffPost Canada Blogs on Facebook