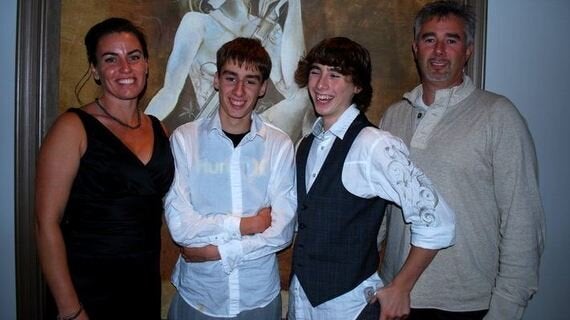 June 8, 2011 was supposed to be a new beginning for my family. It was the day I was going to save my son's life by giving him one of my kidneys. Instead, after suffering a stroke three days earlier, it was the day David died.
David was born with a missing heart valve, the first of his many health challenges. At 15, he nearly lost his life from a major gastrointestinal bleed and had to have 2.5 feet of his small bowel removed. We thought this complication was the root of David's challenges and now that it had been addressed, we were hopeful he would finally know good health. David never recovered though; in fact, he got worse.
It turned out David was part of the 10 per cent of Canadians living with kidney disease and, like most families, we didn't know it. At the young age of 16, David was diagnosed with chronic kidney disease of an unknown cause. We were told that he would require at least two kidney transplants in his lifetime and dialysis was likely.
Together, we did everything in our power to try to slow the progression of this fatal disease. But in less than a year, at the age of 17, David was dying. He was in Stage 5 renal failure with less than 15 per cent kidney function; without emergency peritoneal dialysis, he would die in about a month.
My husband and I began our own testing to see if we were a match to donate one of our kidneys. Our other son, Andrew, struggled knowing he was too young to be tested. In Canada, only one potential living donor is tested at a time and since I was closer to David's size, I was tested first. A few months later, I found out I was a match.
After months of re-scheduling cancelled appointments, David had now been on dialysis 12 hours a day, seven days a week for almost a year. After being told that another couple of weeks wouldn't make a difference for him, his transplant was moved yet again from May 11 to June 8. But another two weeks did make a difference for David; he suffered a stroke on June 5 and died on the very day I was to donate my kidney to him.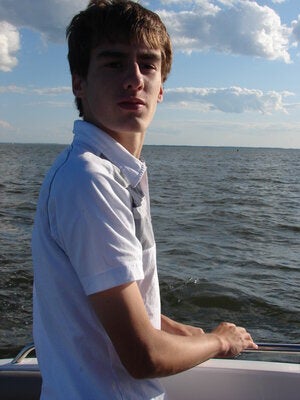 When David was diagnosed with kidney disease, I began researching and joined kidney-related groups on Facebook. Each week my heart would break, learning of so many other children who were in need of a kidney, on dialysis and/or waiting for a life-saving transplant. Soon after David's death, my husband and I created the David Gregory MacKinnon Memorial Foundation (David's Foundation) to spread awareness about organ donation and support other families coping with the realities of kidney disease. Through my work with David's Foundation, I learned that only about three per cent of registered organ donors can actually help save lives after they die.
We've done some incredible things with David's legacy, but for me, it wasn't enough. I still had the kidney that I knew could have saved my son. I had to help another family.
The Facebook post that changed many lives
On March 5, 2015 a friend shared a post by Desiree Lamoureux, mother of then-two-year-old, Taylum. Taylum suffers from the recessive form of polycystic kidney disease (PKD), a progressive, life-threatening, genetic disease that can result in the growth of cysts that enlarge the affected kidney, eventually destroying its ability to function. Once a child suffering from this disease goes into renal failure, a transplant is required. If no suitable donor is available, they go on dialysis until a match is found.
Taylum had both of his kidneys removed within 10 weeks of being born and had been on dialysis numerous times. After several near-death encounters and not having any family members as a match, Desiree had put out a public plea for a living donor. When I saw Desiree's post, her words infused my heart and soul with so much pain, worry, overwhelming sadness and tremendous grief. As I cried hysterically for this family I had never met, I was bombarded with unmeasurable love and thoughts of David. I relived those moments when I would have done anything to save David.
Knowing that Taylum's family was powerless to donate to him, I had to help. I reached out to Desiree offering to donate my kidney to her little boy and as fate would have it, I turned out to be a match for him.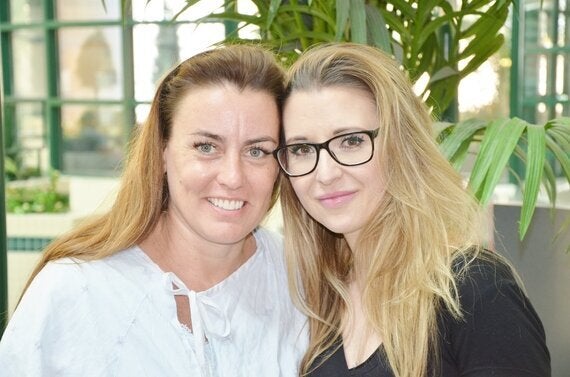 On the morning of our transplant, I was perfectly calm and had the full support of my family. The transplant team removed my left kidney successfully, and then another team connected it inside Taylum's little body. It worked beautifully.
Today, 10 months later, both Taylum and I are doing well. He will always have medical challenges, but he's free from dialysis and enjoying being a happy and active (almost) three-year-old boy. As for me, I feel as if I have done what had to be done. I am in perfect health and I don't miss that left kidney in the least.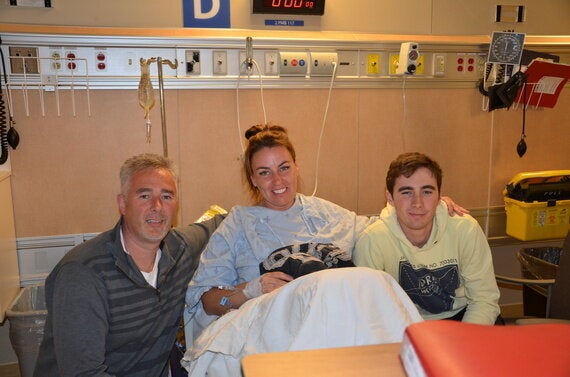 Having a child with a lifetime of chronic and critical illness is far from perfect and yet, it's also as close to perfection as any family can get. When you are shown that you can't take a single moment for granted, you manage to find the meaning in your life. For our family, this was unconditional love. David was our greatest teacher. He taught us how to live with grace, bravery and love in the face of tremendous adversity. Luckily, we were great students and together, we found joy in the most difficult circumstances.
I knew that donating my kidney to Taylum was the best way I could honour David's life. He is the love that surged into my heart when I hugged Taylum for the first time. He is the courage that accompanied me into the operating room. And now, he is the beautiful sound of a child's laughter that fills the Lamoureux home with joy and life. David's is a story to be continued, and it continues with a little boy named Taylum.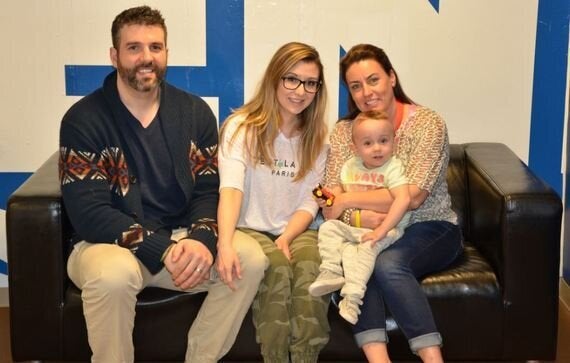 In the dominant form, PKD impacts 1 in 500 Canadians; other than dialysis and transplantation there is a treatment that may slow the progression of kidney enlargement in adults. The PKD Foundation of Canada, the only national organization dedicated to fighting PKD, has supported Taylum's family and many others impacted by this disease. For more information about PKD and the ongoing efforts of the Foundation to help improve the lives of Canadians living with the disease, please visit endPKD.ca.
Follow HuffPost Canada Blogs on Facebook