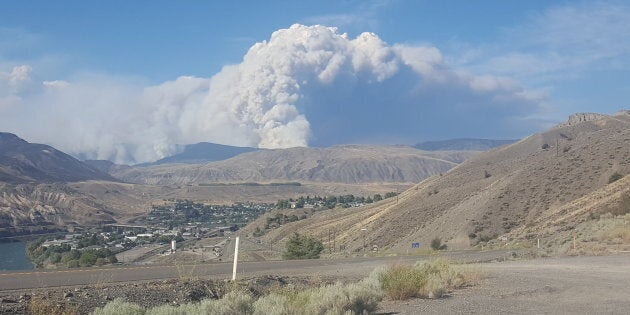 Last year it was more than 2,000 homes lost and 80,000 evacuated from the Fort McMurray fire. This year it's the same story: homes lost, thousands evacuated from literally hundreds of B.C. fires. Next year it may be in Ontario or Quebec, or back in Alberta or maybe all of the above locations.
This is not just a Western Canadian problem; there have been evacuations and structures lost from sea-to-sea-to-sea. Nor is this just a Canadian problem. It is a global issue, with deadly and devastating fires in Chile, Portugal, South Africa and the United States in 2017.
How did we get here?
We are seeing catastrophic fires more frequently and these are not flukes or one-offs but a result of more fire and more people on the landscape. Fires need a combination of fuel, ignition and weather. We continue to see warmer temperatures throughout the year in Canada and this warming will likely continue into future. Warmer temperatures in Canada bring longer fire seasons, drier forest fuels, and more lightning.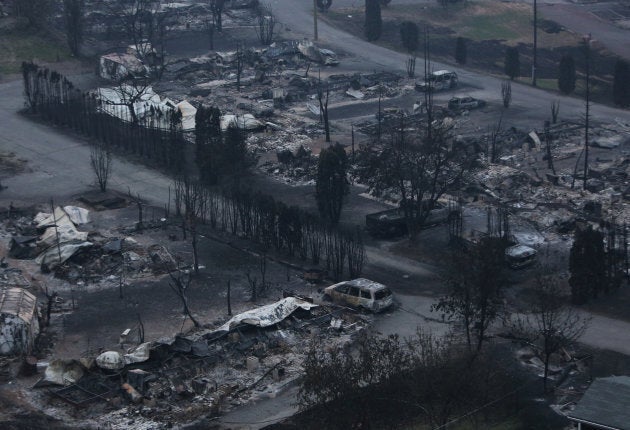 More lightning overall means more fires. More lightning — combined with drier fuels — means even more fires. More lightning— combined with drier fuels over a longer season—means even more fires.
It is when many fires occur at the same time that fire management initial attack begins to break down. The most effective time to catch and stop unwanted fire is right after it starts.
There is a window — a brief period of time — where suppression resources can get to a fire before it has a chance to grow and start burning with high intensity (at which point even suppression tools like airtankers have little direct impact on fires). How long that "window" stays open depends on the weather; if it's hot, dry and windy then successfully suppressing fires before the "window" closes becomes difficult.
How can we get out of here?
There is no single factor that has created the challenging wildfire environment we now face, and likewise there is no silver bullet that will solve the problem for us. What seems certain, in both the aftermath of recent years and the challenges we know our warmer future will bring, is that some change in our thinking is essential.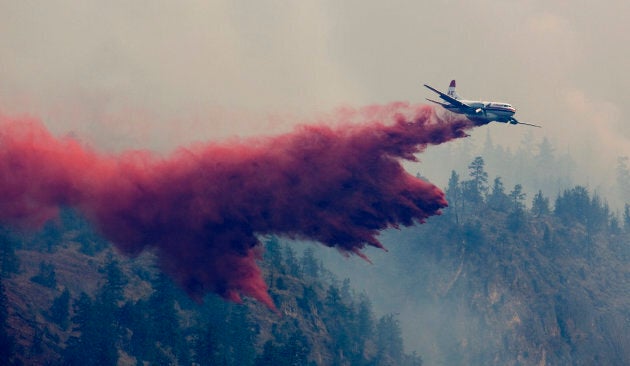 Our new approaches must be multifaceted and adaptable to different forest regions. We need to ensure that resources are available and positioned to attack fires in community zones early and effectively. The new reality is that we cannot afford to fight fires in the wildlands at the cost of not having resources available to respond to fires that become imminent threats to societal values.
In many places we do in fact already step back from aggressive suppression and allow wildfires to burn in regions with fewer values. It makes both economic and ecological sense; indeed fire has a natural role to play in healthy forest maintenance and regeneration in most of our landscapes. However such "monitored" fire zones are typically in more northern regions, with low population densities and less development.
We need to expand the places where fires are left to burn, to allow low-risk fires to burn in more value-dense areas, freeing up resources to respond to more imminent threats. It's a philosophical approach called appropriate response and it necessitates accepting more risk with the end goal of preventing major losses.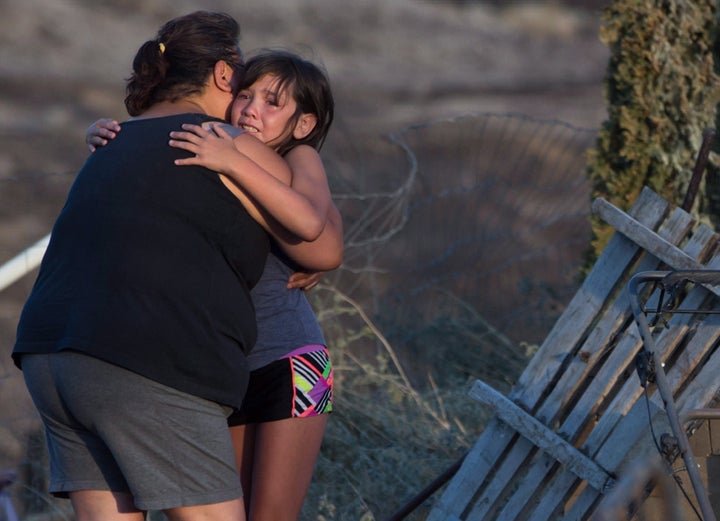 The devil, as always, is in the details though; the challenge is identifying the threat posed by each fire.
It is fire managers who will be challenged with making such decisions, and fire managers are, for good reason, risk averse. Fire agencies are good at responding to fires and suppressing them; letting them burn is a hard decision full of uncertainty.
The problem is that, because we can never completely reduce uncertainty, sometimes good decisions (like allowing a low-risk fire to burn) have poor outcomes (that a low-risk fire flares up and has a negative impact). Fire management agencies and importantly the public in general must realize and accept this.
To effectively practice appropriate response, fire managers must be equipped with the best tools for managing risk in the challenging and complex wildfire environments they now face. It is here that fire science and fire management intersect. Fire science has traditionally supplied the fire environment information upon which wildfire planning and response decisions are made.
The challenge is identifying the threat posed by each fire.
We are arriving in the appropriate response era after decades of underfunding fire science in this country. Canadian wildfire managers cannot be expected to risk manage these new challenges with the same old tools. Without a significant effort to develop new understanding and, more importantly, incorporate improved fire science into operations, the fire management status quo is the only option. The status quo will not be palatable to anyone as the warming increases and the wildfire situation worsens.
Change like this requires engagement and investment — genuine engagement by the public and the wildfire management community in changing the way they think about and react to fire. Genuine investment from the government in the range of solutions is needed to address this problem across the country.
There is no realistic amount of investment that will completely eliminate the risk of losses from wildfire in Canada — where there are fuels, ignition sources and hot, dry and windy weather, there will be fires.
We must learn to live with fire. We must work hard to reduce the risk to what we value most, and accept the trade-offs this requires. Before we begin to worry about next year, we still have to make it through another month or more of peak lightning fire season. However, the urgency is upon us now to act — not just think and discuss, but act — on this escalating problem we face. The costs of inaction will only grow as time passes.