In many ways, as Toronto booms in population and global Q-rating, it is a city in search of an identity. The Big Smoke. T-Dot. Megacity. Toronto is understood through a shifting lens of traffic jams, livability rankings, a crack-smoking Chris Farley impersonator, decades of passion and loss via the Maple Leaf, and a record-breaking, phallic tower.
Toronto is not well known for its basketball pedigree, beyond playing host to the NBA's first ever game back in 1946, but the perception is about to change. Young talent is spilling out from the city's schools. The first overall pick of the coming 2014 NBA Draft will likely be Torontonian Andrew Wiggins. The first pick from this past 2013 draft, Anthony Bennett, is from Toronto too. Entirely unprecedented. Adding to the momentum of the past several weeks, the Air Canada Centre was tipped to host the 2016 NBA All-Star Game and the team is bringing on superstar rapper and Toronto-native, Drake, to helm a totally real position called "global basketball ambassador".
Let's face it, there is one nagging element holding back the entire planned metamorphosis. The reason why a lifelong basketball fan and Torontonian like me*, someone who was beaming when the NBA came to town, now shudders at the thought of speaking the name or wearing the jersey or proudly cheering for the local squad: they are called the Raptors.
*Note: In case you question the depths of my basketball affinity, allow me an elaboration: I know every lyric to Kurtis Blow's 1984 classic, "Basketball". I have for 29 years. If you see me on the street I will rap it for you. Warning: it is something you will not be able to unhear.
In 1993, the predecessors to now-Raptors owner, Maple Leaf Sports & Entertainment (MLSE), praise be unto them, put the naming selection of a brand new Toronto team up to that venerable sports tradition -- the nationwide public contest -- because nothing stirs up local pride like having Toronto-loathing Albertans choose the team name. As demonstrably terrible choices such as the Tarantulas, Hogs, and Terriers fell by the wayside, ultimately, Michael Crichton and poor taste won out, and the Toronto Raptors became something more than just Laura Dern's nightmare -- it became real. Minnesota Wild real. Anaheim Mighty Ducks real.
Scare away self-respecting fans real.
The thousand injuries! The sheer indignity of it. There is no way a prominent free agent, already fed horror stories of ten-month winters and 80% tax rates, wants to venture north of the Arctic Buffalo border to join a carnival called the Raptors. Worse, the moniker has no affiliation to the region. Zilch. Velociraptors were not found in High Park. Jeff Goldblum didn't attend Ryerson. It is a cartoonish, corporate group-think excuse for a name. Well, time is up on this branding disaster. The clock reads zeros.
Of course, getting this change to happen will not be easy. MLSE needs reasons beyond just repairing my self-worth.
Full Disclosure: I have found myself in the employ of MLSE roughly 600 times over the past twelve years, so I am about to proceed knowing full well I bite at the tiny bird-like dinosaur hand that feeds.
The fundamental obstacles to change facing a risk-averse MLSE run deep. Spoiled by the unstoppable onslaught of Maple Leafs fans and their money, a torrential force of grossly negligent spending which raises all boats and of which I am a part, the mid-90's Raptors quickly became a corporate throw-in, a checkout-counter impulse buy to drop some charity on the secondary tier of the executive class.
"Hey Johnson, you've really had an excellent month. Why not take the kids to see our boys in purple battle the Milwaukee Whosits? That eighth seed is still up for grabs!"
Ardent supporters will argue there have been dribs and drabs of promise, a Vince Carter here, a Chris Bosh there, but one playoff series win in nearly twenty years and this team should be at a Miami Marlins-esque level of fan support. It is not.
This is a team whose on-court product has consistently dwelled in the bottom tier of the NBA caste system for a generation, but is fortunate to play in a vast, wealthy market with a decent contingent of court-side celebrities and an endearing mascot. They are working on a potential eighth consecutive non-winning season, without a high-ceiling youngster to pin hopes on, and season ticket sales remain stable, halftime sushi sales still brisk.
Worse still, accepted excuses abound why the team is not competitive, to which the fans reluctantly agree. Players don't want to play in Canada. Players don't want to be paid in Canadian dollars and pay our high tax rates. Players have watched late-night American television in the past two weeks.
Now MLSE president Tim Leiweke is taking the bold approach of rearranging deck chairs on the Titanic. Enter Leo. (Whoops, Auto-correct.) Enter, Drake, to help reshape the image of the team. Of course, he was hamstrung immediately. The one thing the team won't allow him to change is the name.
"I think this chaise would look lovely by the poop deck," said someone on the Titanic, as a shadow rose over the starboard side.
So here we are, a town in search of an identity with a team desperate for a redirection. And the answer is so simple. We do not need another cross-country vote to salvage local pride. If you somehow missed the headline, the selection process is complete, ballots entered, tallied, hanging chads accounted for, winner processed. The new name has to be, must be, is going to be, the Toronto Towers.
Your world champion Toronto Towers!
Logos filled boldly with T's and O's! T.O. T-dot. An orgasm of relevance.
Unleash the joys of alliteration! Headline writers fly free!
A team not named after Jurassic Park!
It just plain works. We have the CN Tower. It is tall. Towers are symbols of height and strength. Basketball is filled with big, tall, strong players. We can even maintain the beloved mascot, "The Raptor" (when he returns from injury). Have him climb a freaking tower.
Some of your hooded sweatshirts will take a hit in value, true, but this type of re-branding happens often. A few years ago, I whined and pleaded for the Blue Jays to change their logo, to return to the old, return to the pride of our winning ways. Perhaps coincidentally, days later the team's marketing director was following me on Twitter and half a year later I was gobbling up team merchandise because the bird was back. Win win all around.
I know some of you are purists. Traditionalists. You say we should live with the mistakes of the past, perhaps so that we may learn from them. It is high time to put that learning into action. We have already changed the fonts, the symbols, the colours. And this type of change is hardly without precedent. The Charlotte Bobcats will be the Charlotte Hornets next year, and New Orleans just renamed themselves the Pelicans. (Ahem, I know.)
Even the sacrosanct Toronto Maple Leafs have had three names in their history, migrating from the Toronto Arenas (1917-1919) to the Toronto St. Patricks (1919-1927) to today's Toronto Maple Leafs who honour the region's love of grammar. Change is possible and welcome and please do this because I cannot take it anymore.
The people of Toronto have suffered long enough. Harold Ballard. Most of our mayors. The last two decades of Blue Jays baseball. Rob Ford. Winter. Seriously, Rob Ford. It is time for a change. I want to be a Toronto Towers fan. I don't want to be a basketball nomad anymore. Please help.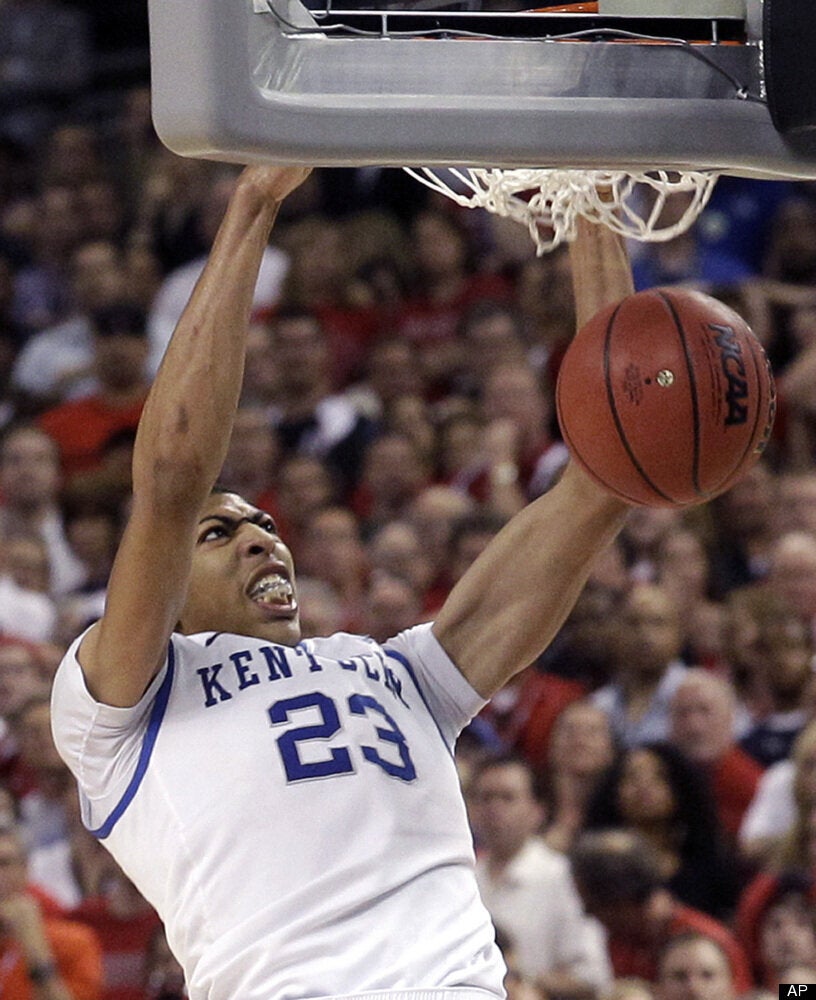 NBA Draft 2012 Round 1 Results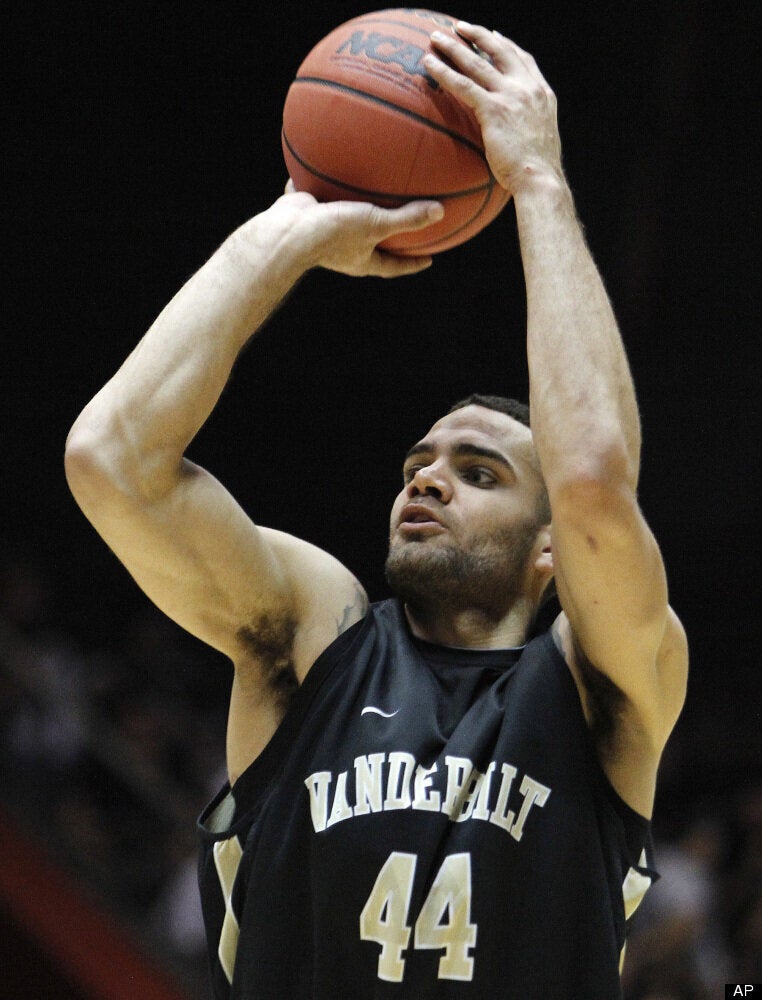 2012 NBA Draft Round 2 Picks