"They'll have to go under it, around it or tear it down to get their dirty oil from Canada to the Gulf of Mexico."Jim Carlson, Nebraskan farmer
As environmentalists we often get criticized for not talking about solutions enough. The media often paints people that oppose pipelines as "anti-development." The reality, however, is far from that portrayal, and those fighting the Keystone XL tar sands pipelines are making that point glaringly clear.
Landowners and tribal members are joining together to build solar projects directly in the path of the proposed pipeline. While TransCanada wants to build projects that would harm the land, pose ongoing dangers to the water supplies of millions of Americans, and devastate tribal lands, these stewards are building the solutions they want to see Nebraska and the country embrace.
On Tuesday, I had the opportunity to see these projects first hand.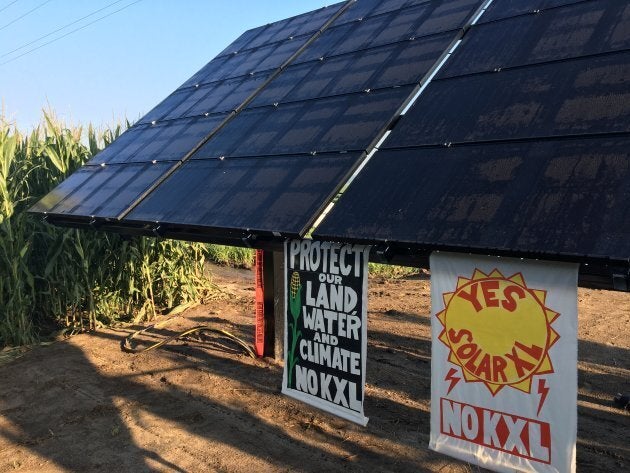 Solar- and wind-powered barn
The barn was the first solution-oriented "stake in the ground" that was constructed in the pipeline's path. It is already producing energy, and for TransCanada to build its dirty oil pipeline, it would have to tear down clean energy to do it.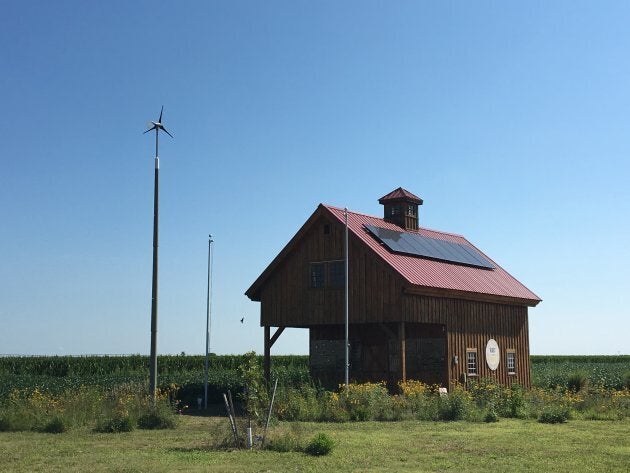 The first of the latest round of solar installations is already up, and just yesterday landowner and farmer Jim Carlson received approval to plug the clean energy it will produce directly into the Nebraska power grid.
"I am vehemently opposed to the Keystone XL pipeline, mainly because of the properties of the contents of the tar sands oil it will carry. This is not your mother's crude oil," said Jim Carlson. "We must be focused on clean, renewable energy and America can get along just fine without this foul concoction they call bitumen that TransCanada wants to pipe across our precious soil and water."
A crowdfunding campaign for the project has already raised more then $42,000 for more solar stakes to go up, and plans are in the works to bring a show of "solar solidarity" to other tar sands pipeline fights in British Columbia and Minnesota.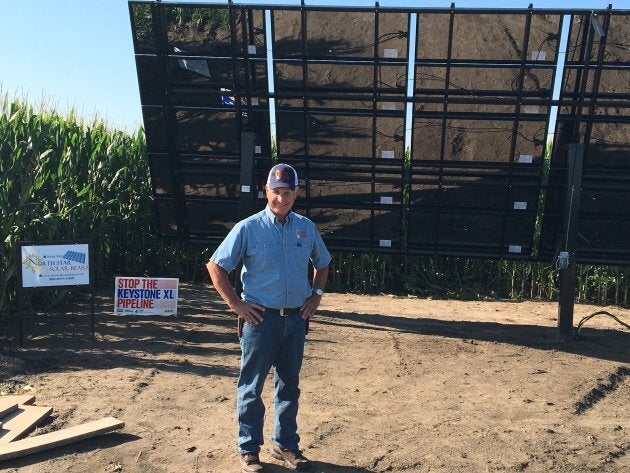 These groups are leading their opposition with solutions. Showing the world the type of energy we know we need to be producing and focusing on. We need energy sources that help protect the land, the water, and create far more jobs than a dirty tar sands pipeline ever will.
It's time we implemented the landowners mantra — panels not pipelines.
Follow HuffPost Canada Blogs on Facebook