It's unbelievable and it's reckless.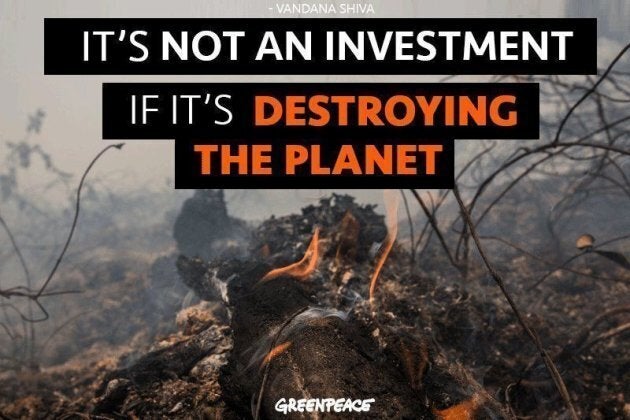 It is nothing short of a colossal mistake that will punish the Liberals in the next election and will haunt them every day in between.
I don't think Justin Trudeau has realized what it will do to his international reputation when it is the federal government ordering in police to arrest Indigenous elders, teachers, seniors and students who are just trying to protect the things they love, but it will sink in soon. Already over 22,000 people have pledged to put their bodies on the line to stop this project and those numbers are likely to grow after today.
With the announcement, I think it's fair to say that hope is gone (or at least faded).
With the announcement, I think it's fair to say that hope is gone (or at least faded). While other world leaders chart their path to a 100-per-cent renewable energy future, Canada's "sunny ways" prime minister bought a dirty oil pipeline to one of the largest carbon bombs on the planet.
There is no climate leadership to be found down a pipeline and no Indigenous reconciliation to be found there, either. The majority of Nations impacted by this project have not given their consent and seven are already suing the federal government over it. Despite pledging to respect Indigenous consent, Trudeau continues to violate it compounding over a century of broken promises to First Nations people.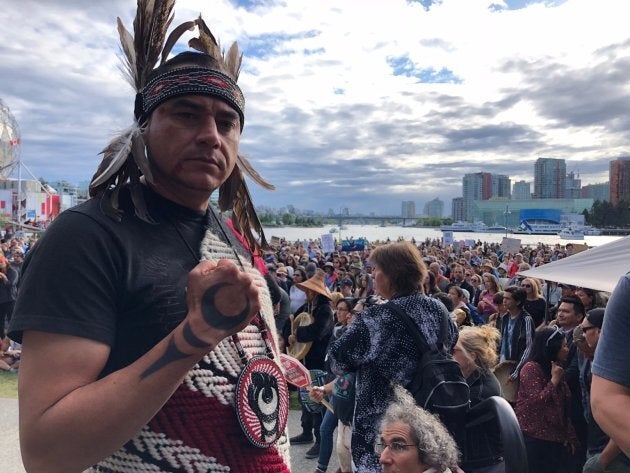 You can buy a lot of things for $4.5 billion dollars.
These are the opportunities lost with Trudeau's announcement. Opportunities that could have saved lives, cleaned our air or powered our cities. Instead, the government put that money into a broken pipeline for export that will never even get built.
This pipeline still faces a litany of lawsuits, crumbling economics — that seemed to scare everyone but the federal government, and a growing resistance movement that yesterday's announcement just supersized.
None of those dynamics are going away.
As the government attempts to move forward on its ill-fated decision, we will be there standing shoulder to shoulder with Indigenous leaders to stop them. We will confront them on the land, on the sea and in the boardrooms, because the things this pipeline endangers are too many for us to stand by and watch them be destroyed.
1,300 streams and waterways.
76 southern resident killer whales.
200,000 jobs (in B.C. alone).
1 already overwhelmed climate.
Make your voice heard, let's make it resound around the world, and together let's stop this pipeline once and for all.