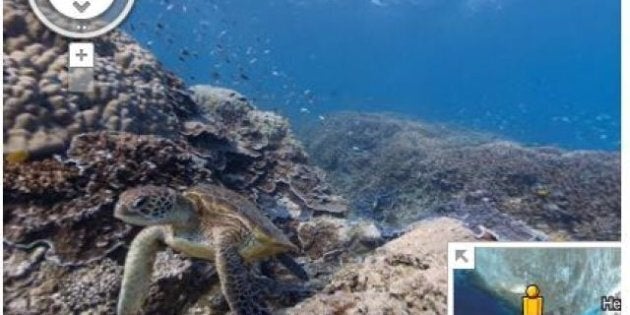 With a single "cacaw!" from the Twitter feeds in one flapping terabyte we were off to the races at the Social Good Summit that started on September 23. This event has a listing of speakers that would impress even that most discerning social/tech elitist. We had a wide range of brilliant and inspiring people talking about things that matter to them and to the world. Everyone from diplomats, to technology leaders who can literally say "build me an internet" -- and it would most likely happen.
Obviously this event is focused on social media and how those channels are used for empowerment as a free and open forum for conversation. This is a truly a great thing but only because it involves the wonderful expression of people feeling, striving, doing, saying, believing and reacting in a realm where their voice(s) matters, at the very least to those who care for them. It is immediate access to these voices we yearn to hear from or those that we kind of listen to, well, because they are there.
It's a beautiful thing, really and we shouldn't take it for granted. These are the kinds of tools that level the playing field and erase geographical and cultural borders for everyone. Anyone can use this medium to broadcast or listen to the global community, and what it really helps us collectively agree upon is that we all matter -- and what we have to say matters.
So, the event's first day was for the most part inspiring and made me feel like I wasn't doing enough personally. I need to do more as a individual -- donating is simply not enough. Now, that being said, at any of these types of events there is some self serving promotion but for the most part the presenters seem to be working towards the common good and not just lining their pockets.
It is wonderful and impressive to hear speakers such as Rebecca Moore, Engineering Manager for Google Earth Outreach and Todd Park, Technology Officer of the United States learn how they access technology to achieve their goals.
Technology is the most important, least important piece of the puzzle and I say that as tech head. It is only as good as how it is used and some of the approaches are painlessly simple. They were successful because all of these people were passionate and had something to say -- opening up conversations with others of like and opposing minds.
Let's take a step back and really think about this. Marketers often believe that social outlets themselves create change, however most of us know that is not the case. A Twitter feed of "gobligook" is still just a bunch of "gobligook" that no one wants to read about. Using social media to empower and create voice in the virtual world is only as powerful as the reaction people have or can be inspired to have in physical world.
Here is a thought, what if the end game is simply to better peoples lives?
What I would love to see if all of us who have been blessed with so much good in our lives try to impact other individuals in a positive way daily. Whether that be by buying a coffee for someone in need, or taking the time to let people know that they matter or simply trying to alleviate some burden from someone who really needs a boost. No judgment, just unconditional kindness?
I was fortunate enough to meet two students, Olivia and Nick, who were invited to cover the event. Believe it or not, they didn't have a Twitter account. Imagine young folks without the Twitter! Gasp! The thing was they didn't need it at this point in their lives as they were still defining their voice but don't second guess them, they were impacting the world in a positive way. Nick was taking international development studies and Olivia was a biochemist focused on the greater good.
I found myself asking one simple question, "What am I doing to make this world better?" Frankly, the response that echoes loudly through my head is not enough, and it took this conference and the inspirational assembly of personalities to remind me.
Our daily lives and our families and loved ones have needs that take precedent.
What we need to find is a consistent outlet where we help and make the world a little better. I try to do good as often as possible but what these conferences do so well is inspire me to try harder. If s/he can do it, I certainly can do it and so I should.
Obviously social media is great and its power is wonderful. However, the idea of truly connecting with people is really what is important and is the basis of any good story or great conversation.
If you have something inspiring, important, funny, sad, creative, infuriating to say than I am all ears but the really important action for me around being "socially good" starts with being good to people around you, being a member with positivity in your community and everyday trying harder and harder to be better. Imagine if everyone was working towards the same thing, so the question I need to ask you, what small thing can you do to be "socially good" starting today.