If I close my eyes, I can still see the gigantic CP Air Boeing 747 gleaming on the tarmac at Manchester Airport. Its gargantuan balloon tires. The cockpit window seeming to tower above us. It was June 1, 1982, and this was to be our intercontinental chariot to a new life.
As I was reminded over dinner a couple of weeks ago, it hadn't been an easy decision for my parents.
Six of us had gathered for a late celebration of Christmas, and my mom and dad tag-teamed the retelling of the story of our emigration from the U.K. Falling in love with Canada in the '70s. Discussion and debate. Reams of paperwork, followed by a heartbreakingly difficult conversation with extended family. The medical exams. (I can still remember the stately home that housed the private doctor's office.) And years after the decision was made, settling into the plush seats of that big, shiny jet plane.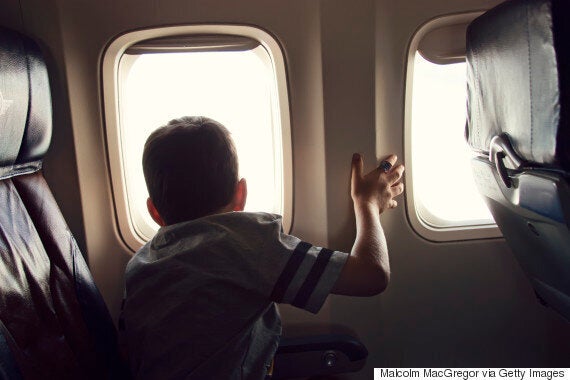 Dad didn't arrive to a job, so soon he was pounding the pavement, as so many immigrants do. It wouldn't be easy. And it didn't help that it was 1982. Buying a home for our family, as interest rates neared 20 per cent, was as tough as his first gig, working at a small hospital in Pouce Coupe, B.C. That first summer, we drove north from Vancouver to Treaty 8 territory, seeing the heartland of a province so vast and beautiful it boggled our minds.
I was just 10 years old, so I had no understanding of the magnitude of my parents' decision to move, nor of the financial hardship they weathered, nor of the stress. With a healthy, British "stiff upper lip," they made it all feel like a great big adventure. And it was.
Can you imagine standing in the shoes of an immigrant?
To this day, our gratitude is profound. My sister and I both excelled in school and graduated with university degrees. We've had the incredible privilege to choose the paths of our careers. We've each found love and raised families of our own. And I know my parents are proud beyond words of their four grandchildren, each of whom will have opportunities that were perhaps beyond imagining, two short generations ago.
I've fluxed between fear, tears and rage for what is happening to immigrants and refugees in the United States.
Yes, to hold the perspective of an immigrant, to feel grateful to the very tips of every fibre of our being, to love and honour a country that has given us so very, very much -- unfathomably deep and penetrating gratitude. This begins, perhaps, to scratch the surface of how it feels.
So for the past week I've fluxed between fear, tears and rage for what is happening to immigrants and refugees -- refugees! -- in the United States.
"Give me your tired, your poor, your huddled masses..." is the oft-quoted first line inscribed on the Statue of Liberty. A bold invitation to those exhausted by misfortune, deprived of means, to step toward the promise of a new life.
Less often quoted is Lady Liberty's next phrase: "... yearning to breathe free..."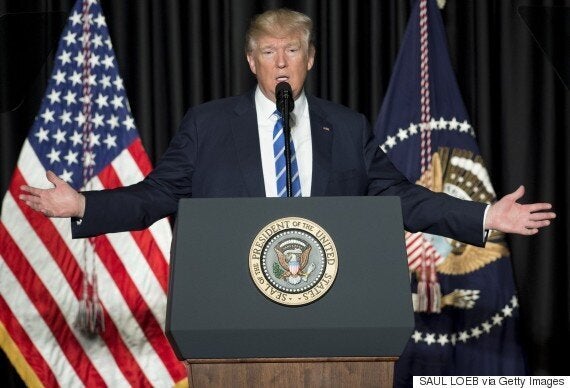 False and easy it is to caricature migrants as lazy, as freeloaders, as criminals. No, whether they've made the momentous decision to move across the world to seek a better life or they've been forced to flee circumstances beyond their control, immigrants and refugees arrive with a yearning to make their lives better by contributing to their new communities and exceeding the expectations of their new homeland.
There will be those that tell me as a Canadian, I have no say in America's "internal" politics. I say this is a misguided policy that makes a mockery of human rights and "the land of the free." My nationality doesn't matter; to sit idly by, failing even to comment, would be to shirk my humanity.
There are those who dismiss President Donald Trump's travel ban as an everyday security policy. I say by proposing it in the first place, and by arguing for it so vehemently in the face of massive, vocal opposition, the Oval Office is betraying America's commitment to be "the home of the brave." It's a fearful approach that already is destabilizing security, not bolstering it.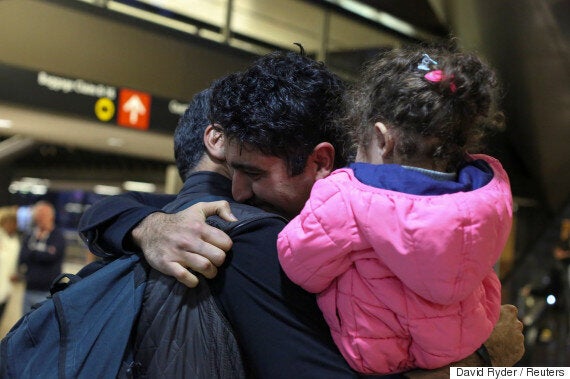 And still others will shrug, unable to empathize with those this reckless policy hurts, separates from family, or forces to face again the violence they left everything to flee. To them I offer the simple reminder that "life, liberty and the pursuit of happiness" are "unalienable rights," and that "all men are created equal."
To break the promise of human rights anywhere is to betray them everywhere.
I have been incredibly privileged in my life. As hard as my parents' decision was, and as hard as they worked, we cannot compare our lot to that of refugees plucked from rickety boats in rolling seas. We'll never feel the heat of a suspicious sideways look, caused only by the colour of our skin, the shape of our headwear or the place of our worship. We won't know the shock and heartbreak of arriving in safe haven, only to be denied entry and turned back.
It is precisely because of my luck and my privilege that I stand fiercely with immigrants and refugees -- here in Canada, on the mythic shores of America and everywhere. I hope you will, too.
Follow HuffPost Canada Blogs on Facebook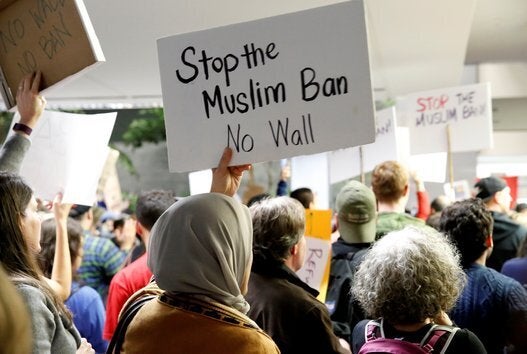 Trump Immigration Ban Sparks Protests