Gamer. Depending on where you say it, the word can be anything from an honourable title to a cuss word. In some small circles, it can even be a surprisingly-entertaining sci-fi action thriller starring Gerard Butler and Dexter's Michael C. Hall (warning: this scene is too awesome for some workplaces). The definition of a gamer has evolved repeatedly in the few decades it has existed, bringing us to a strange moment in history: almost everyone you know is a gamer in some way or form, but almost none of them would see it that way.
Case in point: Candy Crush Saga. The game, which could be described as Bejeweled-meets-meth-meets-diabetes, has been an unprecedented success for its developer, King, since its release on smartphones in the fall of 2012 (and on Facebook that April, as your news feed may recall). And by "unprecedented success," I mean that over half a billion people have downloaded it since its release. Candy Crush -- and games like it, such as FarmVille, Angry Birds, and Plants vs. Zombies -- have earned millions of fans and billions of dollars worldwide. My grandma spends more time each week playing Words With Friends than I spend using words or having actual friends. Despite the fact that she clearly spends hours each week playing (and enjoying) video games, she would never identify herself as a Gamer, and she's far from the only person who feels that way.
It's a pretty singular phenomenon; could you imagine someone telling you that they read a dozen books a month, but don't really consider themselves a reader? Or that they really enjoy listening to harmonies and melodies, but aren't really into music? There's a pronounced line between playing video games and self-identifying as a Gamer, and it could very well come down to the types of games you play, and your relationship to them. But it helps to know where our idea of video games comes from. For that, we need to look to the distant past: the 1980s.
The modern video game era was arguably started by Nintendo in 1985, when they released the Nintendo Entertainment System (NES) and promptly took over the living room with the help of a hard-working immigrant named Mario. Prior to the release of the NES, the video game industry was all but dead due to a serious market crash in 1983. The previous titan of the video game business, Atari, had succeeded in flooding the market with expensive, low-quality games. As a result, retailers wrote off video games as a passing fad and refused to sell any more of them, choosing instead to focus on more stable properties, like Cabbage Patch Kids.
Nintendo broke through this mindset by marketing the NES not as a video game console (still a dirty word in North America at the time), but as a toy. The NES came packaged with the Robotic Operating Buddy (R.O.B.) as well as a toy gun (the Zapper) and assorted accessories. Included with all of these electronic toys were two games: Gyromite and Duck Hunt. Super Mario Bros. was also available for purchase at the time of the system's launch. The combined value of everything the NES offered allowed Nintendo to essentially pull a Trojan Horse and sneak gaming back into the homes of millions of families, all while technically being a toy.
And if my research about the mid-1980s is correct (source: I have seen Rocky IV dozens of times, despite the fact that Rocky III is clearly superior), each house was required by law to have a standard-issue robot. So that's two birds with one stone.
Nintendo's classification of the NES as a children's toy would essentially colour the public perception of video games for decades. As the video game market grew in size and technical sophistication, so did many of its fans. Many games were created to address an older, mature audience. From point-and-click adventure games on the PC like the Monkey Island and King's Quest series, to mature cinematic console games like Metal Gear Solid and Shenmue, games were growing to serve a broader audience.
Yet they were still treated and marketed as toys, creating a strange portrait of the modern adult gamer: someone stuck playing with games they should have outgrown, disconnected from reality, and often thought of as more violent than your average person.
That's not great PR by any means, but it doesn't change the simple fact that people like playing games, period. The phrase homo ludens (meaning "man the player") has been floated around in academia for over 75 years as an argument for how important the act of social play is to human development.
Nintendo (once again) took great strides in addressing this problem. By 2006, the global gaming industry was in a three-way split between Nintendo, Microsoft (creators of the Xbox) and Sony (creators of the PlayStation). Realizing that the existing gaming audience -- people who self-identify as gamers and consider it anywhere from a serious hobby to a passion -- was oversaturated by three competitors (and that's not even including the millions of gaming options on home computers), Nintendo decided to pursue another option: target everyone else.
Thus, the Wii was born. Nintendo's marketing strategy for the Wii was unprecedented; they were targeting parents and grandparents, not just as the purse strings attached to the holiday gift budget, but as potential new gamers. Intimidating dual-stick, 16-button controllers gave way to a motion-controlled wand. The North American commercials for the Wii highlighted a series of friendly home invasions set to the distinctive badass-meets-classic-Japanese-guitar music of the Yoshida Brothers.
Nintendo's gambit paid off: the Wii is a household name, having sold over 100-million units as of last year. There are literally thousands of old folks who can (and will) kick your ass at Wii Bowling with enough time left over for an NCIS rerun. And, just like with their plastic robot two decades prior, they subtly brought the love of gaming into many new unsuspecting homes.
The Wii ushered in what is sometimes called the Casual Games era, and the results are hard to deny: the iPhone launched in 2007, bringing the joy of Bejeweled-for-a-dollar to the masses. By the time FarmVille launched on Facebook in 2009, it became a challenge to find someone who hadn't idly played a round of Tap Tap Revenge on the train, or accepted a Mafia Wars invite. The newest types of "casual games" are simply proof that people will choose to play a game in their downtime if you make it user-friendly and convenient enough for them. This fact repeats itself throughout gaming history.
The Nokia 1100 (AKA "The highest-selling phone in the world," AKA "Original Gangster," AKA "The Invincible Iron Phone") came installed with Snake, a primitive game that nonetheless stole millions of hours around the world. The original Game Boy was bundled with Tetris -- not the mega-popular Mario, but Tetris -- and the famous Russian puzzle game went on to sell more than 30 million copies on the Game Boy alone. If a game is accessible, nearby, and (most importantly) fun to play, people will play it. We're all gamers waiting to happen, and there have never been more options to play with.
So, in the eternal words of Blackstreet: play on.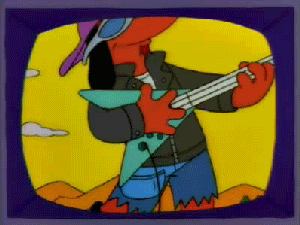 It's All Geek To Me is a weekly column about geek culture, and how it's secretly all around you, influencing everything you do, forever. Mike Sholars is a writer, editor, Twitter guy, and a Kung Fu hippie from gangsta city.
Apple iPhone 6s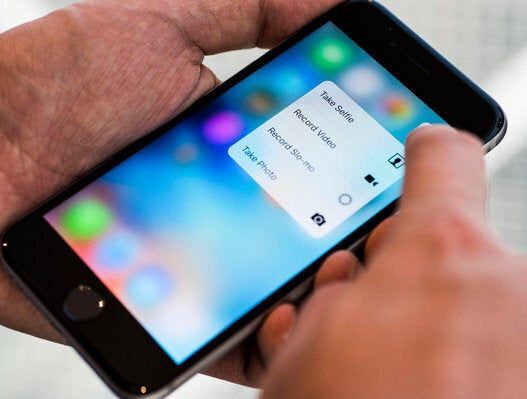 Google Nexus 5X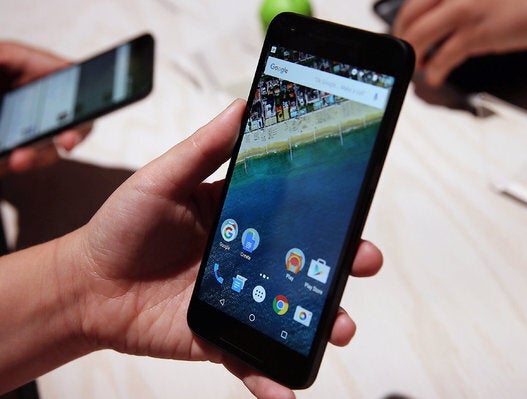 HTC One A9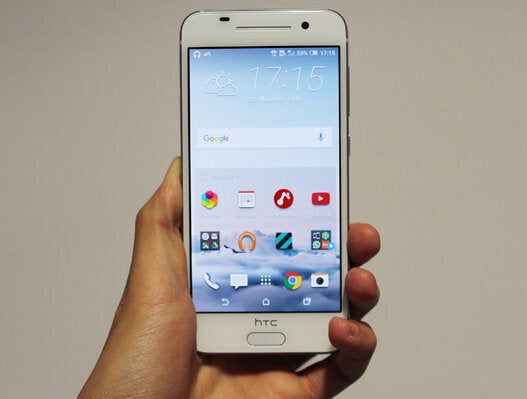 Sony Xperia Z5 Premium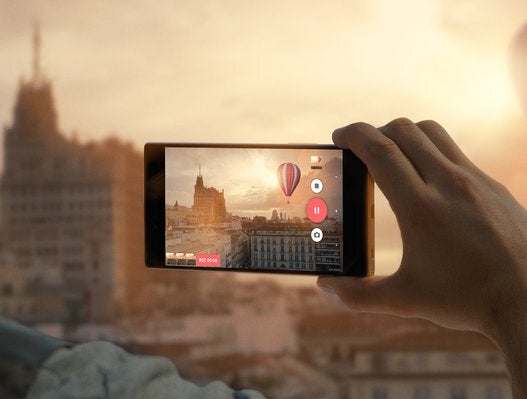 Google Nexus 6P