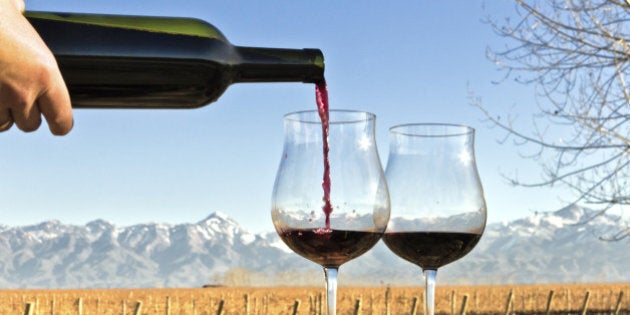 In the months leading up to my trip around the world, I received a lot of well-meaning advice from friends who had experience in this sort of thing. The advice ranged from useful and personal ("I know you have weird stomach problems, so bring lots of antacids, some charcoal pills, and a tiny trowel to dig a hole* if you're out in the country") to light-hearted jokes ("Don't drink yourself to death") to heartfelt advice from my mom ("Don't drink yourself to death").
But the most common piece of advice I've been given is straightforward: Experience the local culture. I mean, really, what else is there to say? When you're somewhere new, you can easily have new moments and experiences on a daily basis, which is almost unheard of back at home. So why not get out there, right?
(Plus, you can try to hit that coveted sweet spot of being a tourist without seeming like a tourist, which is almost always a concern for people who passionately argue about the difference between "travel" and "tourism," almost definitely while they play a Mumford and Sons deep cut in the background.)
I'm not alone on this trip, and I don't mean that in a metaphysical no-citizen-of-the-world-is-ever-alone type of way; I mean that I'm doing this with around 70 people following the same itinerary and sharing the same workspace as me. That means that I get to watch how everyone finds their own way to experience the local culture, from immediately hitting up museum tours to starting a game of football with the locals.
It also means I get to feel Extremely Canadian when I make a Breaker High joke and no one understands that we are all living out a Ryan Gosling teenage romantic comedy.
The point is, there are so many ways to apply your existing expertise and interests to connect and interact with a new place, and I'm always deeply impressed to watch someone I know do just that. So I figured I'd do the same with two of my lifelong passions: Eating and Drinking.
A local friend of Remote Year is a man named Martin. Martin is a lawyer/restaurateur/sommolier, and as soon as I learned this, bystanders could actually watch my sense of self-worth collapse in on itself like a dying star. He graciously invited two groups of us to enjoy a five-course wine and food tasting at his restaurant, La Bodeguita De Güemes. He had me at "five-course."
The evening was straight out of a travel show. There was laughter, heartfelt conversations, and the single best empanada I've had in my life. We bonded, we learned, and I shit you not, a mime showed up. It was the essence of experiencing the local culture. Who can't get behind a good wine tasting?
It wasn't that the wine wasn't delicious (it was), or that the food wasn't delightful (it was). It's that, to my overgrown toddler sense of taste, everything is equally good. I'd like to believe there's a logical reason for this.
"Damn, this wine is good. It tastes like wine."
Maybe I delved too greedily and too deep into a Pizza Pop when I was a child, and my tastebuds calcified from the heat.
Maybe years of drinking $7 wine straight from the bottle devolved my tongue into a sea slug that can only detect the presence or absence of alcohol.
Because if there's no scientific explanation for why a rich Malbec made in the Argentinian countryside does it for me just as much as a room temperature white wine I once found wedged behind my bookshelf, then I'm left with one conclusion: I'm too uncultured to actually experience other cultures. Any truly cultured moment, anywhere, should be off-limits to me.
I am the Crocs of people.
Martin would show us how to tease all of the proper flavour notes and smells out of each glass of wine. He'd ask us to compare the aroma and taste with each sip, and quiz us one the different things we could taste. All around me, people were shouting out different answers as he smiled approvingly. Hints of vanilla (from the oak in the barrel). Notes of pepper (red pepper, to be precise). They were all getting it, and it was honestly inspiring.
And my only thought was: "Damn, this wine is good. It tastes like wine."
The world is wasted on me.
Mike Sholars is currently residing in Córdoba, Argentina as he travels the world for a year while working remotely for The Huffington Post Canada. Remotely Interesting is his weekly travel column. Follow @sholarsenic on Instagram and Twitter to be assaulted with his bad jokes and shaky photos.
Follow HuffPost Canada Blogs on Facebook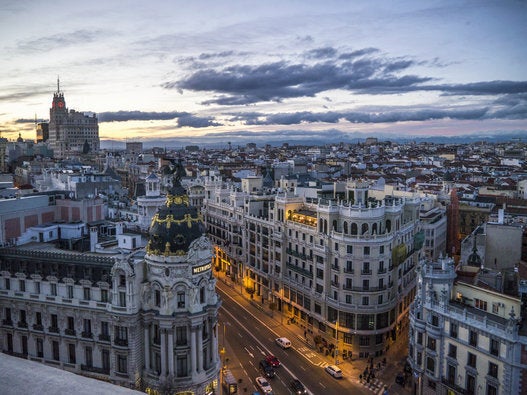 Best Travel Destinations For Canadians