AFP/Getty Images
Sure, we would rather our kids ran around outside in the fresh air all day long, but a little downtime never hurt anyone. Whether you're on a train, plane or automobile, or you just need a little screen-saver time, let your little people learn a little while they play on the iPhone, iPad or iPod with one of these 10 Apps for Smart Kids.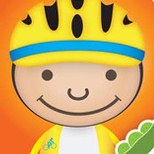 ABC Go
ABC Go showcases over 65 modes of transportation in a clever and innovative approach -- perfect for a younger audience. Using lots of (age-appropriate) movies, images, sounds and interactive games, kids will be thoroughly entertained and engaged to learn new words, the alphabet and spelling. ($2.99, app it)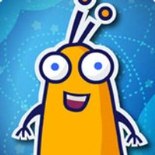 Alien Buddies
Adorable aliens guide your child as they learn their upper and lower case letters, colours, shapes and numbers through matching, puzzles and dot-to-dot games. Kids will develop important skills such as problem solving, sequential counting and fine motor skills with the help of their Alien Buddies. ($1.99, app it)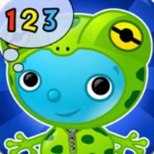 i Learn with Boing: Savannah Adventures!
Boing and his friendly alien friends land their spaceship on the savannah but this math app is all about the animals. With the help of ostriches, meerkats and frogs, kids ages three through six will have fun as they learn counting, number ordering and adding or subtracting. We love that kids can play head-to-head against another player such as a parent or pal. Parents can track their child's progress with the personalized report feature. ($2.99, app it)
Now that we've whet your appetite, check out the rest of these 10 Apps for Smart Kids.
This post originally appeared on SavvyMom.ca. Follow Minnow and SavvyMom on Facebook for more savvy tips and solutions.