New parents have a lot of purchasing decisions to make in the early years. Here are some wacky and wonderful finds (note that we're not using the word essential) to baffle even the most savvy buyer.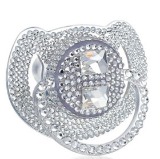 Swarovski Sparkle Pacifier
Select the most important item in your arsenal for soothing the babe, have it encrusted in pretty crystals and plan on giving it to the one human in the house who loves a never-ending game of 'dropsy' (they drop it and you pick up -- if you can find it). Sold?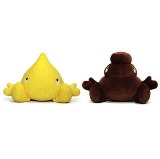 Pee & Poo
We'll try to stay above basic potty humour over these pee and poo plush dolls that are advocated to help kids get comfortable with their bodily functions. (Were they ever uncomfortable?) Appropriately they are sold as a set -- meaning you can't take one without the other.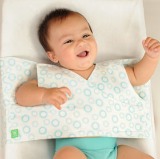 Hulabye Happy Changer
Your phone isn't the only mobile seeing some hands-free action these days. Thanks to this strap-them-in changer, you can wipe their bottom with one hand while you swipe through Pinterest photos with the other. (No worries -- their mobile isn't the talking kind, so your secret is safe with us.)
What do you think? Is the rest of this kids' stuff Wacky or Wonderful?
This post originally appeared on SavvyMom.ca. Follow Minnow and SavvyMom on Facebook for more savvy tips and solutions.
Outrageous and Unnecessary Products