Every mom who has dropped her kids off at school in her pajamas knows too well what the morning rush can bring. We can't tell you it will be easy every morning, but we can tell you about a few things that can help establish a smooth back-to-school routine. Here's our very own list of Morning Time Savers.
Sabrina Basket Chalkboard Labels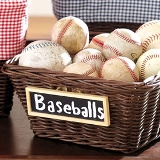 Your goal: everything in its place and a place for everything. Your challenge: your kids, who seemingly conspire against your every attempt. Your solution: baskets and labels you -- or they -- can write on to remind everyone where things go. ($7.54, more)
Fabric Wall-Mount Magazine Organizer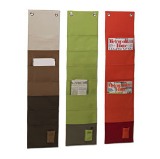 The female kangaroo is to be admired. While running 60 km/h, she can nurse a newborn in her pouch. Pouches are clearly useful. Add a fabric version to a wall or back of a door near you and we bet your days of running (back home for school stuff they forgot) are over. ($14.99, more)
Big Peel & Stick Chalkboard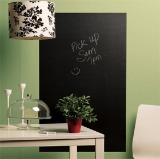 Stick 'em up. Feeling robbed of wall space to hang those massive family calendars or pegboards? This space-saving solution works on wood, walls, glass, paper and more. ($24.99, more)
For more ways to improve morning efficiency, rush over to our 22 Morning Time Savers.
Now, breathe.
This post originally appeared on SavvyMom.ca. Follow Minnow and SavvyMom on Facebook for more savvy tips and solutions.