We're not saying summer's over, but we are saying it's time to start thinking about getting ready for school days again. We've rounded up all the best in backpacks, lunch bags, water bottles and other school essentials that moms and kids will love in our 22 Picks for Back to School.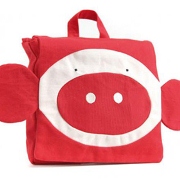 Pieke Backpack
Since they have the opposable digits, we're pretty sure bona fide monkeys would give this hip Esthex-designed backpack the thumbs up, too. Roomy enough inside for necessities, including snacks, stuffies and sippy cups. ($45, more)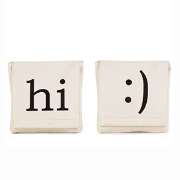 Hi Snack Pack
Out of sight, out of mind? Not when it comes to sending them to school with sweet litter-less snack packs that send the right message to someone you love. ($17.95, more)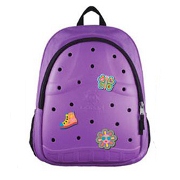 Optari Backpack
A little personality goes a long way, in people and in packs. Case in point--this water-resistant backpack. Available in four bright colours, this pack allows kids to customize the outside with their own charms and fobs (sold separately) and from a practical perspective, it fits all their necessary gear. ($29.99, more)
Get geared up for school with these 22 Picks for Back to School.
This post originally appeared on SavvyMom.ca. Follow Minnow and SavvyMom on Facebook for more savvy tips and solutions.