"Holiday budget" doesn't need to be an oxymoron. Our Top 20 Gifts Under $25 has something for everyone on your list -- including the babysitter, the dog and the teacher.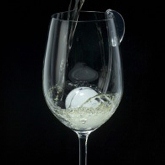 For Your BFF
Good wine goes with good friends and a good catch up. The Chillball ensures your glass of white stays cool--just like your BFF -- with no diluting of the good stuff (friendship and gossip included). ($25.99, Tell me more)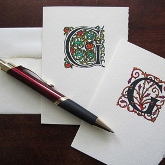 For the Teacher
With all the modern ways of communicating, the handwritten note is still a true stand out -- especially when it's with these beautifully hand-coloured cards from Canada's own Susan's House of Cards. Combine with an Ergosof Pen and you've put together a perfectly lovely gift. ($15, Tell me more)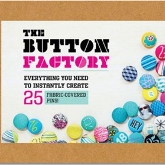 For the Cousins
Good gifts come in all kinds of packages. Case in point: a button factory in a box that will keep younger cousins occupied all evening long. Wondering who to pin the success of a calm holiday dinner on? You're looking at her. ($23, Tell me more)
Stick to your holiday budget with more Top 20 Gifts Under $25.
This post originally appeared on SavvyMom.ca. Follow Minnow and SavvyMom on Facebook for more savvy tips and solutions.