This month, the humble cucumber is creatively served up in four fast and fresh ways that leave you with plenty of free time in the evening for some outdoor family fun. Loaded with antioxidants and anti-inflammatory properties, cucumbers are also high in vitamins A, B, C, D, E and K.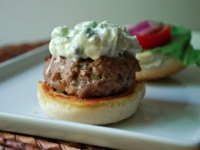 Lamb Sliders with Cucumber and Feta Sauce
The kids will come clamouring for these cucumber and feta-topped lamb burgers made specifically to suit their small hands. Sliders are popular fare for adults as well, and these make an excellent addition to any summer BBQ menu.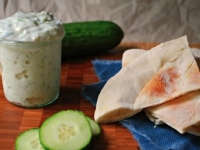 Homemade Tzatziki
Warm up some soft pitas and serve with a large dollop of tangy tzatziki and a side of fresh cut veggies. Who says you need to cook to make a healthy meal for the family?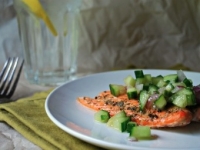 Roasted Salmon with Fresh Cucumber Salsa
This recipe takes the heat off you when it comes to summer entertaining. Roast or grill your salmon in advance of your guests' arrival, and serve it with the accompanying honey and lime-infused cucumber salsa.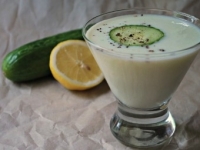 Chilled Cucumber Soup
Quickly blend fresh cucumbers, tangy buttermilk and thick yogurt for a refreshing meal made in minutes. This chilled cucumber soup can also be whipped up well in advance of serving, and pairs perfectly with grilled breads and fresh salads.
Four Cool Cucumber Dishes!
This post originally appeared onSavvyMom.ca.