It's hard enough to find foods your kids will eat, but if they have a food allergy (or someone at school does), it can seriously limit your culinary options -- not to mention, it makes grocery shopping a challenge. To ease your allergy pain, we've rounded up our 15 Food Allergy Savers.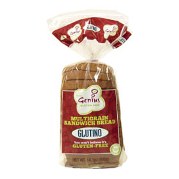 Genius by Glutino Breads
We've fallen for our share of product promises (frizz-free shampoo, anyone?), so it doesn't take a genius to admit to skepticism over a gluten-free bread line claiming texture and taste similar to ordinary baked loaves. We're ready to eat our words. ($5.99, more)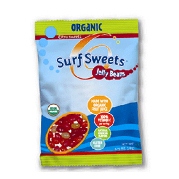 Surf Sweets Organic Jelly Beans
Sweet. Finding candies, like jelly beans, that have not travelled along the same processing path as many top food allergies (nuts, tree nuts, milk, eggs) can be incredibly hard to find. Even better, these goodies are corn syrup free. Keep some of these on hand when your kids, or their guests, can't eat the alternatives. ($37 for 12 bags, more)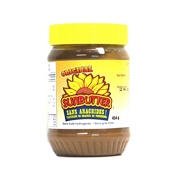 SunButter Sunflower Seed Spread
Much has been written about this spread as an excellent alternative to peanut butter and other nut-based spreads. For family members or friends with a nut allergy, this sunflower seed-based solution will likely become a staple. Free of dairy, lactose, egg, nuts and wheat/gluten. ($8.09, more)
Forget food allergies, snack on these 15 Food Allergy Savers.
This post originally appeared on SavvyMom.ca. Follow Minnow and SavvyMom on Facebook for more savvy tips and solutions.