Courtesy of Elisabeth Egan
Don't panic. It's still early enough to get organized with your annual Christmas cards. We know you want your beautiful family to stand out from the rest. That's why we rounded up a list of the 18 Best Holiday Cards. It won't take long to find something fabulous and original -- just for you.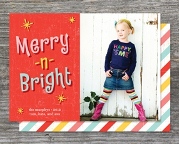 Brightside Prints
Look on the bright side. Last year you were too late and reduced to sending out a family JibJab greeting, but this year you're actually putting something in the post that is punchy, eye-catching and pretty. Save the stress for what to wear to the office party and order online from Brightside.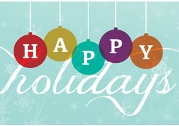 CharityCards Holiday Greeting Cards
Kids know all about being good around the holidays (thank you, Elf on the Shelf), but it's never been easier for everyone in the family to do a little good, too. This year, order your personalized cards from charitycards.ca and 20 per cent of the proceeds go to The Children's Wish Foundation. Wonderful.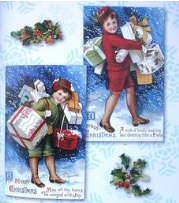 Vintage Christmas
Inspired by the daily dose of wit and sarcasm supplied by someecards.com found on your Facebook feed? Instill the same vintage look to your cards with clip art from other eras, then create your own laugh-out-loud statement for a stand out seasonal greeting.
Everyone (except teenagers) loves to get 'carded.' The holidays are no different, so make sure to check out the rest of our 18 Best Holiday Cards.
This post originally appeared on SavvyMom.ca. Follow Minnow and SavvyMom on Facebook for more savvy tips and solutions.