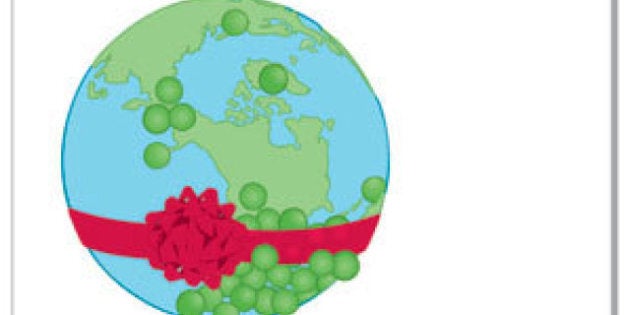 You might not have fully embarked on the 'making a list and checking it twice' program just yet, and you might be cringing every time you hear "The Little Drummer Boy" playing in the grocery store aisles, but I'm here to tell you that it's time to man up and start that list. First things first, you'll need paper goods, so here are the top picks from SavvyMom.ca to help you get started.
Skip the trip to the drugstore for something more stylish and much easier to order online through Jonesy Fine Stationery. We smile every time we see the Peas on Earth design (below) while the Flakes are soothingly elegant and a nice change from the usual gilt and glitter (box of eight cards, $16).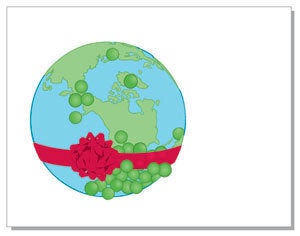 If you're looking for something you can add a personal touch to, you might want to get into The Stationery Position, an online personalized stationery design shop whose goal is to put your personality (or your family's) on (eco-friendly) paper. Many of their stunning designs can be customized to include a family photo or two, proving that holidays doesn't necessarily need to equal hokey (set of 25 cards, $58).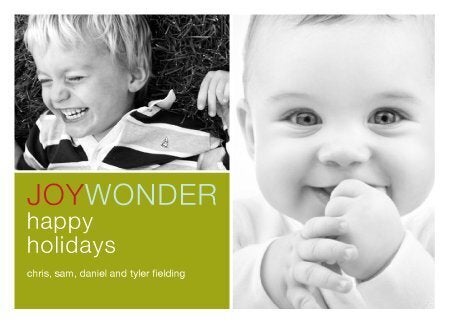 Our longtime favourite, Toronto-based supplier of wraps and ribbons, Creative Bag, now offers online shopping to everyone across the country. You'll find wraps, ribbons, tissue papers, gift bags and more in every possible colour and size. If you've ever wondered where the professional gift wrappers get their stuff, this is the place. We've stocked up on a few 85-feet-long rolls of Christmas wrap ($24.99) -- that easily last us more than one season.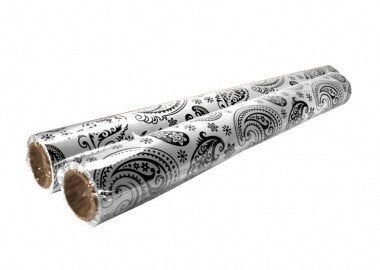 With all the wrapping out of the way, the only thing left to do is tag everything to ensure safe delivery to the intended gift recipient. You can make your own tags from leftover wrapping paper, cardstock and more with a To/From stamp from She She Impressions ($34.99). Get the kids to help -- it's a fun holiday craft idea. (Not up for cutting out your own? They even sell beautiful blank tags.)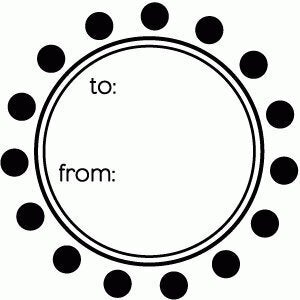 So finish up that paper chase. You'll be one step closer to the holiday finish line. Now that's savvy.