This week I thought I would mention a few things I love and a few others I don't.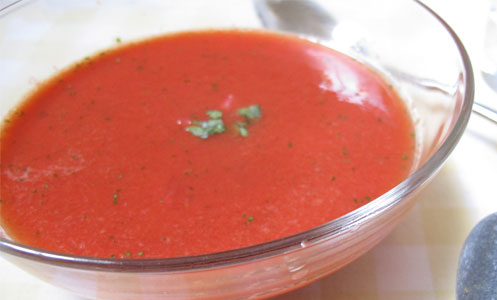 1. Top of the list is my love for summer. I love the summer and from time to time, I like to reflect on just what I love about it -- just to make sure I don't miss anything along the way. One of my all-time favourite things about this season is the food. I am obsessed with the local produce -- the tomatoes, fresh peas, herbs from the garden, corn, etc. Watermelon is one of every mom's essential summer ingredients. Which kids don't love it? I found some amazing ways to work watermelon into your day from one of our bloggers, Sweet Potato Chronicles. Try the watermelon lemonade, strawberry watermelon salad and -- my fave -- the watermelon gazpacho.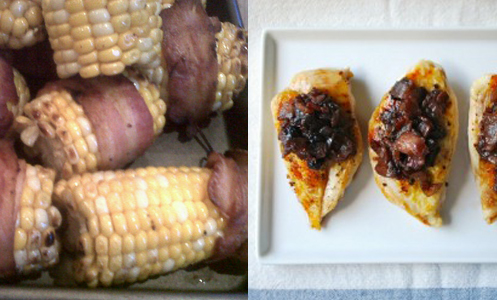 2. But I'm not always that healthy. Sometimes I like to add a kick to all that fresh goodness with ingredients like bacon. I have mentioned bacon a few times in my blog lately because everywhere I go these days it turns up. Just last week I was at a friend's farm -- a foodie with her own vegetable garden -- who served her local corn wrapped in bacon! Delish. This week Sarah and I both served up the chicken with blueberry bacon jam from this month's EatSavvy to our families and it was a BIG hit. Just saying bacon jam sounds weird, so I referred to it as a blueberry reduction with a touch of bacon (the kids preferred jam). To be clear, there's a lot of bacon in this recipe (not just a touch)! Try it -- it's addictive.
3. This summer I am also loving the Olympics. I am a total sucker for the games. I cry every time an athlete steps onto the podium. But I don't cry when athletes are on the podium crying because they didn't win (gymnastics, I'm talking to you). We have seen our fair share of bad sportsmanship at these games (hello, badminton players) but when it comes to receiving medals, there is no crying at the Olympics. We know some of our Canadian athletes have been disappointed or did not meet their medal expectations but we and they can be proud of how they conducted themselves. Handling disappointment can be as tough as training for four years to get there.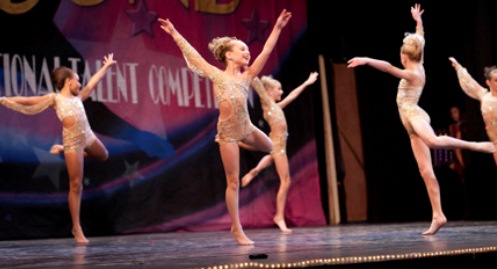 4. Speaking of crying and bad behaviour, nothing tops my latest TV dislike. Back for its second season is likely the worst of all reality TV, hit series, Dance Moms. It's a show about pushy parents and a despotic dance teacher. Any parent with children in sports has witnessed the moms and dads who live vicariously through their children's sports accomplishments. This show takes the hockey dad or Toddlers and Tiaras to a whole new world of hurt. The children are the ones getting hurt, and the cameras keep rolling. Sorry folks, but this is not entertainment.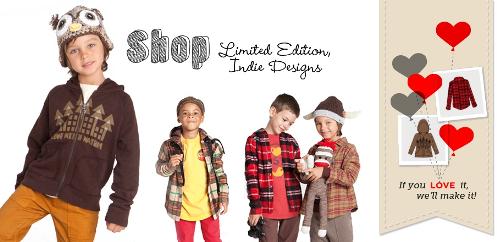 5. Another thing I don't like is the rush into back-to-school season while we're still smack in the middle of the summer. I like to stretch August out as long as I can. But if you are looking for somewhere new to get ahead of some BTS shopping (while on the dock, of course) you might like One Jackson. It's the latest online retail destination for stylish moms. It caught my attention because I love when moms start businesses to meet their own needs. This group of mom entrepreneurs (and high-powered Silicon Valley types) couldn't find a place online for high-quality, indie-designed kids clothing, so they decided to build it themselves. They have pooled all the indie talent in the community to offer stylish clothes for kids. What's really cool about it though is that they offer regular design challenges where shoppers can vote for their favourite designs -- and the winning design gets manufactured and sold on the site. Note: they are a U.S. site but they do ship to Canada.
Keep enjoying the rest of your summer!
This post originally appeared on SavvyMom.ca. Follow Minnow and SavvyMom on Facebook for more savvy tips and solutions.