Facing the what-to-pack-for-lunch-or-snack dilemma is back. It's important to make sure the food they eat will give them the fuel they need to succeed at school. Keep their tummies full and their minds alert with these 10 Back-to-School Snacks and Lunches.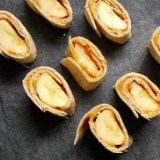 Sunflower Seed Butter, Honey and Banana Pinwheels
Kids are accustomed to playing with pinwheels, so they'll be spinning for joy when they unpack these at the lunch table. (Make It!)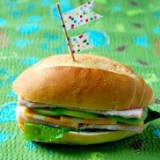 Mini Turkey Sandwiches with Cheddar and Green Apples
Apple and cheddar have always been delicious paired together -- shake things up on an otherwise bland bun and add this dynamic duo to turkey. (Make It!)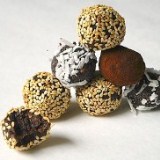 Cocoa and Date 'Truffles'
There's a good chance there will be a kerfuffle with the kids over getting a truffle. (Make It!)
For more back-to-school lunch and snack ideas, check out our School Lunches board on Pinterest.
This post originally appeared on SavvyMom.ca. Follow Minnow and SavvyMom on Facebook for more savvy tips and solutions.