It's been planes, trains, hotels and automobiles for me this week and here's what caught my attention along the way.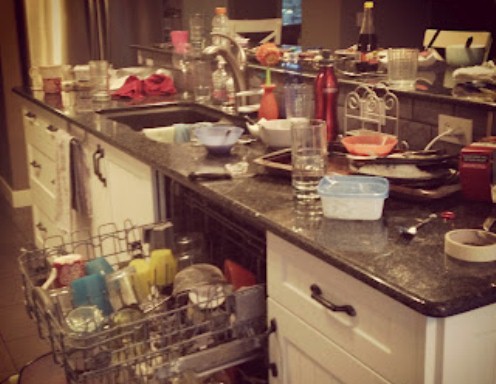 1. How many times have you wanted to go on strike from your "mom job"? You may have heard by now the story of Jessica Stilwell who did just that and lived to tell the tale on her blog. I am not sure I could manage to do the same but I've been very interested in watching the raging debate in response to her story about whether she was right or wrong to do that. But the one tip I did love in response that story was the suggestion that if the kids keep saying they don't have time to clean up the clutter or do their chores, wake them up at 7 a.m. on Saturday morning so they can fit them in. If that still isn't enough time, tell them you'll wake them up at 6 a.m. the next weekend and even 5 a.m. if they need that much time. Sounds like a surefire way to get some help around the house!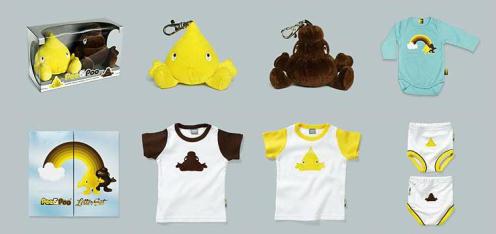 2. At a certain stage, a big part of that mom job includes toilet training the kids and apparently getting them comfortable with their various bodily emissions can help with that. We came across the Pee & Poo collection, developed by a Swedish mom, when we were researching "Wacky or Wonderful" gear for this week's feature. It includes a wide range of items, such as stuffed animals, onesies, tattoos and more -- typically sold in a matching yellow and brown set. I kid you not.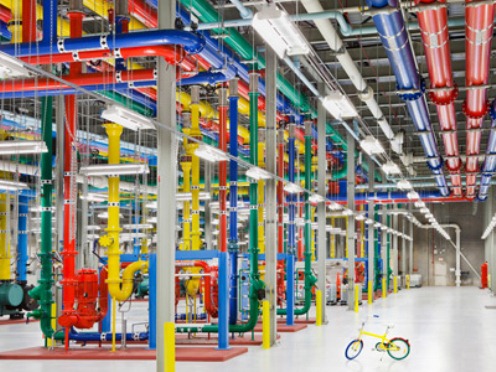 3. How many times a day do you Google something? It's such a part of our everyday life that it's as important as oxygen at SavvyMom HQ. But have you ever wondered what the "Google machine" actually looks like? I could not stop browsing through these incredible photo galleries of their data centres recently shared by Google that show, what they're calling, the physical internet. So big. So shiny. So yellow, red, blue and green.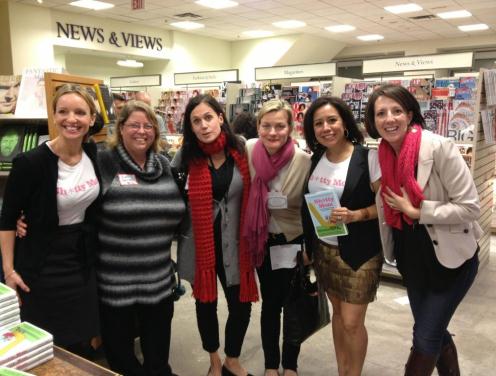 4. Last week was a busy one as both the Blissdom Canada and the Shes Connected social media conferences were held in Toronto. I spent Friday and Saturday running back and forth between the two, but it was so good to see so many of our online friends and supporters IRL. And I rediscovered that competitive streak that I developed through my many years of diving, in one of the most fun competitions I have ever been in -- the RoadRallyBliss car rally -- that took us all around downtown looking for tweetable finds. And yes, we won the Spirit Award! Here's the team with the very fabulous Sh*tty Moms.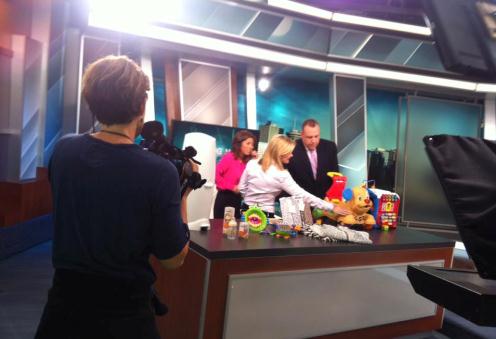 5. Since Sunday, I've been travelling across the country sharing some of SavvyMom's favourite picks for babies and toddlers with audiences everywhere. I've been lucky enough to see some of Canada's greatest cities (right Edmonton? After all, you are the childhood home of SavvyMom co-founder Sarah) and meet all kinds of fun media people too. We've got a great collection of gear that we're sharing with viewers everywhere and we're giving it all away in our Cool Stuff for Kids Contest. So don't forget to enter for your chance to win it all!

This post originally appeared on SavvyMom.ca. Follow Minnow and SavvyMom on Facebook for more savvy tips and solutions.