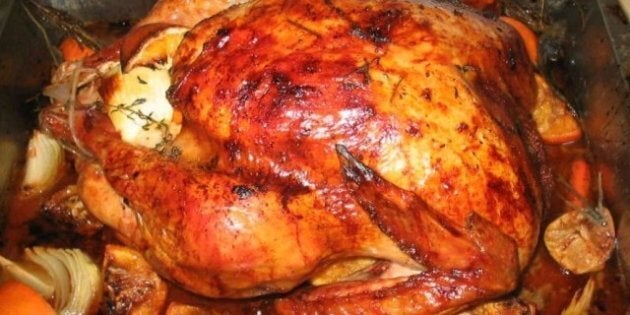 Sometimes we all need a little reminder of what we're grateful for -- like a long weekend, good food and our families. We hope you enjoy some of these simple Thanksgiving recipes and craft ideas from our bloggers who know how to celebrate. Be warned -- there are a lot of delicious dessert recipes ahead (but we didn't leave out the brussels sprouts).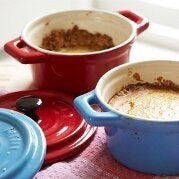 Mini Pumpkin Pies With Flourless Crust
Here's a fun recipe to make with the kids over the long weekend. Then enjoy it with your guests at the big feast. (Thanks to Laura from sweetpotatochronicles.com for this recipe.)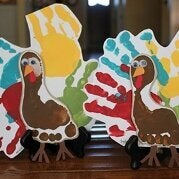 Handprint/Footprint Turkeys
Kill two birds with one stone this holiday season. These cute turkey crafts will keep the kids busy the days leading up to the family dinner, and also give you some festive decor to display around the house.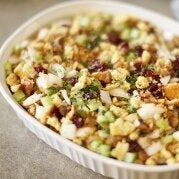 Turkey Sausage, Apple and Cranberry Stuffing
Being stuffed is a common occurrence after a big family meal, and this stuffing will surely contribute to those satisfied bellies. (Thanks to Kristine from busybuthealthy.com for this recipe.)
This post originally appeared on SavvyMom.ca. Follow Minnow and SavvyMom on Facebook for more savvy tips and solutions.