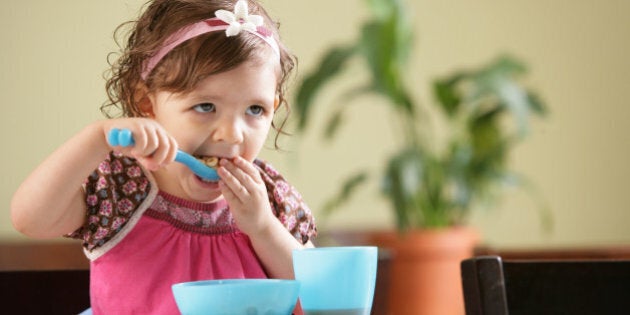 With this kind of growth, pretty much every food company under the sun wants in on this lucrative market. With new companies popping up all over the place, how can you know what and who to trust to provide you with 100 per cent SAFE gluten-free food?
Because gluten can be a matter of life and death for some celiacs, it is imperative that they can trust that the companies they buy from are in fact safe and completely free of gluten.
If you are not affected by cross-contamination or celiac disease, you might not care, but if gluten is something that you cannot consume -- even in small amounts -- vigilance matters.
You can be sure if a product has a GF certification logo on it, it will be safe. But if a product box is marked gluten-free without any certification, do your due diligence: call and ask these questions:
Is the product made in a dedicated gluten-free facility or do you have gluten items in the same manufacturer with shared equipment?
What steps do you take to prevent cross-contamination, and can you guarantee that there is no cross-contamination?
Do you look at allergen statements when you purchase your raw materials?
Do you test the final product for gluten? If so, does the product consistently fall below 20 ppm?
Is your staff trained in understanding gluten-free?
I can't even count how many times I've been told, "Really! It's gluten-free!"
I always let people know that I have two kids with Celiac; I do this because knowing that makes people feel they can trust me. I created a gluten-free company because our family needs to eat this way. And I dedicate much of my life to educating myself, developing gluten-free food that is delicious to eat and to making life a little easier for other families.
You can be sure I have talked with doctors and gastroenterologists about what is safe and what is not.
How many times have you chucked all critical thinking aside just because you read something and immediately hoped that if it says so, then it must be true? It says gluten-free, so it must be, right?
But how can you be sure? What do you really know? Has everyone in that bakery looked at the allergen statements of every listed ingredient? Do they have policies and procedures in place to ensure safety? Do they test their products? How do you know?
A box marked "gluten-free" is no guarantee that it is, especially if the bakers are not aware or trained to know.
My company, DeliciousWithout.com, is in the final stages of getting our gluten-free certification. This process has been an arduous labour of love, especially since our company is still in its infant stages.
All ingredients in the facility have undergone extensive research to ensure safety. Allergen forms, audit certifications and gluten-free letters have been collected for every single one of them.
Every allergen has been identified to avoid cross contamination and every lot number of every ingredient of every recipe is recorded to ensure traceability.
We are testing for gluten and other allergens in ingredients and in final products. We train each of our staff members to use the best practices in food preparation and also in understanding gluten and allergen contamination and safe practices.
We never buy ingredients that are on sale or convenient -- we receive ONLY what is researched and approved ahead of time.
The gluten-free food industry is populated by companies who make everything in the same facility, some that change their ingredient statements to fit a gluten-free profile and those that never planned to produce gluten-free products but badge their products "gluten-free" because there's money to be made in this market.
There is nothing in this world more important than the safety, health and well-being of our children and us. We have every right to expect to feel safe, to be able to trust the totality of the ingredients and markings on a box of food we bring home to serve.
We shouldn't have to think twice about it.
When you see the Gluten Free Certification Logo on your favourite products you should know that much work goes into getting this stamp of approval. Even though the people who buy these gluten-free products that are more accessible and easy to find than ever have their own reasons for consuming them, they still need to be certifiably 100 per cent safe for celiacs.
To drive the point home, note that even a big guy like General Mills can get messed up, as in the case with Cheerios, having to recall almost two million boxes labeled "gluten-free."
I look forward to the day when there's accountability behind every claim, but meanwhile I will live up to my commitment as a provider of 100 per cent safe, certified and hope that we continue to please you and keep your trust.
Follow HuffPost Canada Blogs on Facebook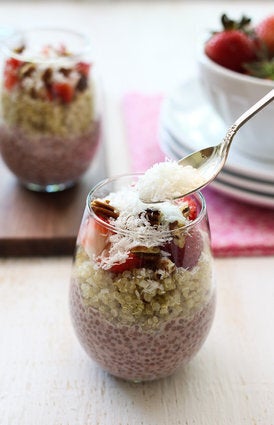 Gluten Free Breakfast Hacks