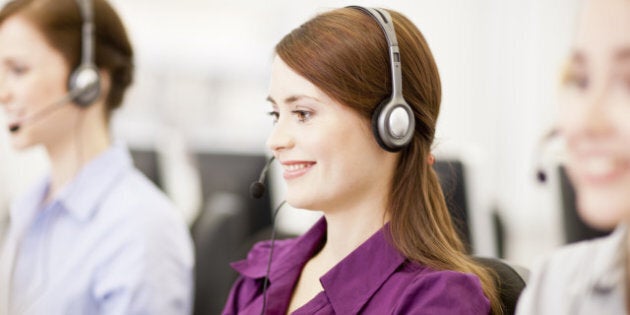 The Labour Day picnics and parades might be the calm before the storm for the labour movement this fall. On top of terrible job losses in manufacturing and resource industries, governments in Canada are sharpening their swords, preparing to do battle with the country's trade unions.
It's not just unions that should be worried. The lagging economy is failing all Canadians, whether in unions or not. Historically, the trade union movement has played a pivotal role in turning things around and raising living standards for everyone. But the political and bargaining strengths of unions are at one of the lowest points in decades, and opponents are preparing to take advantage of this weakened state.
In Ottawa, the Harper Conservatives have been drawing up war plans. When Parliament returns in a few weeks, a committee will be considering a Conservative private member's bill that would force unions to reveal unprecedented financial information, handing employers intelligence that could be used against their employees' unions.
On the provincial front, several parties have proposed U.S.-style "right to work" legislation. In Ontario, Premier Dalton McGuinty is circumventing the bargaining process and forcing new working conditions on teachers and other education workers.
The conflicts ahead will be hard-fought, and according to our research, those unions that are prepared to reach out beyond their membership to engage Canadians stand the best chance of success.
A recent Abacus Data poll conducted on behalf of our agency, Public Response, which works with the labour movement, found that a majority of Canadians nationwide agreed that unions do a good job of protecting their members' jobs (61 per cent). This acknowledgement remains true even for a majority of people who say they vote for Conservatives (53 per cent).
But when Canadians are asked if they think the gains made by unions benefit everyone, public opinion is divided. Roughly the same number of people agree (46 per cent) with the statement "The gains made by unions for their members also improve the lives of other Canadians" as those who disagree (42 per cent). So there is still a conversation going on about the wider role of the labour movement in Canada.
The key to increasing the labour movement's impact is to regain its position as defender of all workers, those in and out of unions. The fact is, less than 30 per cent of workers are represented by unions, and those outside of unions are the worst off. They don't just work longer hours for less, in inferior working conditions; they are more vulnerable to mistreatment, layoffs, and general insecurity.
There is a growing gap between union and non-union workers, and the pressure is mounting on unions to close the gap by lowering their expectations and accepting concessions. The best counter-offensive is for unions to reach out to those outside their ranks and find ways to address their issues alongside the issues of union members.
This kind of approach is advocated by the forward-looking proposal for two of Canada's largest private sector unions, the Canadian Auto Workers (CAW) and the Communications, Energy and Paperworkers (CEP), to turn themselves into a new union that would find a way to extend its reach to the millions of workers who are unlikely to join unions as they are currently structured.
Our research has uncovered a new generation of Canadians willing to sign up to the new union project. We've found that a majority (53 per cent) of younger Canadians under the age of 30 say they would join a union if given the opportunity. That's the highest level of any demographic we asked.
So, the question is whether in the next few years a new unionism will emerge able to reach these young people and bring them into the labour movement fold.
So far, the signs are encouraging. For instance, at its convention this month, the CAW endorsed the new union proposal in a meeting with unprecedented transparency, webcast over the Internet to thousands of iPhone-toting young people for the first time.
It's important that this Labour Day unions consider ways to build a powerful movement of workers that extends well beyond their members.