Omar Khadr and his family have done more harm to my ancestral town, Peshawar, than they would ever do to any place in Canada. Along with thousands of other Arab jihadists, Omar's family arrived in Peshawar in the 1980s to transform Pakistan into a jihad factory. They needed to produce beachheads for the war against the Soviets in Afghanistan.
The seeds of extremism and violence they've helped sow claimed the lives of tens of thousands. Last month alone, a bomb blast in Parachinar, a town 250 kilometres northwest of Peshawar, killed 75 as the bomb targeted members of the minority Shiite community, who are considered apostates by al-Qaida and ISIS.
Despite the violence and misery the Khadrs and their kin have helped perpetrate in Pakistan and Afghanistan, I would answer in affirmative to the question posed by the Globe and Mail's Margaret Wente. She asked: "Would you apologize to Omar Khadr?"
My answer is not based on naivety or ignorance, though I would argue that we should be guided by compassion and not by the lack of it. I believe Canada owes an apology to Omar Khadr because the Canadian government abandoned Omar Khadr, when he was a child, not once but twice.
It all started in Peshawar, Pakistan. Omar's father, Ahmed Said Khadr, was incarcerated in Pakistan on terrorism-related charges. In 1996, while visiting Pakistan on a trade mission, Jean Chretien intervened on behalf of Mr. Ahmed Khadr, who also held Canadian citizenship. Pakistanis took his suggestion as an order from the Canadian prime minister and released Ahmed Khadr soon afterward.
Mr. Chretien insists that he didn't ask for a release but for fair treatment of a Canadian housed in a Pakistani prison (Mr. Ahmed Khadr was being held in a hospital). However, when a poor country like Pakistan depends on aid and funding from a prosperous nation like Canada, any suggestion is considered an order.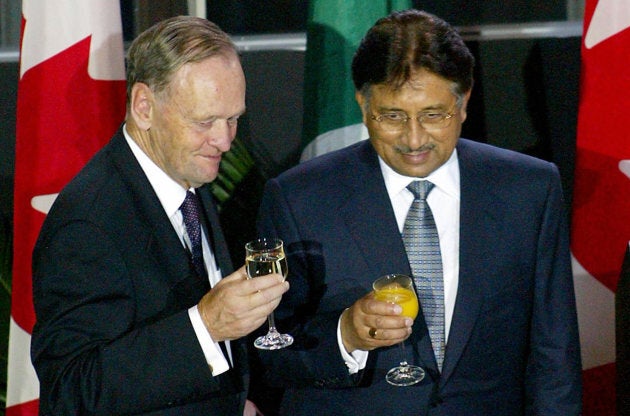 Once released, the senior Khadr returned to his old ways. This time, he drafted his sons into his terrorist enterprise.
I consider returning Omar to his demented father an act of abandonment by the state.
The Scarborough-born Omar Khadr was just 10 years old in 1996 when he was returned to his father's tutelage, which again was made possible by the intervention by the former prime minister of Canada. I consider returning Omar to his demented father an act of abandonment by the state. It was no different than returning a child to parents who are known to have abused the child physically or sexually.
Omar's father and his compatriots taught a 10-year-old how to make bombs and land mines. This could have been prevented had the Canadian government not influenced the release of Ahmed Khadr.
I wonder what details are hidden in the Khadr-family case files. Surely, Canadian intelligence agencies knew of what Ahmed Khadr was up to in Pakistan. The Arabs were recruiting for "jihad" in Afghanistan on every street corner and outside of every mosque in Peshawar. It was happening in plain sight and more so in the University Town neighbourhood where wealthy Arabs had settled.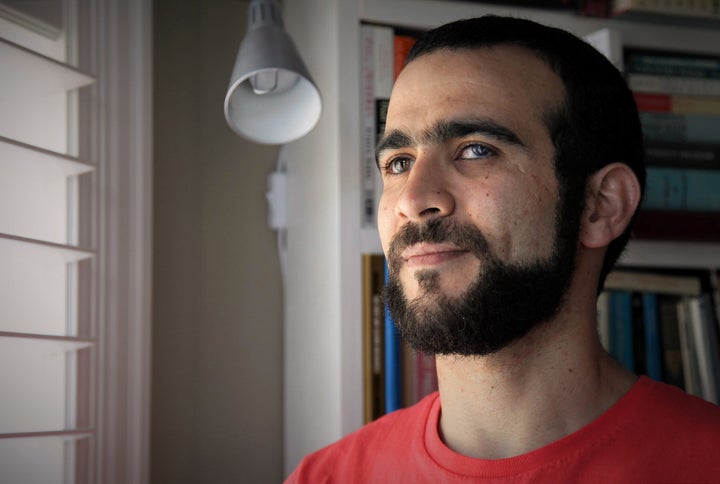 I believe we owe an apology to Omar Khadr for abandoning him when he was 10 years old. What he learned and what he did between the ages of 10 and 15 is not fully known, and cannot be something good. But his acts, violent as they may be, were helped by the state abandoning him.
In a blog on HuffPost Canada, Jenni Byrne, a former Conservative Party advisor and strategist, argues that "Canada doesn't owe Omar Khadr an apology." She willingly ignores Omar Khadrs' claim that the U.S. military tribunal that sentenced him had coerced his confession, which falls way short of what Canada considers due judicial process. She fails to recognize that when other European countries came to assist their citizens being held in Guantanamo Bay, our country yet again abandoned Omar Khadr, who was then 15 and still a child.
I say this after losing friends and family in Peshawar to the violence perpetrated by al-Qaida affiliates.
Ms. Byrne reminds us that Canada has in the past tried children as adults. She mentions Cody Barnoski of Coburg, Ont., who was 14 when he murdered his mother and received an adult sentence. What Ms. Byrne ignores is that sentencing children as adults makes us more like Iran, where children accused of murder may face capital punishment. We must treat troubled children better than they do in Iran and Afghanistan.
I believe compassion and forgiveness are the only way forward. I say this not for lack of awareness or personal grief. I say this after losing friends and family in Peshawar to the violence perpetrated by al-Qaida affiliates. On the very street I grew up in Peshawar, unknown men assassinated Alim Moosvi, my friend and neighbour. He was also a Shiite.
Many more have died in terrorist violence globally since the Arabs arrived in Peshawar in the '80s. Those who died or were injured in terrorist acts are certainly victims. So are the child soldiers who never had a chance of a proper upbringing. To them, I owe an apology.
Follow HuffPost Canada Blogs on Facebook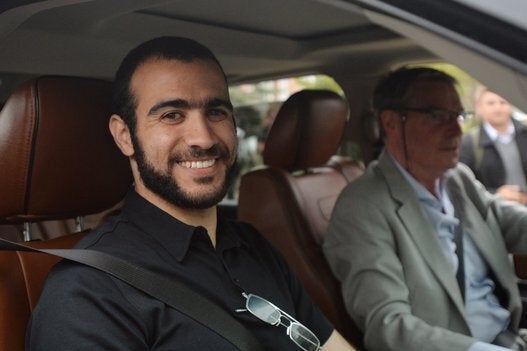 In Photos: Omar Khadr Freed