A city with a population larger than that of several provinces needs more than one chief. As Jennifer Keesmaat takes a leave from her five-year stint as the city's chief planner, Toronto is provided with the opportunity to evaluate if its current administrative structure meets its planning needs.
Essentially, a city with a $10-billion budget and 2.7 million inhabitants requires a team of experts trained in economics, engineering, real estate and urban planning to meet its planning and governance needs. It's not a job for one man or woman, it requires a team of expert leaders.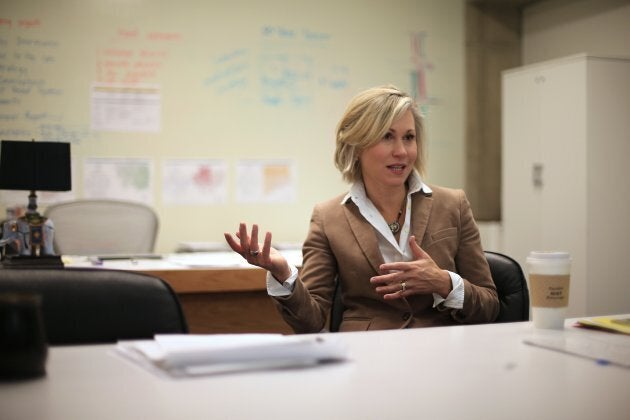 Toronto must decide if a chief planner's role consists of managing growth from merely "a community planning and an urban design perspective" or taking on the larger responsibility of improving the competitiveness of Canada's largest city and employment centre, whose potential appears to be constrained by traffic congestion and high housing prices.
Also, the city must ask whether the chief planner should concentrate on downtown-centric policies, which has been the case since Toronto's amalgamation in 1998, or champion the entire city, including the large swaths of suburbia that are immigrant-dominated, auto-dependent and financially disadvantaged.
Ms. Keesmaat made urban planning exciting and motivated thousands of citizens to be involved with the city.
Ms. Keesmaat's tenure at the city, despite her numerous achievements, has not been without controversy. One may disagree with the way she presented facts. However, one cannot ignore her passion for, and commitment to, the City of Toronto. Ms. Keesmaat made urban planning exciting and motivated thousands of citizens to be involved with the city. However, she also took positions that appealed more to peoples' naïve sense of environmental conservatism rather than scalable policies capable of reducing greenhouse gas emissions or bettering Toronto's economic competitiveness.
A closer look at Ms. Keesmaat's five years at City Hall would reveal that she was not necessarily erroneous with facts. Instead, she was selective with the numbers she picked and promoted.
For instance, Ms. Keesmaat told Torontonians that demolishing Gardiner East would pave the way for "a grand boulevard that weaves together the waterfront with the rest of the city, and opens up new development parcels." She insisted that her recommendations were based on her professional expertise and analytical work done by her staff. Here lies the problem. Ms. Keesmaat did not study or practice transportation engineering or planning. Was she professionally qualified to offer "expert opinion" on such issues?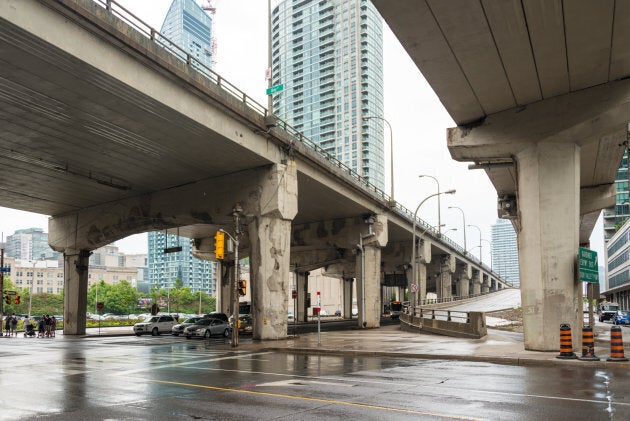 In her frequent tweets and media appearances, Ms. Keesmaat did not mention that the real burden of taking down the Gardiner was an additional 1.9 million hours of traffic annually. She promoted Gardiner East's replacement, a boulevard, as an environmentally and financially superior option. Both assertions were a stretch when one accounted for the emissions and congestion costs resulting from the additional annual hours of traffic.
The intent here is not to state a preference for the freeway against the boulevard option, or vice versa. Instead, the concern here is about how facts and data were not presented in entirety to citizens.
Ms. Keesmaat wants to convince us of a baby boom taking place in downtown Toronto. She quotes census figures that show an increase in the number of toddlers between 2011 and 2016. However, she does not mention that the real baby boom is taking place in the immigrant-dominated neighbourhood of Thorncliffe Park which, like other low-income suburban neighbourhoods in Toronto, seldom receives any recognition in her ubiquitous tweets.
Affordable housing does not come from more supply, if demand grows even faster. Demand is insatiable, at the moment. Policy required. https://t.co/PjNXsHnP8r

— jennifer keesmaat (@jen_keesmaat) February 4, 2017
Ms. Keesmaat has argued that "affordable housing does not come from more [housing] supply if demand grows even faster." That increase in the supply of a product eases pressure on its price (housing not exempted), even when demand outpaces supply, is a fundamental tenet of economics, which she could have recognized.
Ms. Keesmaat also made strange comparisons of economic productivity between Alberta's oil sands and Toronto. She mistakenly believed that the City of Toronto accounted for 20 per cent of Canada's economy. With an estimated $157.3 billion as of the most recent census in 2013, the City of Toronto accounted for 10 per cent of Canada's GDP.
Toronto needs not one, but more chief planners
If the City of Toronto were a province, it would be the fifth most populous in the country after Alberta, and twice the population of the next most populous, Manitoba. Improving governance in Toronto requires structural changes so that the city's complex and interdependent socioeconomic systems are managed by competent professional leaders including trained economists, engineers, urban designers and community planners.
As it stands today, the office of chief planner does much more than managing "the growth and physical form of the city" from a "community planning and an urban design perspective." The city must consider eliminating the chief planner position and replacing it with a chief urban designer, a chief economic planner, a chief of real property, and a chief transportation engineer who would work under the leadership of Deputy City Managers.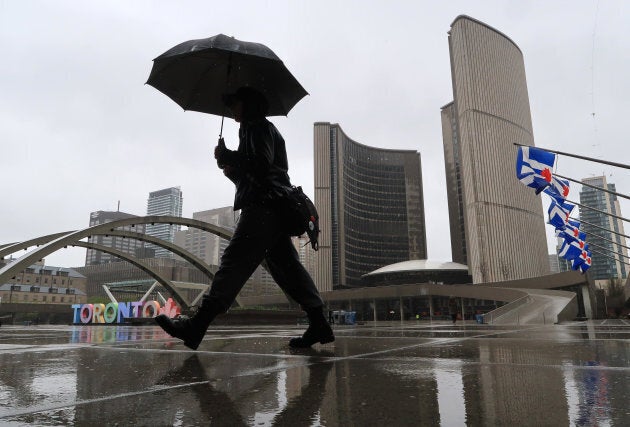 Given that Toronto, and by extension Ontario, is undergoing a shift in its economic structure such that it lags in job creation and now creates more part time jobs than full-time ones, a chief economic planner would focus on economic growth and municipal finance.
A chief of real property would focus on housing challenges, which are already acute, and also manage the growth of commercial real estate. This would require bringing all growth management services, including building permits and development applications, under the purview of a chief of real property.
A chief transport engineer would be responsible for managing mobility and accessibility by all modes of travel, and not just by bicycle or transit, and would focus on freight movements as well as personal mobility. This would require amalgamating transport planning and mobility services into one team rather than the staff being scattered across administrative units.
The chief urban designer would be responsible for the urban design and community planning, which is what most urban planners study.
Together, the four chiefs of city planning would bring their collective expertise and that of their staff to make informed policy recommendations for a growing Toronto facing complex challenges.
Follow HuffPost Canada Blogs on Facebook