From chemists to horticulturists...from retailers to investors...the legal cannabis market seems to be sprouting a new crop of second-phase professionals. Men and women over 50 are seeing the business opportunities in this rapidly-expanding industry and repurposing their talents to pursue cannabis-related careers.
I just attended the 4th Annual Business Conference and Expo in Las Vegas. The trade show floor could have just as well been one of a manufacturing, agricultural, or investor event. Men and women in suits outnumbered people in tees and tie-dye and the keynote and breakout sessions delved into legislation, industry growth trends, and retail best practices.
Over the three days, I met many men and women in their 50s (and older) who view the cannabis industry as a second career. The Boomer generation came late to the Internet boom, but they seem to have staked out the cannabis world as their own. One couple is working to retrofit their Oregon farm to grow cannabis rather than poinsettias. A chemist and his wife from Canada abandoned their corporate careers to form a new medical research initiative. A man behind me on the breakfast line boldly asked, "Do you use the product?" as he told me about his investor group, which he launched after a career in technology. He went on to talk about the various strains and their effects on focus and energy level. He might as well have been talking about coffee or an over-the-counter medication.
This is an industry unlike most. It touches on a variety of specialties and professions. Growers must understand the principles of agriculture and plant science. Manufacturers and distributors need to possess operations and quality control skills. Dispensary owners need to understand the principles of retail management, marketing, and customer service. The professionals who are investing in the industry are making serious business decisions and "shark tank" style pitches are now common at industry gatherings.
A "crop" of new websites has emerged to disseminate information. One can even plan a Colorado cannabis tour online or shop for marijuana-related products in an online mall. Media companies and organizations producing events and community groups abound. As more regions legalize medical and recreational marijuana, lawyers, policy-makers, lobbyists, and associations appear to discuss and debate the ramifications. All of these professions require a degree of maturity and experience that Boomers possess through other industries. Despite the stigma that used to exist around marijuana, now that the business opportunity is significant, many Boomers are coming out of the "weed closet" to begin new or expanded careers.
Just as a gap exists between digital immigrants and digital natives (those born before the birth of the Internet and those who grew up with it), a certain tension is sure to arise from long-time cannabis cultivators and the newcomers to the industry. However, farmers, scientists, manufacturers, bankers, and distributors are taking full advantage of this boom and approaching the opportunity with optimism, insights, maturity, and creativity.
For that population, retirement may be a lot greener!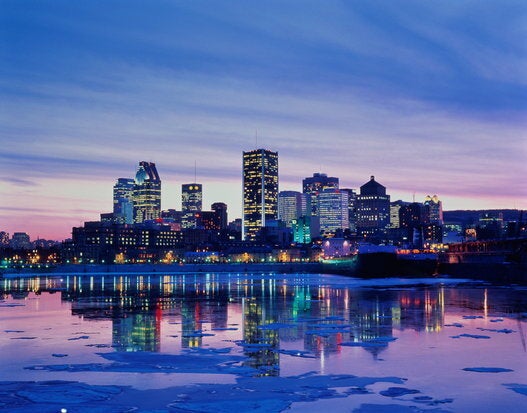 The Worst and Best Places to Own a Business In Canada: CFIB