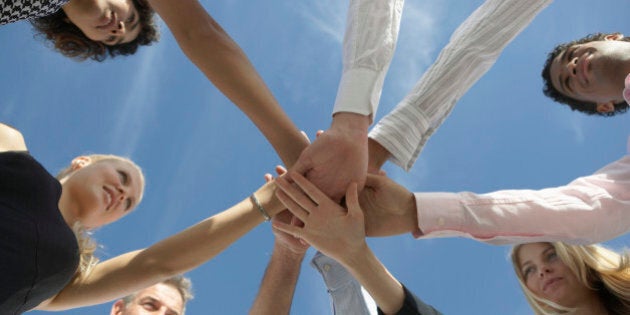 As we craft our business plans for next year, we focus on our profit objectives, marketing efforts, and ideas for innovation. Here's another category to ponder: Who are those people in my business life who truly "have my back"?
He or she may be a vendor and partner who will take your call and get you out of a jam, regardless of the deadline or job requirement. He may be a talented and trusted employee who approaches each day with a positive attitude and frees you up to do your job. Or she could be a business advisor who keeps you from making wrong decisions.
In short, the folks in your inner circle are those people who truly care deeply about your business success (and about you as a person) and work with you to achieve it.
What qualities do these people possess?
Everyone has his or her own priorities, but the inner circlers are those who can put their own needs to the side for a moment or two, often without being asked.
They stay calm and positive in a crisis, helping you find solutions to problems.
When they make mistakes (as is sometimes the case in terms of suppliers or employees), they own them, apologize, and find ways to make good.
They keep confidential information confidential.
They come up with ideas and innovations that you might not have thought of on your own.
Every year, I make a list of my own "circle." It includes my financial and legal advisors, creative resources that have truly come through for me and helped me innovate, colleagues and team members who achieved business goals the last year, and even people in my personal life (like my gym trainer and physicians) who keep me strong, focused, and healthy. Some people are on the list every year.
Circle-making also creates an opportunity to detoxify your business life. Surround yourself with people who are:
Loyal
Helpful
Positive
Smart and talented
Giving and caring
Appreciative
You can even use an app, like Google+ Circles or Mindmeister to visually depict your inner circle. As you meet new people throughout the year, selectively add new people into your circle. Choose wisely! Your inner circle can help you prosper, innovate, and grow -- as a business and an individual. Individual achievement is terrific, but life can be richer if you have the right circle!