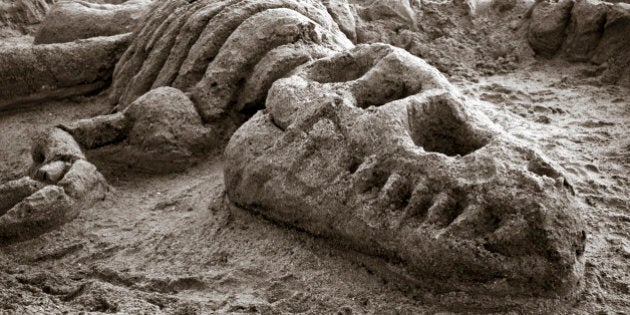 How can boomers compete and thrive in a millennial world?
I turned 60 in February and at least once a week, I have a moment of self-pity and self-doubt. Millennials now comprise the majority of the workforce (53 million of them!) and the media is filled with tales of 20- and 30-something millionaires. I work in a co-working space where I am one of the oldest professionals and, in the words of Norah Ephron, "I feel bad about my neck." It's the only body part that gives away my years.
As I organized a box of memorabilia, I came across photos from my corporate career and I came across a picture of my former boss at Citibank, Loren Smith. He just turned 78 and I've been following him on Facebook. He recently held a plank for more than 11 minutes. He was and is an inspiration. He's a man who has stayed vibrant and relevant for close to eight decades. I curate a Pinterest board of women over 50 and 60 who are still doing great creative things.
Ours is the first generation that will live to be at least 80 and many of us will learn to reinvent, rather than retire. Other people my age seem to have "missed the memo" about technology, entrepreneurship, and active aging. They spend hours complaining about how the world has changed, how tough millennials are to work with, and how much their muscles and bones hurt. I try to either inspire or avoid those people.
Here are my tips on how my generation can find a place for themselves in this brave and often confusing new world:
Focus on which of your skills are timeless. I have always been a fast and versatile researcher writer. Content marketers today are looking for a constant stream of insights, facts, and words. I also type 90 words a minute, so I simply trained my fingers to fly on a keyboard rather than a manual typewriter. Many people are embarking on second or third careers. Apply your talents to a new industry or a charitable cause.
Cross the generational divide. Seek out team members, friends, and even clients who are much younger than you and listen to what they have to say. Do not disparage their habits and views. Keep an open mind.
Train yourself to use new equipment. We learned how to ride 2-wheel bicycles and to drive. We can learn how to use smart phones, tablets, and even drones. Do not overthink.
Stop talking about "how it used to be," unless you can tie that learning into the way the world is going. For example, my interns like to hear stories about how I moved quickly to solve a seemingly-impossible problem or how I broached a difficult topic with a supervisor. See #1.
Read and watch and experience new things. Digital media is not a trend. It's a reality. Instead of saying "I don't get Snapchat or Instagram or Twitter," download and experiment with them. Study-up on how brands are using social media to generate awareness and sales. I attended three tech conferences this year and although I initially felt out-of-place, I absorbed more learning than I ever thought possible. I made some great new business connections too.
Stay healthy and rewire yourself physically. Find healthcare professionals who are open to new treatments. Exercise often and eat well. Learn about the biohacking movement.
Take risks. Of course, trying new things is scary. But it also opens you up to new ideas, solutions, and a feeling of youthful glee when you master a skill or overcome a fear.
Rather than lamenting the passage of time and worrying about how I'm going to fit in, I celebrate everything I've accomplished in my career and my life. I will never again have a big corporate job and expense account, but I have had a respectable entrepreneurial run, two awesome daughters, and a granddaughter. I've overcome health issues and economic downturns. I get to share my learning and experience with the next generation of talent. I speak and write professionally and contribute articles like this one, which will hopefully inspire my peers.
As for my neck, that can be fixed by the miracle of modern plastic surgery. I'd rather have a saggy neck than a dead brain and soul!
Follow HuffPost Canada Blogs on Facebook