I recently attended the Fancy Food Show 2014 and was struck by the number of young people who leave college or corporate careers and embark on new lives as food artisans. They are passionate about what they love to eat and drink and have interesting stories to tell.
At some point in their lives, the appetite for entrepreneurship was so great that these 20-somethings abandoned their cubicles and computers for their kitchens and knives (and spoons and pots and pans) and re-invented themselves as food purveyors. Their knowledge of social media has helped them to grow and cultivate fans. Their lack of retail experience has been an asset, as they make new rules and face their challenges with purpose and exuberance.
Michael Adams started baking and selling cookies at 15. He is now 26. After a stint in online marketing, he launched a specialty mustard company. (He had two previous food businesses and applied his learning from his mistakes to his latest venture.) Green Mountain Mustard is rapidly spreading to retail stores, and his creative branding and personal investment in sales and marketing are obvious. He estimates that his cost for attending the Fancy Food Show show was about $10,000, and he is determined to generate at least $250,000 in sales next year. (He generated 170 new leads from the show alone.) He is also sharing his wisdom with other small food companies through his blog.
The trade show was his first foray into the "big time" and he brought his parents, brother, and sister-in-law to New York from Vermont and Pennsylvania to help him sell. Adams believes that this human touch, combined with digital media is key to growth and expects his online sales to grow 200 percent. "My online marketing approach is to be real, raw and honest," he says. "Telling stories is a pillar to successful social media."
The people who launch food companies are sometimes driven by their own food tastes and experiences. Gabe Wolff is 25 and launched Wink Frozen Desserts with his fiancée and friends soon after his graduation from McGill. He was driven to develop the product line because of his own history of Celiac Disease and his love of ice cream. The product line is vegan, fat-free and sugar-free and is advertised as the first frozen dessert to be 100 percent free of any peanut, tree nut, egg, soy, dairy or gluten. The company started by using online marketing as its only media channel. By building a consumer fan base first, Wink was able to sell into retail locations. People asked retailers for Wink which, in turn, prompted retailers to buy the product.
Wink has grown from 12 retailers in 2012 to more than 350 in 2014. The oldest Wink team member is 27. Does that help or hurt them? According to Wolff, "Our youth is a double-edged sword. We are flexible when it comes to making decisions and make them swiftly, while being able to stay up all night working if need be...which we've done on many occasions. We're also the same age as the majority of our customers -- allowing us to truly tap into the pulse of their wants and needs. On the other hand, we don't have nearly as much experience as our competitors. We've taken a lot of risks, but then again, no one has ever made a 100 calorie pint of "ice cream."
The snack food market is expected to reach $315 billion in Canada in 2015. Quinoa has become a popular ingredient in many snack foods and although it was once grown mainly in South America, it is now being cultivated in the U.S. and Canada, at elevations starting at 7k feet. Paul Niemann, who formerly worked in the healthcare industry, co-founded Keenwa Krunch with his brother, Blake Niemann, who serves as the company's CEO, about a year ago after two years of research and development. Like the other "foodiepreneurs," they used social media to build the company. The founders value not only the reach of the media, but also its ability to present the facts. Says Paul Niemann, Vice President of Keenwa Krunch, "We have taken the approach of full transparency...from unearthing the myths and false advertising seen in the natural snack category today, to designing our pouch with a see-though front window display so the consumers can have that visual connection before they decide to purchase what's inside". The company also has a social mission called "The Keenwa Cause" and donates to fight world hunger and support the development of quinoa as a sustainable crop.
Whether fueled by passion for food, a personal challenge, or a desire to change the world, these young food brand executives are the Zuckerbergs of their industry. Their youthful energy, willingness to create new rules, candour about their ingredients, team spirit, and understanding of building a fan base through social media all make them a new "flavour" of food professional. They acknowledge that their age sometimes makes selling in to major retailers more challenging, but they are learning from trial and error. Says Paul Niemann, "For us, we believe if you say you're going do to something you'd better do it and do it with all you've got. Of course, having some industry experience before jumping in with both feet would have been nice. But that only makes us work harder to learn as much as we possibly can each day."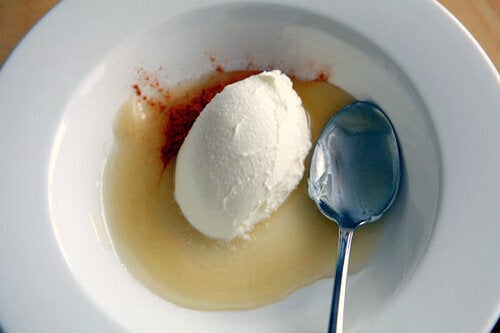 What Nutritionists Snack On