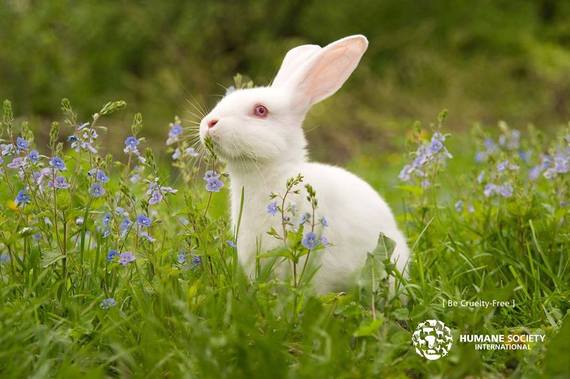 Why Choose Cruelty-Free Cosmetics?
The beauty industry makes people look and feel beautiful, but it is horrifically ugly when it comes to the treatment of animals in laboratories. Throughout the world, hundreds of thousands of animals endure unnecessary suffering and eventually die from animal testing for cosmetics annually.
According to Humane Society International, cosmetic animal testing is still legal in 80 per cent of the world, and an estimated 300,000 animals die each year in cosmetic animal tests in China alone. These tests cause an enormous amount of pain and suffering, and there is no pain relief administered to the animals. The only time that these animals are relieved of their torture is when they die.
What You Can Do To Make A Difference
As consumers we need to make our voices heard loud and clear and sometimes the most powerful way to do that is by how we spend our money. We need to demand that cosmetics are no longer tested on animals and support brands with a strong stance against animal testing.
Once you have discovered that your favourite cosmetic brand participates in animal testing, reach out to them and explain that you will no longer purchase from them until they change their animal testing policy.
Support organizations working to end animal testing for cosmetics. Humane Society International has a great global campaign called #BeCrueltyFree, it is the largest campaign in history that works towards ending animal testing for cosmetics.

Visit Humane Society International to learn more about the work they do and make sure to sign the petition for the country you live in, every signature counts and it is what helps Humane Society International prove to governments that people want change. Cruelty-Free International and the Coalition for Consumer Information on Cosmetics (CCIC) work to help end animal testing for cosmetics as well and are behind the Leaping Bunny program that provides global cruelty-free certification to brands by making them go through a rigid certification process.
How To Transition To Cruelty-Free Cosmetics
It is a great time to decide to switch to cruelty-free cosmetics because more than ever, there are many cruelty-free brands available on the market. With all the options and various price points available, it will not be difficult to find everyday basics or luxurious, high-performing cosmetics.
When you finish a product, replace it with a cruelty-free alternative. I recommend that when you are close to finishing a product; replace it with one that is cruelty-free. Also, try not to wait to the last minute to replace your product. There is a possible risk that you will reach for the same non cruelty-free product off of the store shelf out of desperation because you did have time to find an animal-friendly replacement product.
A little research goes a long way. You may be surprised and saddened by how many popular and widely used brands participate in animal testing or maybe you did not even know that you are using some cruelty-free products already! In the beginning, some time spent on research might be necessary to find a cruelty-free product replacement, but when you have the proper research tools, finding alternative brands will be easy to navigate.
At first, a quick search on a cosmetic brand website might look promising regarding their cruelty-free status because you will most likely come across a policy statement like this: "We do not test on animals except when required by law."
A "when required by law" policy means that if the cosmetic brand is currently selling products in a market (or as soon as they enter a market) that requires animal testing by law; this brand will comply with these regulations. This policy statement is meant to confuse and deceive consumers into thinking that the brand is cruelty-free.
Many brands also use third-party testing and since the brand is not directly testing on animals themselves, they permit themselves to state they are "cruelty-free" when in reality they pay for third-party animal testing. It is another deceptive tactic that cosmetic brands use.
Logical Harmony, a knowledgeable and trustworthy source.Logical Harmony is an award winning website that specializes in vegan beauty and lifestyle and is a knowledgeable and trustworthy source when it comes to cruelty-free and vegan brands. Created and edited by Tashina Combs, she reaches out to brands with her own set of detailed questions to find out if they participate in cosmetic animal testing in any way.

Logical Harmony has a Cruelty-Free & Vegan Brand List that is updated weekly and other helpful lists to make cruelty-free shopping easy. What is great about the Logical Harmony Cruelty-Free & Vegan Brand List is that there is a note next to the cruelty-free brand indicating if the brand is owned by a parent company that participates in cosmetic animal testing.
Tashina provides this information to allow her readers to make their own decisions when it comes to supporting cruelty-free brands owned by parent companies that participate in cosmetic animal testing.
Look for the Leaping Bunny Logo. As mentioned previously, Cruelty-Free International and the CCIC are behind the Leaping Bunny program that provides global certification to cruelty-free brands.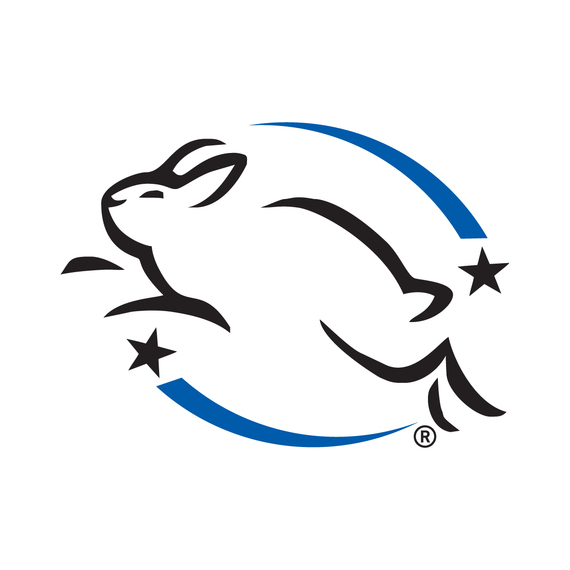 Finding the cruelty-free Leaping Bunny logo on products while you are shopping can be very helpful.
You can also consult Cruelty-Free International's Leaping Bunny Search Page and the CCIC's Compassionate Shopping Guide to see the cruelty-free status of the brands you are interested in.
They also provide information on whether cruelty-free brands are owned by parent companies that participate in cosmetic animal testing. Keep in mind that some smaller brands that are cruelty-free are not able to pay for the cruelty-free certifications and logos, so do not count them out.
As consumers we have purchasing power and we can make a difference in the lives of innocent animals if we purchase in an informed and ethical way.
Please sign Humane Society International's Global Pledge to Be Cruelty-Free.
Click here to read the complete 'Cruelty-Free Cosmetics 101' article originally published in Natural Life Magazine.
Follow HuffPost Canada Blogs on Facebook
MORE ON HUFFPOST: