As a retired paramedic, I don't want pity. I just want other first responders to take care of themselves so that they don't have to experience the feelings of pain and loss I felt because of post traumatic stress disorder (PTSD) almost every day of my life — often invisibly.
I think there is a general awareness of what PTSD is. We now need to focus on how to prevent it.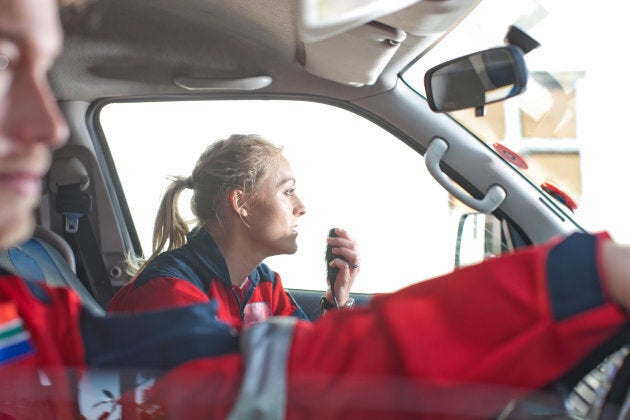 A number of first responders I know start to find their careers difficult to cope with around the 10-year mark. That's when the invincibility they felt as new first responders begins to waver, and it becomes apparent that holding on for another 30 years until retirement could be damaging. Traumatic calls add up, and we rarely discuss them with our work or life partners, let alone process them with a trained psychologist. Instead, the stigma of mental illness can make first responders feel like they have no choice but to "pull it together" and move on to the next call.
For a very long time, I felt like asking for help was a sign of weakness.
Admitting we need help can be difficult when the world around you looks up to you and admires what you do every day. I was fortunate enough to hang up my uniform on Parliament Hill by gifting it to MP Todd Doherty, the founder of Bill C-211, the federal PTSD bill, on the day of the Bill's royal assent, but not everyone is as fortunate as I am to have the opportunity. With the hero persona weaved into the very fabric of the uniforms we wear, the idea of hanging up our gear by choice before we hit retirement age carries with it a certain sense of failure — so we don't. Unknowingly, first responders may wait until they are forced to quit, often after PTSD has scarred their minds and bodies forever.
I know that personally, for a very long time, I felt like asking for help was a sign of weakness. That led me to a world filled with addiction and destruction — I used alcohol and prescription drugs to try to block the memories of trauma which haunted me day and night. But asking for help actually takes a lot of strength, and helped lead me onto the long road to recovery. Howie Mandel has suggested that we treat mental health more like dental health — we need to have regular check ups before the cavity occurs. I couldn't agree more.
No one signs up for memories of patients screaming in pain.
I know the devil's advocates out there may be thinking that "first responders signed up to see and experience these traumas," but they didn't. They signed up to achieve educational goals, to save lives and to help their communities. No one signs up for memories of patients screaming in pain.
First responder students should be taught that a career involving constant exposure to trauma will not necessarily lead to a healthy retirement unless they work extremely hard at taking care of their mental and physical health along the way. Having a pension is a blessing, but it won't be worth anything if you are not alive to enjoy it. I think our future health gets overlooked when focusing on that "payout."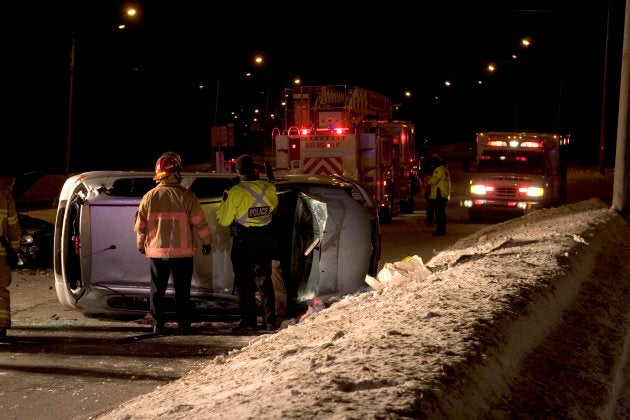 I sure wish I had been told that this would be a likely possibility when I was in college. Without the knowledge of how to take care of yourself along the way, the "gold medal" of a full pension begins to resemble a Dollar Store chocolate coin. And let it be known, hitting retirement doesn't release you from unprocessed trauma incurred on the job.
I feel that there needs to be more research done on how to leave a first responder career in a healthy way, whether that is at retirement age or before retirement by choice — but not due to injury, mental or otherwise. If you are a first responder and you believe that you are not attached to the hero persona, I challenge you to look more closely at that belief. Doing so and changing the approach you take toward mental health and wellness may save your life.
Have you been affected personally by this or another issue? Share your story on HuffPost Canada blogs. We feature the best of Canadian opinion and perspectives. Find out how to contribute here.