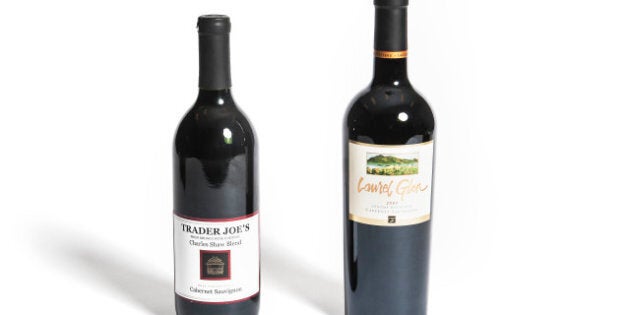 A number of spectacular wines from British Columbia are hitting LCBO store shelves this month with the January 19 Vintages Release. Several of them below are hosting their own Twitter tasting on January 24 at 8 p.m. eastern. They've chosen the hashtag #ONtastesBC so you can join them that evening.
In addition to the wines below, you can find my Top 25 BC Wine List as well as all other wines reviewed from the province.
You may find this directory of BC wineries helpful in planning your next trip there. It's a gorgeous region with plenty of activities aside from wine tasting and many spectacular restaurants, several of which are operated by the wineries themselves. Enjoy!
BLOG CONTINUES AFTER SLIDESHOW

Great B.C. Wines Coming to the LCBO
Bursting with aromas of fleshy ripe peach and pear that mingle with toasted almonds. Full-bodied with layers of tropical fruit pleasure. Pair with: roast chicken or turkey, lobster in butter, corn dishes. Drink: 2012-2016. 545004 13.50% XD 750 mL $19.95 Score: 90/100. Twitter: @MissionHillWine
Classic gewurz with aromas of lychee, rose petal and baking spices. Full-bodied and delicious. Perfect for Asian dishes, curries and spicy dishes. Pair with: mildly spiced Asian cuisine. Drink: 2013-2016. 321588 12.6% D 750 mL $19.95 Score: 91/100. Best Value White Wine. Twitter: @GrayMonkWinery
A full-bodied and generous chardonnay with layers of rip peach and green apple flavour. Some attractive toast almond on the finish. Pair with corn dishes or lobster in butter. Drink: 2013-2016. 377770 14% D 750 mL $20.95 Score: 90/100. Twitter: @Quails_Gate
A lovely, medium-bodied red with a silky smooth texture. Enticing aromas of tart cherry, wild violets and a hint of smoke. Balanced and mouth-watering. Very versatile with food, from planked salmon to roast chicken. Drink: 2012-2016 308353 13.3% D 750 mL $24.95 Score: 90/100. Twitter: @EauVivre
A spectacular blend of cabernet sauvignon, cabernet franc, merlot and malbec with a solid Bordeaux-like structure. The Okanagan signature is fully present here with a generosity of dark fruit aromas and rich, full-bodied weight. A long, satisfying finish. Pair with: prime rib, lamb with rosemary. Drink: 2012-2020. 626325 13.80% XD 750 mL $45.95 Score: 93/100. Twitter: #OsoyoosLarose
Spectacularly rich, complex and deep. This towering red offers aromas of dark red fruit, smoke, dried herbs and cigar box. It's a multi-layered wine that will cellar very well. Truly one of Canada's flagship wines. Pair with: robust meat dishes. Drink: 2013-2020. 218636 14% XD 750 mL $44.95 Score: 95/100. Top Rated Red Wine. Twitter: @MissionHillWine